Tuesday, August 18, 2015
Better UI for building better websites
The content type editor is one of the very first concepts that anyone beginning with Umbraco will encounter. It is also the single most important one as you make a lot of decisions in this editor about how your website will look and be maintained.
We have, for a long time, wanted to improve this part of the backoffice with a new content type editor that was faster to use, gave a much better visual idea of what you were building and got rid of the need to ever use the Datatype editor. All this, in a simpler UI that made it easier and more intuitive to build these first crucial parts of your website.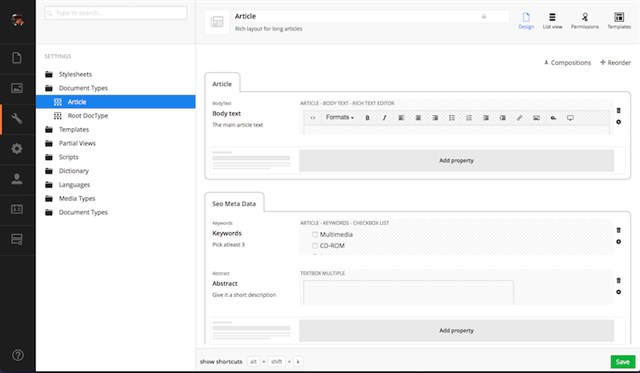 We have been focused on building a great replacement for this editor, and we believe we are getting very close, with a release planned for Umbraco 7.4.
We began prototyping the editor back in January and started having community involvement in February which lead to the first design proposals.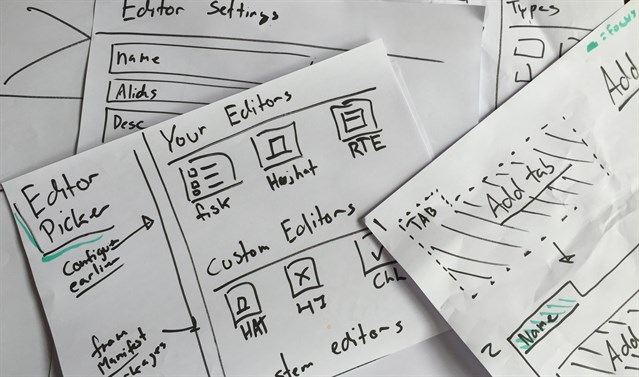 After the first couple of prototypes we felt that we were definitely on to something, but also that this was a big project in itself - and hopefully just the first of many UX improvements to come. So, in addition to the work the existing team was doing we hired an additional developer on this editor full time. This allowed us to make sure that every detail and flow would get the tender love and care that it should, and in July we invited the community back to try out our improvements. Despite it being in the middle of the summer a huge dedicated group of testers showed up!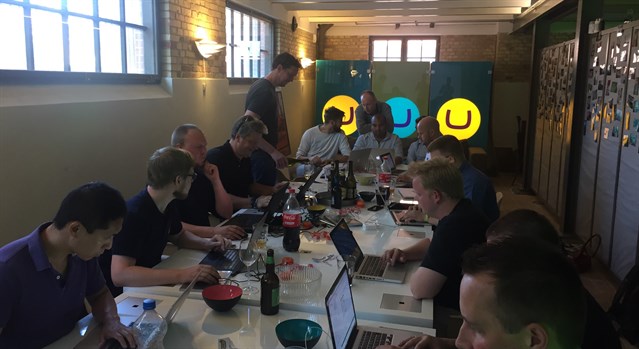 Since then, we've been reviewing your feedback, watching hours of videos and pinpointing where we could even further improve the flow. Especially challenging has been the complexity around assigning, creating and configuring new property editors and making it an integrated part of the editor. We now think we have found the right balance between having a simple flow without loosing the flexibility and power of content types.
After 7.3 is released (which it will be very soon!), we will start producing 7.4 nightly builds which will include this new editor - both document, media, and member type editors will be replaced with this, so you can very soon get your hands on this shiny new part of the Umbraco backoffice.
We can't wait to hear your feedback and would also love to hear where you think we should focus our attention next!