Monday, March 12, 2012
CG12 Session - My First V5 Website
As you all know Umbraco V5 has been released and this is year of 5 at the annual Umbraco conference CodeGarden as we dedicate the entire conference to V5. This will allow you to attend lots of great sessions on how to get up to speed with V5 and start building your next project on the most advanced version yet.
Here at the Umbraco HQ we are going to bring you a series of blog posts of confirmed sessions for this years conference and to get the ball rolling I thought I would start with my own session first :)
So without further-a-do I bring you:
My First V5 Website
I will take you through step by step how I created my first site in V5, The Estate Agent website, which I recently wrote for a tutorial for Umbraco V4 for the UK magazine .NET.
In detail you will learn how to create Property Editors, replicate /Base AJAX REST calls to work with JSON data and converting static HTML templates you have sliced from Photoshop into Dynamic templates using Razor.
Coming from a front end developer background I want to show you how easy it is to go from static HTML comps to a fully functioning website at the end of the session. This session is all about the hands on demos and will include as few slides as possible so we can get to the meat and work through building the HTML5 responsive Estate Agent Website.
So be prepared for a fast paced session that will turn you all into awesome V5 site builders!
A Little About Me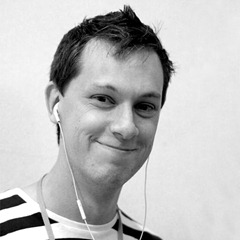 OK a quick little a bit about me and my background. (Note: I hate writing these things)
Firstly my background is as a front end developer who stumbled across Umbraco 5 years ago and instantly fell in love with the CMS as it didn't destroy my beautiful markup and last year I was lucky enough to be asked to join the very talented team at the Umbraco HQ.
At the HQ I help to organise CodeGarden, if you ware there last year you may have spotted me running around like a mad man, looking a bit stressed. In addition to CodeGarden I help to evangelise and make it easier for people to get started with Umbraco, be it by recording TV episodes for Umbraco.TV (which by the way is having a nip & tuck to make it better) or writing articles for magazines such as .NET. My main goal is to make it easier for everyone to get up and running with Umbraco.
So that's it, you know a little more about me and you hopefully I should have whet your appetite on attending my session and remember the earlier you buy your CodeGarden ticket the cheaper it is, so don't delay buy yours today.
Keep an eye on this blog as we post more confirmed sessions and other great info about CodeGarden as time goes on.
Warren & The Umbraco HQ