Wednesday, February 24, 2010
CodeGarden 10 is coming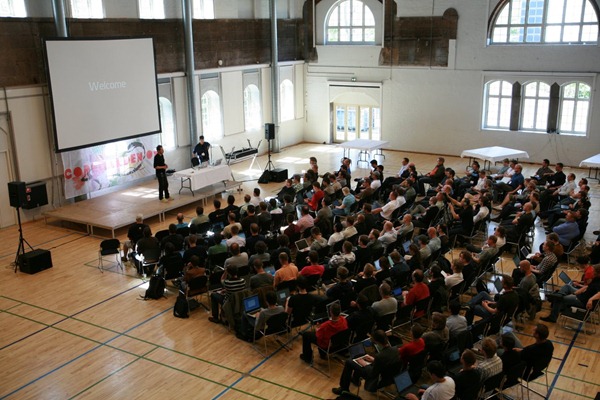 Our annual Umbraco Conference - CodeGarden - is here again. On June 24-25th 2010 web developers, designers, editors and other Umbracians from all over the world will gather in Copenhagen for the sixth time. We opened registration last week and we're already past 70 attendees which means it took less than 48 hours to outnumber the number of attendees from 2005-2007!
CodeGarden is a phenomenal conference and THE conference to attend if you work with Umbraco or consider doing it. We've managed to keep the early bird price at EUR300 and that's a *steal* for three full days of talks from all the numero uno Umbraco experts and the fee is even including swag, awesome organic food and loads of surprises along the way.
ASP.NET MVC Pre conference
As we revealed last year, we're transitioning to Microsoft ASP.NET MVC for the next version of Umbraco - Umbraco 5 - which we're aiming to release Q1 2011. At last years CodeGarden, I also promised that we'd help to make this a smooth transition for everyone. And action speaks louder than words, so I'm proud that we're not only thinking about how the software works but also in how to raise the level of competence for people in the Umbraco community by arranging an MVC pre-conference day on the 23rd.
We've somehow managed to convince MVC experts Simone Chiaretta and Jon Galloway to come and do MVC bootcamps on the day before CodeGarden starts (June 23rd). It's free for all attendees and it's an absolutely stunning chance to get up to speed with the next generation of ASP.NET and the foundation of Umbraco 5.
Simone Chiaretta is an ASP.NET MVP and ASPInsider as well as the author of the Beginning ASP.NET MVC from Wrox. Jon Galloway is working at Microsoft and is the author of the coming Professional ASP.NET MVC 2.0.
Ensure your ticket today!
All the previous CodeGardens have sold out and the ticket sale this year has obviously blown us away. Make sure to register today - either before the price goes up or before CodeGarden10 is sold out.