Friday, March 20, 2015
Codegarden 2015, How to develop a killer package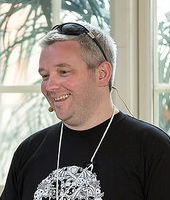 In the build up to Codegarden 15 we'll be announcing the full schedule in the coming weeks! We must says it's been hard to make a choice from the many submitted proposals (btw you still have time to submit until April 1st). We are excited to announce the third session, How to develop a killer package by Lee Kelleher.
Codegarden takes place in Copenhagen, June 10th-12th, get your tickets today!
The Session
In this session Lee will cover all you need to know to start building and releasing your own Umbraco packages:
Starting with the package basics, what is an Umbraco package? Breaking down the different aspects like manifest files, package actions, limitations, etc.
How to create packages. The easy way via the back-office, or the advanced way using automated build scripts.
Releasing packages - Our Umbraco, NuGet, anything else (future)?
Best practises - which Umbraco version to target, naming your package (#NoMoreUPrefix), open-sourcing/GitHub, collaboration.
The Speaker
Lee is an Umbraco specialist and a co-founder of Umbrella, an Umbraco Gold Partner.
A key figure in the Umbraco community Lee has contributed and developed many packages including the newly popular Ditto project, (and not to forget uComponents), as well as being awarded Umbraco MVP 4 times!
Umbrella have delivered websites for Carlsberg, Jaguar, ITN and Microsoft.