Friday, March 27, 2015
Codegarden 2015, Marrying Umbraco and Node.js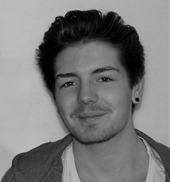 In the build up to Codegarden 15 we'll be announcing the full schedule in the coming weeks! We must says it's been hard to make a choice from the many submitted proposals (btw you still have a couple of days to submit your proposal). We are happy to announce another session, Marrying Umbraco and Node.js by Emil Bay.
Codegarden takes place in Copenhagen, June 10th-12th, get your tickets today!
The Session
For Roskilde Festival we needed a great CMS, but with rapid horizontal scaling. TO solve this problem we chose Umbraco for the backoffice and a slim, stateless Node.js API server. This is our story.
The Speaker
Emil Bay is a 22 year old, Copenhagen based full-stack developer at Umwelt. He has been coding since the age of 13, and freelancing since then.
His first job was building applications with WebForms in Asp.NET2.0, but the experience was so traumatising that he has stuck to the open source world since then.
He is especially excited about vNext and the prospect of Windows and UNIX finding common ground.
Avid open source contributor, UNIX ascetic, Node.js hacker and former mathematician.