Tuesday, March 5, 2013
Codegarden session: Migrating ublogsy to Umbraco 6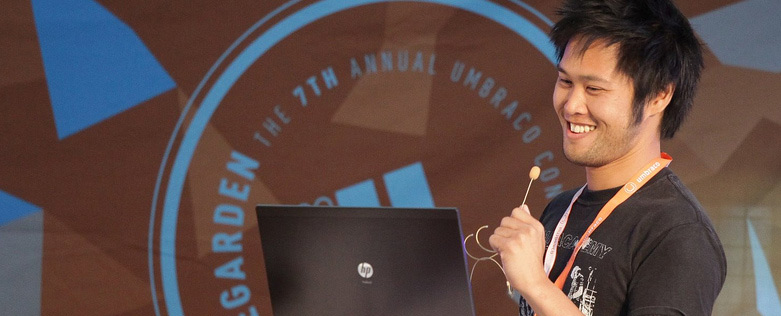 This is the first post in our series of Codegarden session spotlights. This time we talk to Anthony Dang, from Umbraco Gold Partner: The Cogworks in the UK, and the man behind a ton of Umbraco packages, he will be presenting at Codegarden about how he converted his uBlogsy package to Umbraco 6, from Umbraco 4.
Codegarden takes place in Copenhagen, June 12th-14th, early bird tickets are available untill april 1st.
The quick Anthony Dang intro-speech, tell me where you from, what do you do and so on:
I'm Anthony (@anthonydotnet). I'm from Sydney, Australia, but I'm currently living in London. I'm a Senior .Net developer for a super Agile UX and Tech agency, called The Cogworks. I've been using Umbraco since 2008 and have had many wonderful (sometimes dangerous) adventures with it. I have made a handful of packages, but I guess my claim to fame is uBlogsy.
So Tell me me a bit about uBlogsy, what does it do, and why would anyone install that package?
uBlogsy is simply a blog package/starter kit. Out of the box it gives you the type functionality that you expect from a blog: tagging, categorisation, comments (with spam detection), RSS, Date folders. It has widgets for showing latest posts, archive, latest comments, related posts (based on tag and category). It does filtering by author, tag, category, and of course keyword searching. And it all just works out of the box.
People have been using uBlogsy for all types of things. A very common usage is for a News section. After all, a blog post is basically the same as news article.
In short, uBlogsy is feature packed, and will give your website a working blog/news section out of the box. And it's super easy to style.
Umbraco 6 and MVC, does uBlogsy work on that, and is that even important?
Yes! uBlogsy 3.0 is specifically built to work with Umbraco 6 MVC.
MVC is becoming more and more popular, and I think it is important to keep up to date. People using Umbraco MVC for the first time will see that views are cleaner to look at than Webforms masterpages. Less clutter! MVC also gives us power (with less hassles) to do what we want in the frontend and backend.
For example, implementing multiple forms on the same page is much easier in MVC than Webforms. Things like this become more and more apparent as web applications become more complex. So yes, I think MVC is important.
Tell me about your session, what will someone being at your session at codegarden learn? what is the single most important point you want to get across?
My session is about uBlogsy, and how I converted it to Umbraco 6. I'm going to give a step-by-step walk-through of what I did, and how you can convert V4 sites to V6.
What is the single most important point I want to get across? Porting to use one API to another is actually quite easy. Most of it just find and replace, with some clever ideas of course.

What do you look forward to at this years Codegarden?
I'm looking forward to the ridiculous amount of partying and drinking. Last year seriously took about 10 months off my life. Prepare yourself with every hangover remedy you know.
I'm also looking forward to Friday. Some people tend to leave early on Friday to go back to their respective cities, but it's seriously the best day. I highly recommend that you stay and hang out with all the friends you met during the 3 days. I'll be staying all weekend to experience the Copenhagen night life.