Tuesday, June 4, 2013
CodeGarden tips from the Dutch Package Machine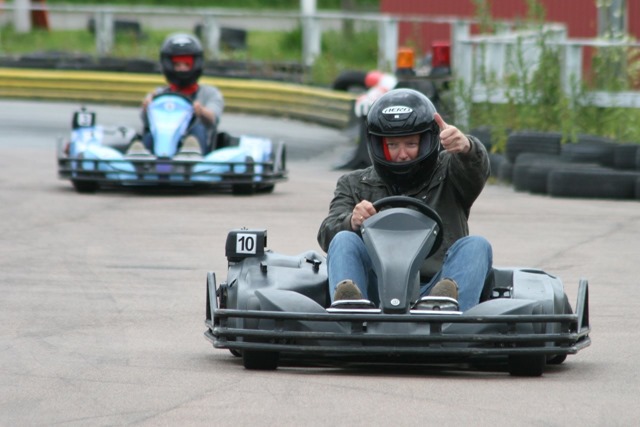 It's time for the final interview in our series on tips and tricks for going to CodeGarden. Previously, I've spoken with CodeGarden veteran Lee Kelleher and Lotte Pitcher who had her first time at CodeGarden last year. This time, it's my pleasure to ask the same questions to the Dutch Package Machine aka The Umbraco Don of SEO aka Mr. Richard Soeteman.
Who are you and why is Umbraco and CodeGarden relevant to you?
Hi I'm Richard Soeteman. People might know me from some packages I've created, like CMSImport for example. I'm using Umbraco on a day to day basis since 2008 and therefore it's very important to attend Codegarden every year. Codegarden is not like a regular congress where it's only about sessions. Codegarden has some great sessions but maybe just as important are the talks with other attendees between sessions and lunch where you learn a lot how others are using Umbraco.
If you have a specific question just ask someone and I'm pretty sure you get the answer to your problem before you go home. I think that is the true spirit of the Umbraco community, just a bunch of friendly people that will help you where they can. But besides that the conference is very hands-on too. Sessions are usually about things you can use the next Monday you return into your office.
What's your best memory from previous CodeGardens?
I think the best memory (besides boat party, playing bingo, pillow fights, crashing someone's office, oh and great sessions too ;-)) comes from the the first Codegarden in 2009 I attended. This was just awesome because I finally had the chance to meet with the people I knew for a very long time from twitter, or the forum in person. And this happens every year since the community is growing fast. For me that alone is a reason to attend Codegarden every year.
If this was your first CodeGarden, what's your top three list of tips you'd wish someone had told you?
Don't be shy, you can talk to anyone. There are no ego's at this conference.
Bring some shorts and sunblock, it can be hot in Copenhagen in June.
Bring your laptop, most likely you get some inspiration during this week.
Don't bring to much luggage you never know what you might win at the Bingo ;-).
Don't leave Friday. Copenhagen is a lovely city. Take at least one extra day to visit the city.
Don't think you can get any work done during the week.