Hello everyone!
My name is Niels Peter and I'm one of the new fishes in Fish Tank with the title of Office Management Guru (OMG)! I'm 21 years old and live in the middle of Odense with 2 of my good friends, really close to Umbraco HQ.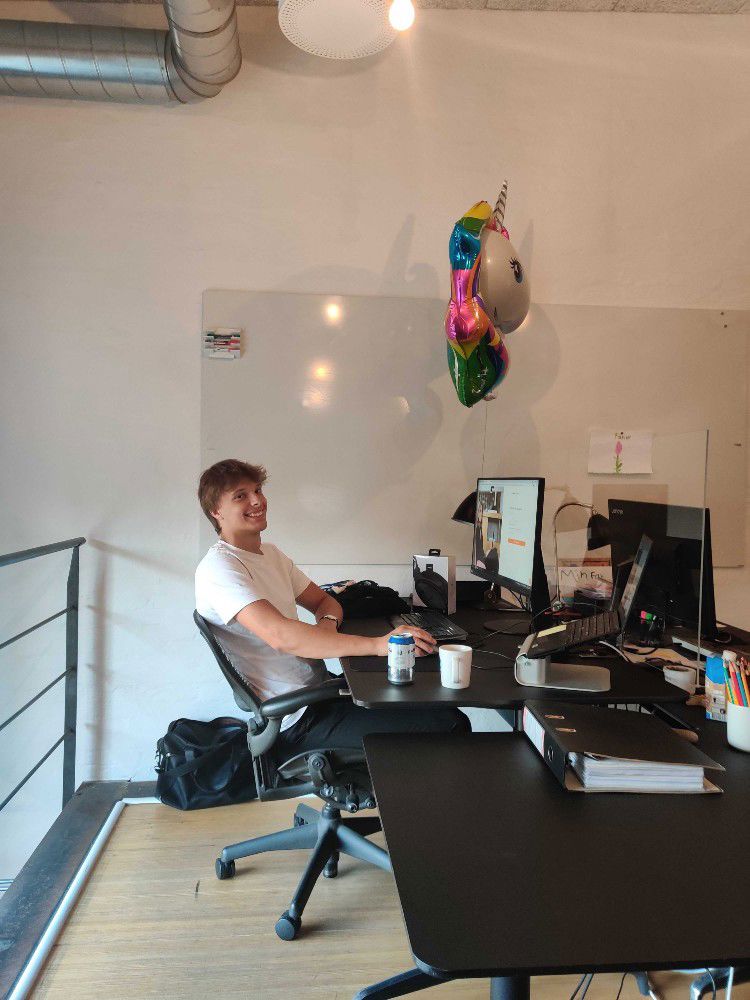 Umbraco and me
I first learned about Umbraco when one of my friends told me about a job ad (for my current position!). He had been here a couple of times and said it was an amazing workplace. So I applied...
I fell in love with Umbraco during the job interview, and luckily I got the job 😊 My everyday work mainly consists of financial reporting, but also a little bit of miscellaneous administrative work. I'm only a couple of weeks into my 2-year apprenticeship, but I already know the next few years are going to be great, and hopefully I will stay after.
Sports as a spare time activity
In my spare time, I've always loved being active and I primarily enjoy gymnastics and diving. 
When I was a child and up to my teenage years, I practiced tumbling competitively 3-4 times a week, so gymnastics have been a big part of my life for a really long time. Now I just do it for fun once a week, and generally I like to do some flips whenever I can. 
Recently, I've started death-diving, which is a Norwegian sport where it looks like you're doing a belly flop from 10+ meters, but then right before you hit the water, you fold your body so it doesn't hurt (as much). 
The sport itself doesn't take much training; you just need to build up the courage to jump out from high platforms/cliffs/buildings and understand how to fold to reduce the impact.
I've just started this year, and the highest I've jumped from is 13 meters, but I hope to take it even higher soon. I really like the feeling of free-falling for a few seconds in the air before slamming into the water.
Editor's note: Check out one of Niels Peter's dives from Waterfest Svendborg 2021 from 1:34-1:36 in the video below.
Back to Niels Peter...
It's a great adrenaline kick, especially when you beat your own height record, which I guess is why most people do it even though it can be quite painful at times.
While death-diving, I can use my background as a gymnast to sprinkle in some flips and twists in the air to make it a bit more fun. I hope to go to the world championships in Norway at some point. I might even qualify for it next year.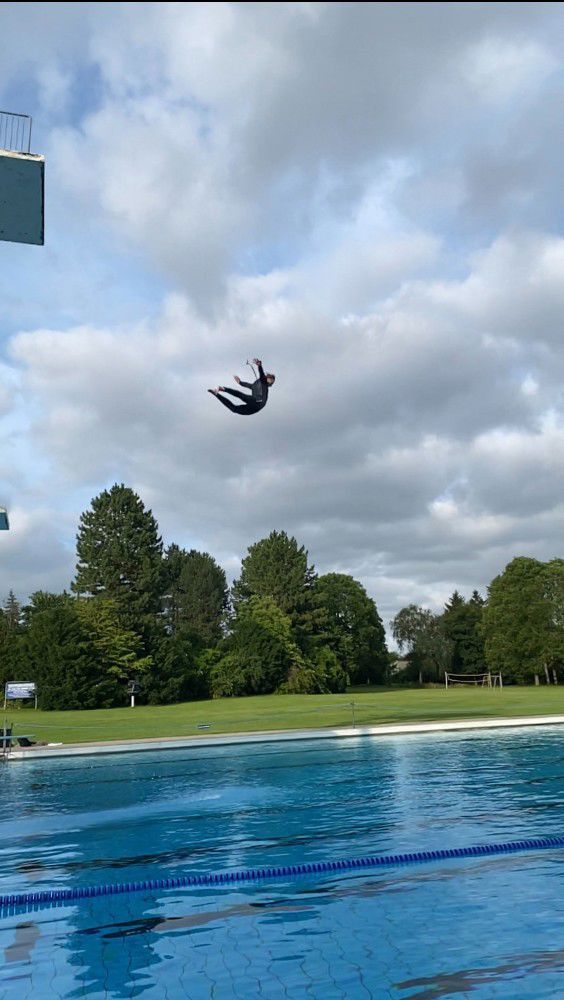 My other great interests
I love eating and drinking, and I especially love craft beers and trying new craft beers. Currently, my favorite types are IPA and Berliner Weisse. When it comes to food, I'm a sucker for pasta and sushi (not combined though). I would eat pasta every day if it was healthy and sushi if it was cheaper. 
When relaxing, I really enjoy watching various TV series and movies, and try to keep up with everything that is released. This summer, some of the shows I've watched are "The White Lotus," "New Girl," and "Sweet Tooth," and I'm looking forward to the next seasons of "The Witcher," "The Boys," and "Doom Patrol." 
At work, and in general, I listen to a lot of music. My mainstay is house and most of its subgenres, so if you spot me at HQ or biking to and from work, I will probably be wearing headphones and bumping my head to the music.