Hello! I'm Rheannon
... and I'm a Support Warrior at Umbraco HQ.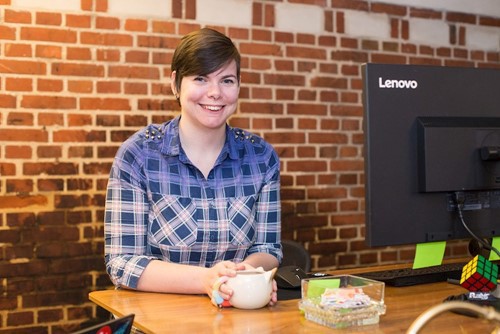 When I first came to Denmark from the States, I had never heard of Umbraco before. I started studying Web Development at UCL here in Odense and the education in the first semester was based around the usage of Umbraco CMS. I was able to put a technology to a face - or rather several faces- at the school's internship fair, where they had the most stand-out booth with unicorn balloons, Umbraco cola (Umbracola), candy, and friendly employees.
Little did I know then that every morning when I walked to school, I was passing by the company I would be interning for. And now I'm here and I feel especially lucky to be here during the launch of Umbraco 8!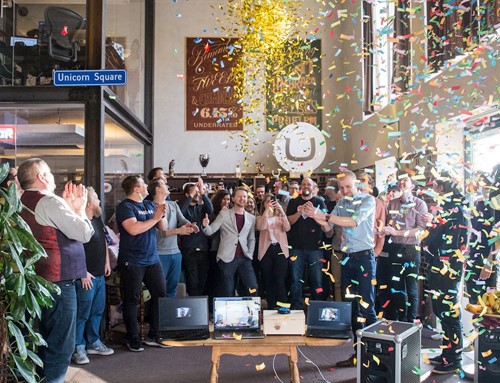 At Umbraco HQ, I'm helping out in support, answering questions from our lovely customers. At the same time, I get to brush up a bit more on my own programming skills. It feels great to be a constant help to our customers and give guidance and advice on the best ways to use Umbraco Cloud!
A little bit about my non-Umbraco life
My hobbies include:
Playing with algorithms and both human and computer languages
Video games (PC and Nintendo)
Playing guitar, both electric and acoustic
Tabletop roleplaying games, where I am both a player and a dungeon master
Before Umbraco...
I have a varied background with many different life experiences, and I like it that way. Formerly, I had a brief stint in the U.S. Air Force. I also worked at GameStop, and as a Chinese teacher.
But these days, I'm settling down and focusing on a future in the tech industry. I am passionate about making a positive change in the world, creating new technology and methodologies, and being a supportive mentor to others.
And what better place to be than Umbraco!