Staying relevant
Since the founding of Umbraco much has changed in the IT industry. Standardization, globalization, and open source are no longer seen as inferior concepts and SaaS and consolidations are examples of some of these changes. This is also very much true within content management and digital experience platforms. Content is not enough anymore. More devices than ever are capable of consuming content and there is a demand for more complex solutions and platforms that are simpler to use.
Staying relevant is the most important task of ours and the speed with which we have to adapt is constantly increasing. If we don't change we would become irrelevant. Therefore we have reached a crossroads. We believe that in order to stay relevant we need to change the way we are doing things.
In this process, it has been important to find seasoned and domain knowledgeable investors that believe in open source and that can help the continued growth of Umbraco in a sustainable way. In Monterro, a Swedish Software Growth investor we have an investor with substantial operational experience in the domain.
Who is Monterro?
We believe Monterro is bringing exactly what is needed to take Umbraco further. Monterro has knowledge from the CMS space. Key staff members from Monterro have previously been operational in Episerver and have successfully managed and scaled Episerver. 
A bit more information about Monterro:
Monterro is a hands-on growth investor with a focus to support B2B software companies to grow in a sustainable way
Monterro is investing together with current management
Monterro wants Umbraco to keep investing back into the company in order to further develop the platform and expand the organization to be able to meet future market demands and be a more attractive partner to existing customers
Monterro holds substantial operational experience coming from Episerver
Monterro's investment in Umbraco will not result in any changes for customers and partners in administrative routines towards Umbraco
Monterro will work through the board and support us with its strategic and operational experience from growing software businesses.
"The partnership is a perfect match for us. Monterro's mission is to support Nordic B2B software companies to become global players. Added to that, we're very familiar with the CMS sector, as many of the colleagues at Monterro have managed and scaled up Episerver"
Says Gustav Lagercrantz, CEO of Monterro.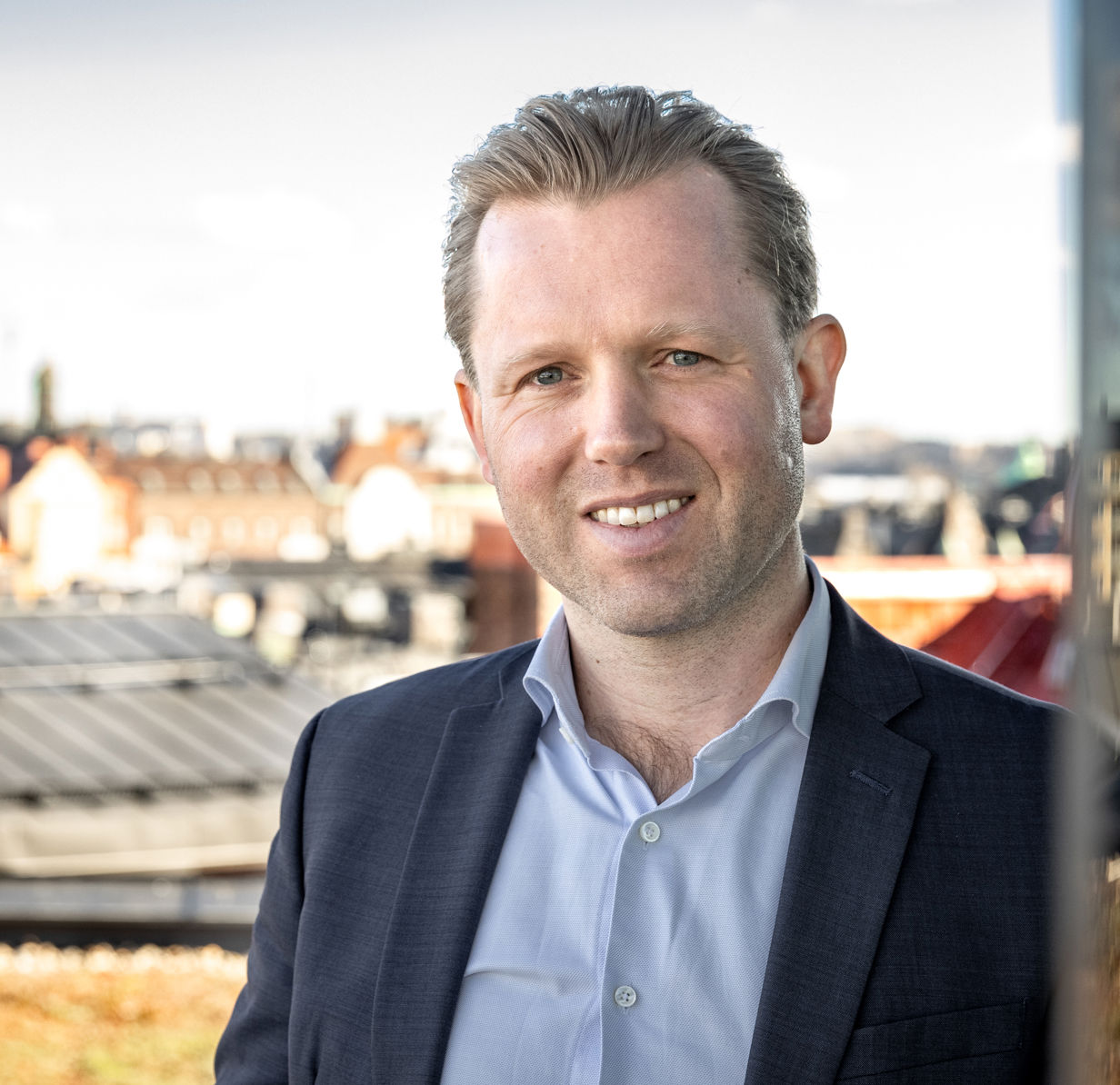 New possibilities, same direction & familiar faces 
While the structure of the ownership has changed, the direction of Umbraco will not change from what you know today. In short, we want to do more of what we already do - and do it better.
Umbraco is in a strong position with a strong product, a highly engaged community, happy customers, and a fit company. The ambition is to utilize this position and invest money back into the continued growth of all these three elements that constitute Umbraco. Creating world-class software that creates value for users and customers will continue to be the center of attention.
"In this process, Monterro clearly stood out as the right investor, bringing extensive operational experience and domain knowledge to the table. Umbraco is in a strong position, which makes this the perfect time to team up with Monterro as it enables future growth and reach of the software, the community, and the company," says Kim Sneum Madsen CEO of Umbraco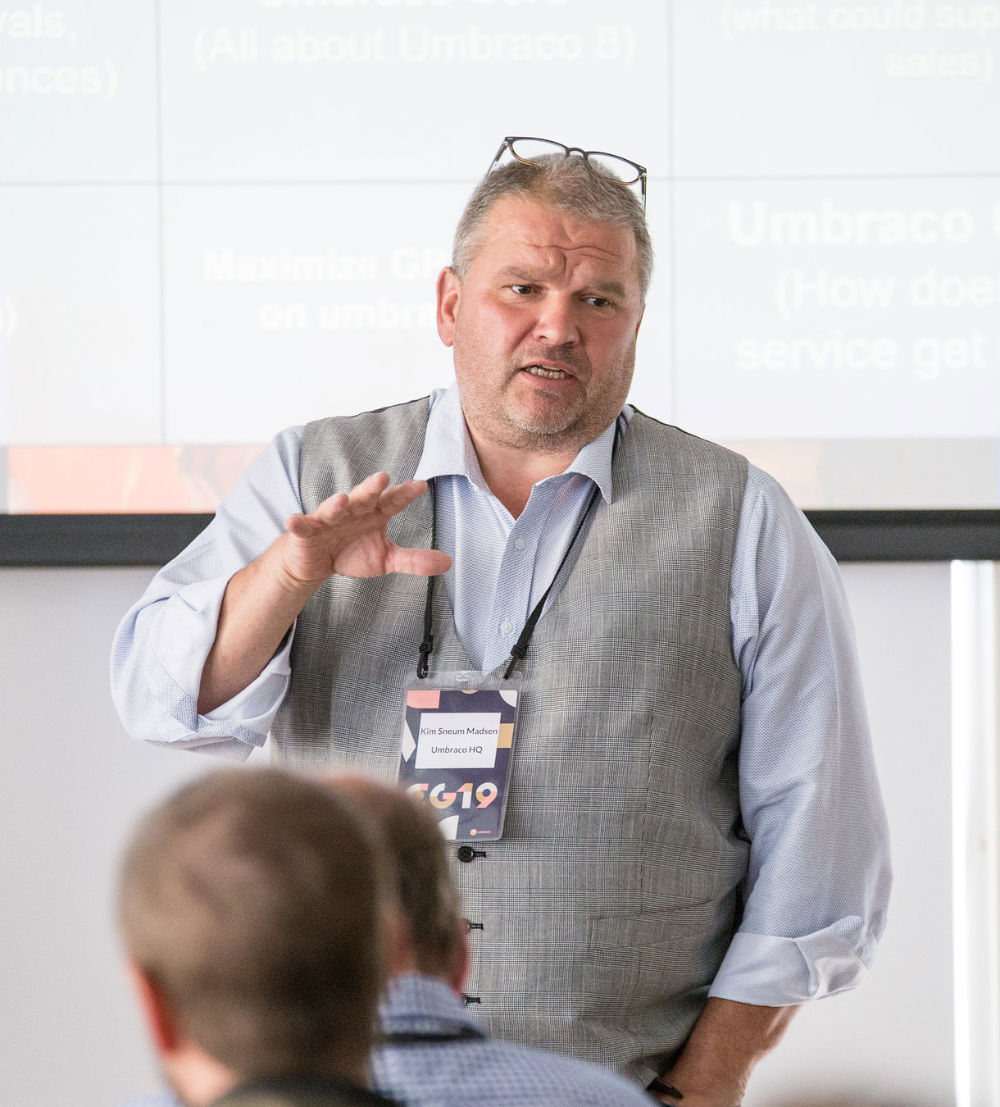 A little more than 10 months ago, founder Niels Hartvig decided to go on a well-deserved hiatus and has since then not been involved with the operations of the company. Following the acquisition, Niels Hartvig will leave the company. Kim Sneum Madsen will remain as CEO and together with the current team continue the Umbraco journey. 
We remain open source and continue to keep partners, customers, and the community involved
Throughout the history of Umbraco, the open-source CMS has been the foundation of our commercial products and it is crucial that the continued development stays true to that principle and that the symbiotic relationship between the open-source CMS and the commercial products is maintained.
Open source and community engagement have been and will continue to be the foundation for Umbraco. This is what constitutes us and it is what truly enables us to maintain the outside/in perspective. This will continue to be at the heart of Umbraco.
"Umbraco has built a strong open-source model with an extensive community," says Gustav Lagercrantz, CEO of Monterro. "We see a great potential for Umbraco to explore this even further and look forward to supporting them in their continued growth journey".
The key to commercial success is as simple as generating value for partners and customers. We will continue to liaise and cooperate with partners and customers generating value for all in the ecosystem. 
We understand that this new situation might raise questions. Therefore, in our open and transparent way, we have already sent out invitations to MVP connect, Gold Partner Summit and arranged for an upcoming Community Office Hours where this next phase of Umbraco is on the agenda. 
A friendly future lies ahead
You can rest assured, knowing that we will continue improving products/services and find ways to increase the collaboration with the community and partners going forward - now, backed by the extensive knowledge that the Monterro team brings with them.
"Umbraco is in a strong position to take on the world - as always, in the Friendly way. I am looking forward to continuing the work with the strong team at HQ, the community, and the customers of Umbraco". Kim Sneum Madsen, CEO of Umbraco
Umbraco is and will continue to be, the Friendly CMS, built on a vision of making the complex simpler.
If you should have any lingering questions following this announcement, make sure to submit your question for the upcoming Community Office Hours on September 2nd at 3 PM CEST:


Sign up for the Community Office Hours