Friday, March 14, 2014
The High Five Wall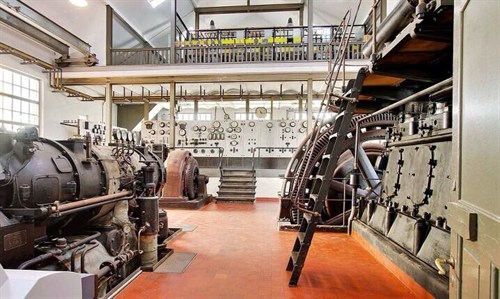 A part of new Umbraco HQ
Big milestone here at the Umbraco HQ - we've just signed a lease for our coming 500 m2 office that'll become the heart of the HQ for the next decade. It's a gorgeous building that use to house the test facilities of the biggest producer of electrical engines in Europe half a century ago.
We can't wait to start decorating it (and invite you to housewarming in the fall), but we'll need your help. The best feature of Umbraco is our fabulous eco-system and I'd love that everyone at the office will constantly be reminded about it - so here's what we'll do.
Introducing The High Five, You Rock Wall.
We'll dedicate a huge 10x15 meter wall at the office to the community. I've ordered a big #h5yr neon sign and I'd love to decorate the entire wall with memories about our community - imagine a massive space for physical pull requests filled with hundreds of objects from our community from all over the world!
So contribute; send us a object - big or small, odd or beautiful - and a little postcard with a greeting. We'll put it on the wall, look at it when we arrive in the morning and constantly be reminded of the importance of making software that'll keep you "sharing simplicity" and have fun.
Send your "pull request" to (our current office):
Umbraco HQ
Hoejbyvej 5A
5260 Odense S
Denmark