Thursday, February 28, 2013
Umbraco 6.0.1 and 4.11.5 released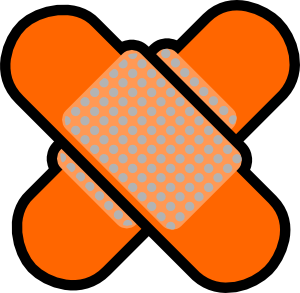 Today brings not one, but two scheduled patch releases! Remember we are doing a patch release every month now (next to the scheduled minor and major releases) unless we have an emergency fix to release sooner than that.
v6.0.1
After 4000 new installs of 6.0.0 in the past month, people have noticed some problems mainly with document type definitions. We've worked hard over the past few weeks fixing those and doing thorough testing. The 6.0.1 release contains all those lovely fixes and some more things:
Updates to 404 handling, to make that more robust.

Some of you heavy MVC users out there have found some issues that were breaking the normally expected MVC behaviour, so we've put in some fixes for that.

We've made some improvements to Razor methods that weren't working properly.

A bunch of other quirks and oddities have been fixed: sorting was sometimes different from v4, after renaming nodes you'd sometimes see the old name pop up, items in the recycle bin would sometimes show on the frontend, etc. All small things, and we're happy all of those installs has surfaced them so we could fix those quickly, thanks for finding and reporting them!!

One other rather big fix in v6.0.1 is an updated version of Examine, which improves sorting options, improves multi-word searches, duplicate fields are now handled gracefully.
In addition to that, we're making the config files more simple, so currently in the InternalIndexSet you'd list the properties you want indexed, but that's no longer necessary, all of those properties are now indexed automatically with no additional configuration necessary.
v4.11.5
The 4.11.5 release contains only a few fixes to stabalize v4 even further.
All of the v4 fixes have also been applied to v6, so here you'll also see the 404 handling improvements, new Examine updates and MVC handling improvements.
Upgrading
Upgrade instructions (for both 4.11.5 and 6.0.1): Follow the general upgrade guide and note that there are NO changes to the web.config.
The only thing you should merge is the ExamineIndex.config (a few keys that are no longer necessary are removed) and the umbracoSettings.config (adds a "trySkipIisCustomErrors" option all the way at the bottom of the file).
There are no breaking changes in these versions so the upgrades should be smooth.
Enjoy!