Wednesday, March 27, 2013
Umbraco 6.0.3 and 4.11.6 released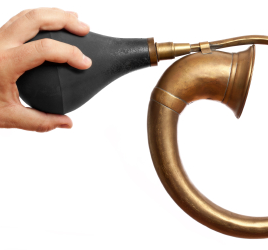 The v6 release is being picked up by more and more people and we're very happy with the uptake and the relatively few bug reports for it, all in all it's looking like v6 is very solid indeed!
Okay, enough tooting of our own horn, we're not perfect and there were bugs:
The first thing we missed was strictly v6 related, and it was a total oversight on our part: when fixing the document type related issues for version 6.0.2, we forgot that the package installer is happily doing it's own thing. Oops, sorry!
So when you were installing a package with nested document types similar problems to the ones we fixed in 6.0.2 cropped up. We've now addressed these issues and tested over 30 of the most popular packages PLUS most packages that we could find that would install a nested node structure.
Another bug fix, in both v4 and v6, was because we accidentally broke a feature in Razor. If you had properties that store something other than text (like a date or an integer), querying those suddenly returned strings, instead of a date or an integer. This is now fully working again.
Contributions
One new thing (in both v4 and v6 releases!) is that you now have much better control over how macro errors are handled. We had help from Adam Nelson who sent in a pull request for this.
The default behaviour for macro error is the same: just show an error inline in the html. However, in your umbracoSettings.config you can now set the MacroErrors behaviour to be completely silent or you can throw an error.
These errors can now also be handled through Application_OnError or the umbraco.macro.Error event. So if you want an email or an SMS whenever a macro fails, no problem, just write a few lines of code! Thanks Adam, #h5yr!
He's not the only one to contribute though: Steven Lemmens, Andy Butland, Stephen Roberts, Asbjørn Riis-Knudsen and Brian Powell also offered their fixes for various issues. Awesome work, thank you. A big #h5yr to you too AND to the people reporting bugs and responding to our follow up questions, our community is on fire!
Go forth..
Other than that, there's a big number of small(er) bugfixes, mostly relating to MVC and updates to document type editing. Of course you can find a full list of bug fixes on our progress pages:
The downloads are now available on CodePlex and NuGet and we hope that Microsoft accepts 6.0.3 in the Web Application Gallery soon so it will also show up in the Web Platform Installer.
So with that.. Go forth and download the shiney new bits for your easter enjoyment!
Ps. Sorry, we didn't have time to put any easter eggs in there.. ;-)