Thursday, April 4, 2013
Umbraco 6.1.0 beta released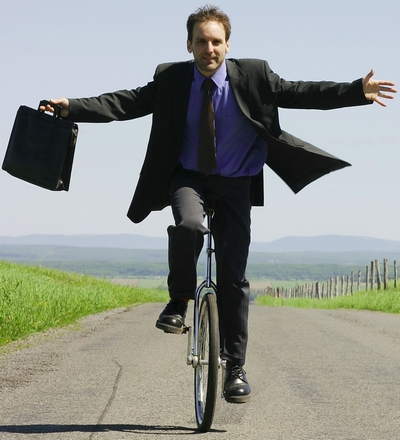 If you've been keeping an eye on our release schedule then you know today marked the release of version 6.1.0. And it is here! But it is also in beta form because we want to do more real-life testing before we mark this as a final release.
When the final release of 6.1.0 is coming depends on your feedback and our internal testing. We'll make sure to keep you posted when we have more to say about a final release date.
In the mean time, we're still doing bugfixing on the stable releases (6.0.x and 4.11.x) so you have a solid environment to build your current sites on.
And that's also the plan moving forward for the next few months, releases will be small updates that involve fixes for stability and immediate bugs plus some polish of the editor experience here and there.
Until "Belle"(v7) we're not planning any big new features in the core, we're just smoothing out the core for now.
Load-balancing
We've been updating a few things to the caching mechanism to make it support load-balancing scenario's much better. Now this is a very touchy area and fixing one thing could possibly lead to other things breaking. We're being careful here and need to do more extensive testing ourselves. Even on single-server sites, we just want to make sure that you can upgrade with confidence.
That said, we need your help putting the new bits to the test. We're pretty sure that we didn't break anything major, but we're looking forward to the community helping us verify that. So if you have a chance, please check out 6.1.0 either on a load-balanced server or not.
What's new
Not so much, we think this release (apart from the load-balancing improvements) will be a total snore. There's a new dialog for managing host names and languages and some fixes in host name/language support on which Stéphane has been working really hard but it should all be very seemless during the upgrade, everything is backwards compatible.
Other than that:
The document type editor can finally show all icons again (see the new DocumentTypeIconList option in umbracoSettings.config)
Improvements to publishing children including field validation
UmbracoApiController for using ASP.NET WebAPI with an Umbraco context
As usual, the list of changes is available from the release info page.
There's still a few items not completed on that page, because we intend to include them in the final release of 6.1.0 but they need a little bit of extra work.
Known issues
Preview doesn't work as expected any more, we'll look at fixing that in a nightly update soon.
The AutoSort package by TheFarm is currently throwing errors, it's possible that other packages that are adding items in the right-click menu have stopped working.
Go!
So there you go, we would love for you to give 6.1.0 beta a spin and look forward to hearing your feedback.