Tuesday, September 29, 2015
Umbraco 7.3.0 and Courier 2.51.2 out now
It's here! Umbraco 7.3.0 has received the "final" stamp and we're very excited to release it out to the world! This release closes 180 items on the issue tracker! Among those 180 items, there's some much sought after new features.
You asked for it, we've got it: MVC 5 and WebApi 2 are here. So get your CORS on, it's now natively supported. Your intellisense in Visual Studio 2015 will also be much prettier and we think you'll enjoy being up to date with the current version which also features performance improvements.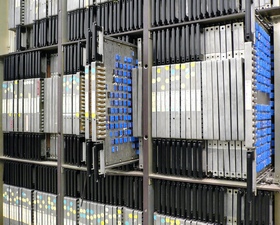 Load balancing worked in the past with Umbraco sites but you had to set up everything "just so" and any deviations from the "one way" to set it up would cause it to fail in unexpected ways. This all changes today; setting up load balancing is as easy as pointing two or more deploys of your Umbraco site to one central database. Make sure to check out Shannon's session from Codegarden this year to get all the juicy details.
For a story from a happy user of the new load balancing method, make sure to read the feedback from Crumpled Dog in one of our recent blog posts.
Apart from the big new features there's a boatload of bug fixes, performance improvements and a lot of small new features that should help everyone from content editors to site builders and developers using our APIs to enjoy Umbraco even more than ever.
Courier
We've also released an updated version of Courier today to be compatible with Umbraco 7.3. It retains backwards compatibility with previous versions of Umbraco. A full list of closed issues is available on the tracker, highlights:
Bugs related to content packaging, transfer and restore tasks have been resolved
Error handling has been improved to ensure more useful errors are displayed if something is not working
Event bindings have been updated to work with the new events in 7.3+
The whole packaging and comparison process of a deployment has been optimized to improve performance
Courier 2.51.2 can be found at: https://our.umbraco.org/projects/umbraco-pro/umbraco-courier-2/
Go get it!
Last but not least, when you create new sites on Umbraco as a Service, they will also be of version 7.3.0.
We love feedback, please log issues in the tracker and discuss this release on the forum. Note that we don't have comment notifications on the blog so if you ask for help in the comments here, you'll need to check back manually to see if your question was answered
So what are you still waiting for, go grab the latest and greatest!