Friday, January 25, 2013
Why CodeGarden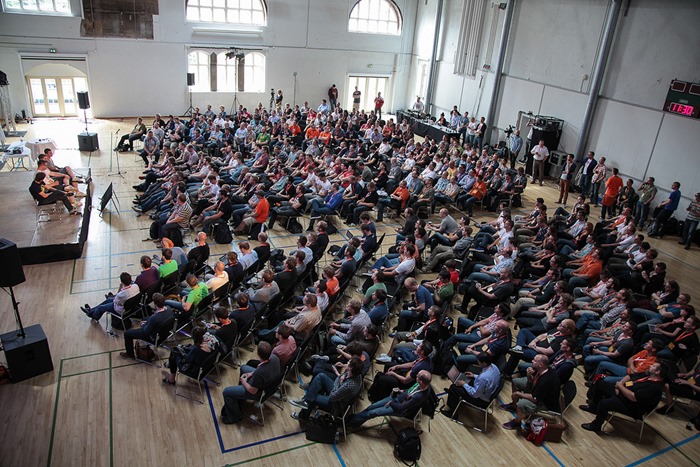 Maybe you've heard about Umbraco CodeGarden, maybe not. Maybe you've heard about it, but yet don't really know what it's about.
CodeGarden is our annual Conference about Umbraco and takes place in Copenhagen, Denmark on June 12th - 14th 2013. But in short you could also describe CodeGarden like this: "If you haven't been to CodeGarden you haven't experienced Umbraco".
I believe that Umbraco is great because it isn't just a piece of software. From the very beginning the community has been a big part of what it was and it's been an increasing motivation for me to keep believing in the project.
Umbraco is fundamentally about inspiring and empowering people to build great sites. The software is a big part of this, but the inspiration comes from people that through our forums, their blog posts and by sharing open source packages, opens a lot of peoples eyes and help them realize that they're capable of much more than they'd think.
You've probably used our community site "Our Umbraco" a few times - maybe even without knowing it. If you've ever installed a package, that's Our Umbraco who did that for you. If you looked up documentation, that's Our Umbraco too. So is the roadmap. And of course, if you've ever needed a question about Umbraco answered, it was probably powered by Our too. You could easily say that without "Our Umbraco", there wouldn't be "Umbraco". That's where you'll find the very soul and vision of Umbraco - what's sets us apart in a very crowded marketplace.
Umbraco CodeGarden is Our Umbraco - but in real life. It's where you really understand what Umbraco is all about. You may have felt like you've already been there - you could have seen all the sessions on video, browsed through all the beautiful photography taken by Douglas Robar throughout the event and heard so much about the parties and related events.
But like music is great on an iPod, its only experienced and truly felt at a concert. I wholeheartedly recommend that you come to the Umbraco Festival that CodeGarden is. It's fantastic.
As we've already sold more than 30% of the 400 tickets available, don't hold your breath. Make sure you order your ticket today and experience Umbraco in real life.
And, yes. A website with all the details about CodeGarden '13 is coming up very soon!