Monday, April 15, 2013
Worlds best community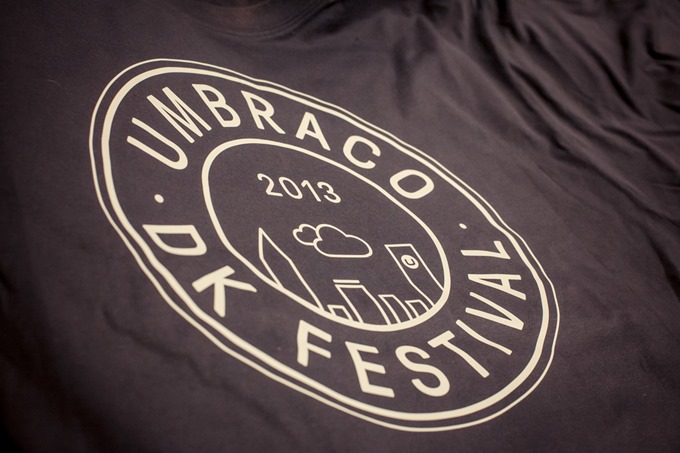 I love the Umbraco community and nothing is better than meeting it in real life. So Friday was a day of pure bliss as our fabulous partner Kraftværk had arranged an Umbraco Festival for the Danish members of the Umbraco tribe. With more than 165 people in the room (and 25 on waiting list), the DK Umbraco Festival had more than doubled(!!) in size from last year.
It was a whole day packed with sessions in two tracks and from the HQ we had the pleasure of talking about two projects that we're working hard on:
- The artist formerly known as "Project Concorde" - which is Umbraco as a Service.
- "Project Belle", the new UX for Umbraco coming in v7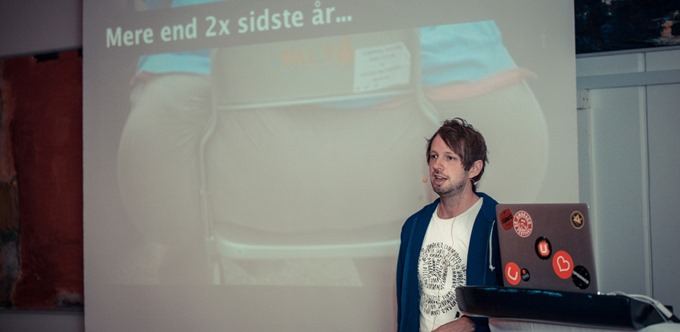 Umbraco as a Service
Ever since the beginning of the Umbraco history, we've been working on lowering the bar of entry for Umbraco and while we've gotten far when it comes to downloading and installing Umbraco, it's still not for everybody. So about two years ago, we started wondering if we could use the awesomeness of Azure to deliver Umbraco as a service and at last years CodeGarden, Paul Sterling showed an early demo of what we had accomplished so far.
Since then we've realized that rather than "just" a version of Umbraco in "the cloud", we had the chance of inventing a smarter way of doing Umbraco projects making it safer, faster and more fun to do Umbraco. And what a joy to finally be able to show the first glimpse at what's coming in public.
Umbraco as a service - or "Umbraco.com" as it'll be called - is combining the convenience of an always up-to-date version of Umbraco running on a scalable cloud platform, with best practice environment setup and one click deployments. This means that an Umbraco.com project isn't just one live install, but also Staging and Development environments with git endpoints and one click deployments of both files and Umbraco (db) changes. All designed in a way where you don't need to know or worry about neither infrastructure or the massive amount of technology that makes it possible.
There's much more details, but that'll have to wait for another blog post (or rather a dozen).
Project "Belle"
The future of Umbraco isn't just about Umbraco.com - we also showed the progress of the new UX for Umbraco which we expect to be finished this year.
Anders Stentebjerg and Per Ploug Krogslund from the HQ showed the latest iterations of the coming User Experience, so beautiful and clean that Twitter almost blushed from all the compliments by the wowed crowd. Completely build around how editors work, "Belle" isn't just about the looks but also about ensuring the smoothest workflows for managing your site, whether you're in the office on your desktop or on the move with your tablet.
But as if the stunning mockups wasn't enough, Per made his best demo to date when he showed a prototype that implemented parts of the design using a completely new HTML/JS architecture. Based on AngularJS - an HTML+JS application framework from Google - he showed that the future of Umbraco UX isn't just beautiful, but also fast and flexible beyond anything seen before. He topped it all of by showing that the Umbraco "Belle" back office can be extended by frontend developers using just HTML and Javascript and proved it by implementing a Google Map property editor in just a couple of minutes from his Macbook.
The prototype of Belle is available on GitHub and in the time leading up to CodeGarden we'll arrange several hackathons to ensure that as many as possible can contribute to this super exciting future of Umbraco.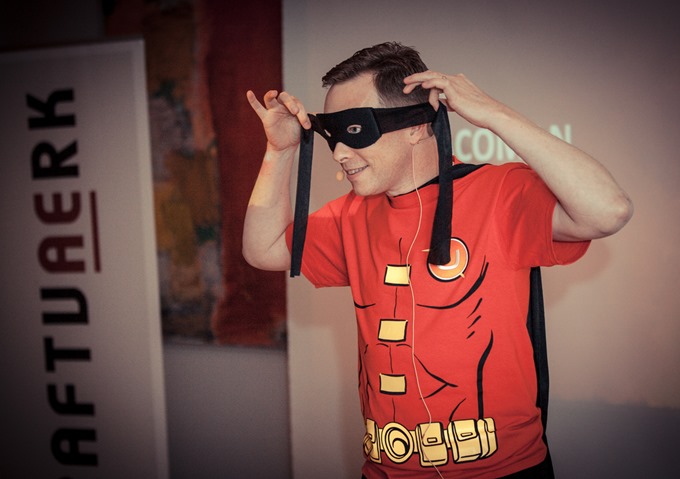 The community is the killer feature
A part from our sessions, there was a great varirity of content from a techincal session about Source Controlling Umbraco projects, followed by an inspiring session about Responsive Design and not to forget Douglas Robars talk about being a Superhero for your editors.
As always, the sessions was complimented by great hallway talks that turned into late night drinks. The willingness of the Umbraco community to share knowledge and experience is second to none and once again confirms that Umbraco isn't just a piece of software.
Umbraco is a complete philosophy about how to build beautiful websites and have fun doing it.
#h5wr – see you again at CodeGarden '13 – and a #h5yr to Niels Steinmeier for the fantastic photos.