https://www.21stcenturydevelopment.org/
21st Century Development needed a way to spread the word about their organization and their progressive model for building regenerative communities. Our talented Gold Partner, Emergent Software, was up for the challenge 💪 They used Umbraco CMS to craft a great solution that provides an easy content editing experience as well as a seamless user experience. And they made it happen in just one month 🙌 Emergent Software is here today to tell you the story 👇 
Skills used
Branding
Communication
Content Creation
CRM
Digital Strategy
Sector
Arts & culture
Public sector & charity
✅ Seamless User Experience ✅ Easy Content Editing Experience
How it all started 
21st Century Development (21CD) is a model for the creation of regenerative communities—communities that strive to provide a healthy environment for all people and living systems now and in a dynamic future. Professionals from architecture, engineering, and other fields are partnering with public officials, private sector, and nonprofit leaders to bring 21CD concepts to life around the world. As part of their 2018 launch, 21CD realized they needed a way to spread the word about their organization and their progressive model for building regenerative communities.
21CD contacted Emergent Software to create an intuitive brochure website. As an added challenge, the 21CD team was working on a short timeline and needed the website framework built as soon as possible, as they needed to present the new site to a major trade show audience at an upcoming conference.
What had to be done 
21CD first envisioned their new website as a place that clearly organized their concepts, learnings, and case studies for innovative community development. That website would eventually become the central digital hub for all involved in their movement. 21CD engaged a web design partner of Emergent Software's to construct and design a clear user experience for website visitors. Emergent Software worked closely with all parties to bring their website vision to life. The site needed to support easy content management and clearly communicate the program's goals with an intuitive design to top it all off.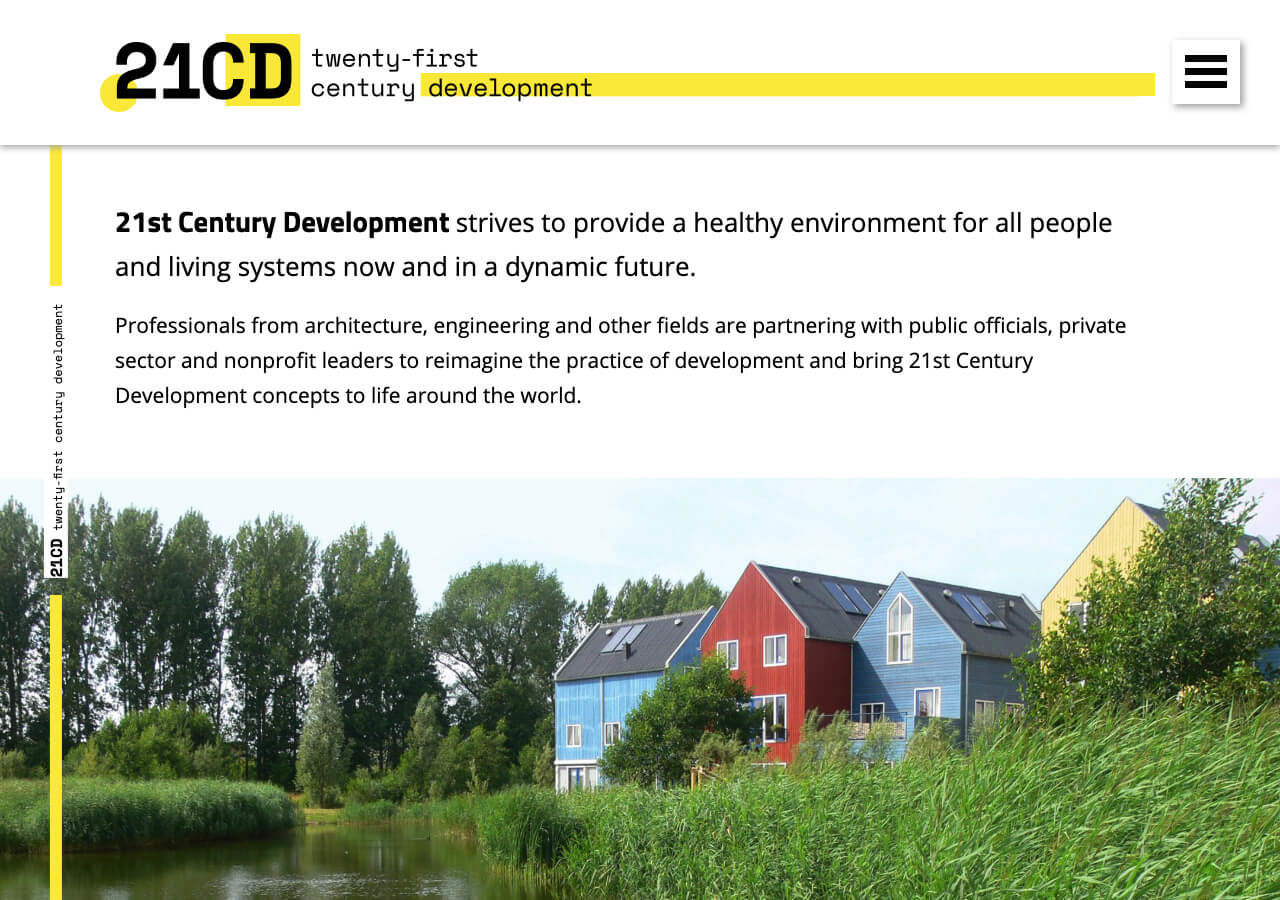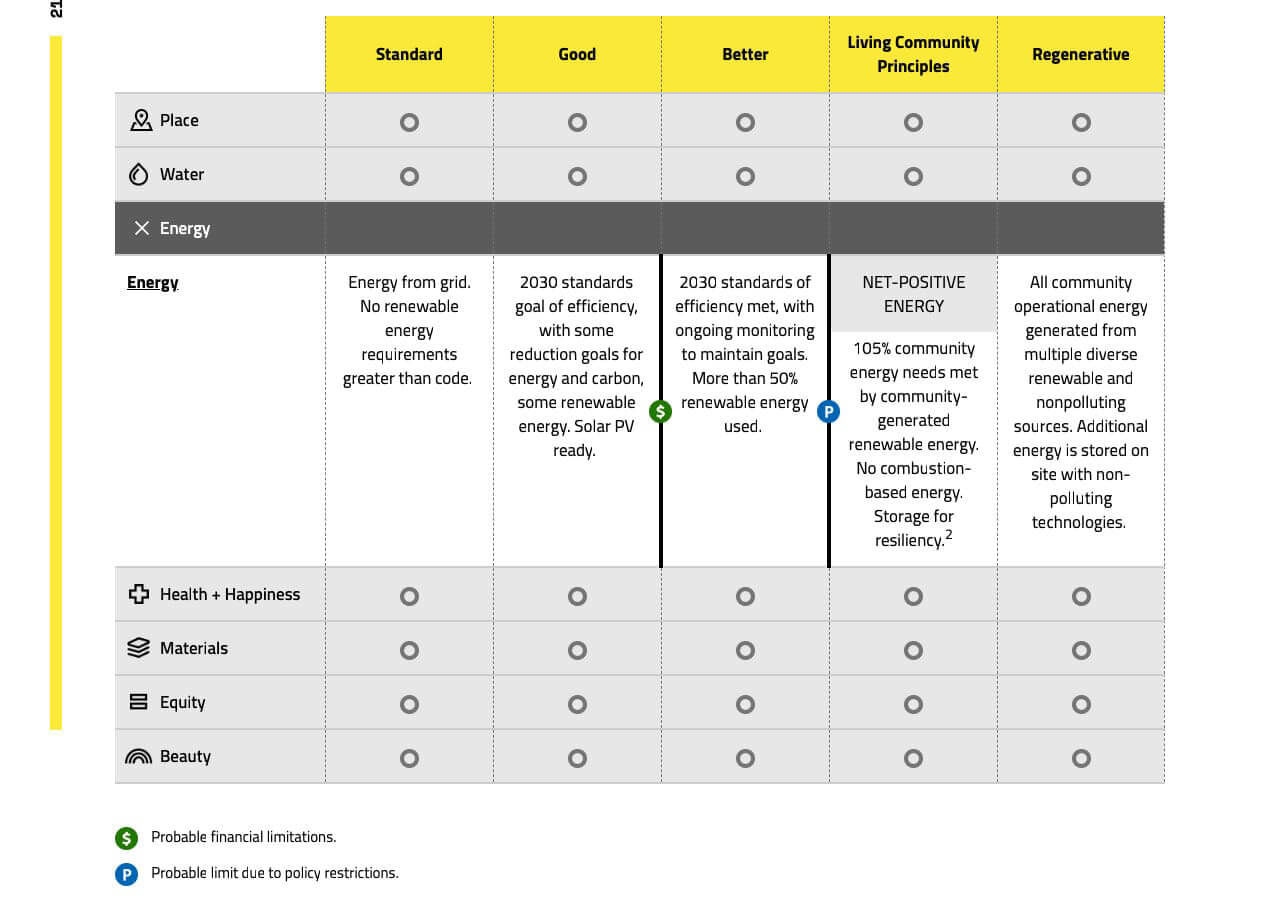 The way to success 🚀
Emergent Software selected Umbraco over other CMS (like WordPress) for the site's content management system, due to the large amount of content the 21CD team needed to import and the many customization options that Umbraco provides. This enabled the team to quickly build a framework for the site and get a draft into the client's hands, which allowed them to add their years' worth of research and case studies (over 50) into the website as quickly as possible.
The Emergent Software team handled all the development, hosting, and test environments to make the go-live experience as painless as possible for the 21CD team since they were working on a short deadline. Emergent Software also provided Umbraco CMS training to the 21CD team so they could take the reins on future content management and understand how the back-end of the system was configured. This happened simultaneously during the website development process to speed up the deployment of the site.
Great results, happy clients 🙌
It only took Emergent Software about a month to get a draft of the site into content editors' hands, and a month later it was capturing audiences at their trade show. The site, hosted on Microsoft Azure with a tailored back-end experience, launched without any major issues.
The 21CD team has enjoyed the easy content editing experience that Umbraco provides, and the site's functionality and seamless user experience has been well-received by anyone who visits the site. Overall, the project was a success for all parties involved and Emergent Software looks forward to future, unique implementations of Umbraco.