https://youngminds.org.uk
YoungMinds, the UK charity who is fighting for young people's mental health, had an outdated website. Plus, the platform was difficult to use and update, and frequently presented broken features. This caused big issues for their already overwhelmed young people who wanted to access support and advice quickly and easily. Things were about to change for the better - within just 3 months, our Certified Partner Yoyo updated, redesigned and redeveloped their website using Umbraco Cloud. How did it go? Yoyo will tell you:
Skills used
Design
Digital Strategy
eCommerce
Mobile
Umbraco Cloud
When post-launch numbers speak for themselves 💪
✅ 50% reduction in administration time spent handling calls     ✅ 20% increase in the total number of pages visited
What YoungMinds needed
YoungMinds' main focus is to create a future where all young minds are supported and empowered, whatever the challenges. They exist to make sure young people get the best possible mental health support and have the resilience to overcome life's difficulties.
Not only did they need a new solution that would be more visitor-friendly, they also needed a total website refresh ahead the 2017 London Marathon, which was a major milestone for the charity and a great launch opportunity.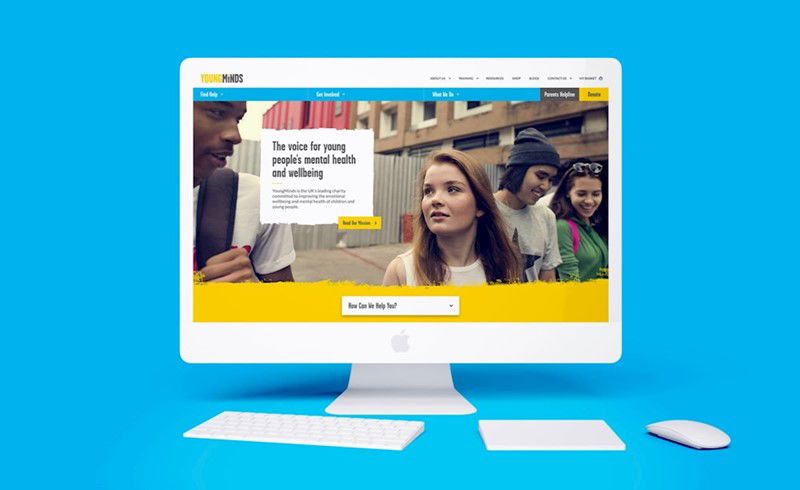 Up for the challenge, Yoyo needed to develop a welcoming, accessible, fully responsive website that presented good user experience and a brand new CMS platform to help internal staff regularly and easily present vital content to the young people looking for help.
Why we picked Umbraco
We knew that Umbraco was the best CMS solution to achieve this. Developing the site with Umbraco offered the YoungMinds marketing team a simple, flexible and solid platform which they could easily navigate, and completely empowered them by giving full control over all of their content.
The website is hosted on Umbraco Cloud, which has not just been a huge benefit for ourselves, but also for YoungMinds. We have an ongoing retainer with YoungMinds, whereby every week we are either developing new solutions for the site, or reworking existing ones.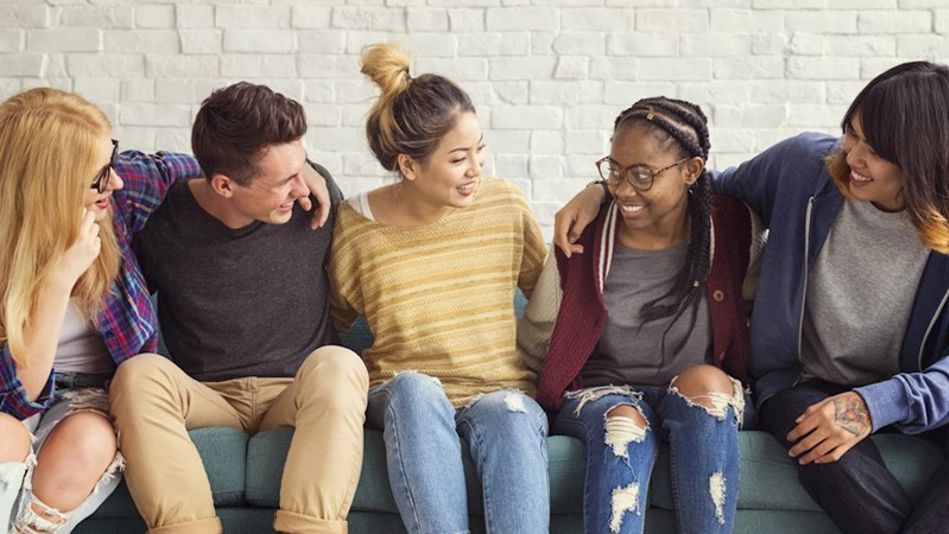 By using Umbraco Cloud and YoungMinds adding the additional development environment, we are able to work on the features on our local environment, very easily deploy these to the development environment via Git, and then have YoungMinds test these on the development environment.
Once they are happy with the changes, we can then easily deploy straight to the live environment through the portal. If needed, the YoungMinds can also deploy the content from the development environment straight to the live environment. No content freeze and/or database backups and restores required!
How it works
The content pages are built in a modular fashion making use of the built in Nested Content data type. This allows editors to create their content from a range of bespoke modules along with the flexibility to reorder the modules as they see fit.
The result means the content is broken into more digestible chunks as well as ensuring the site is kept fresh and current.
The site features ecommerce using the Ucommerce platform. This seamless integration allows users to donate, purchase merchandise, publications and book training courses.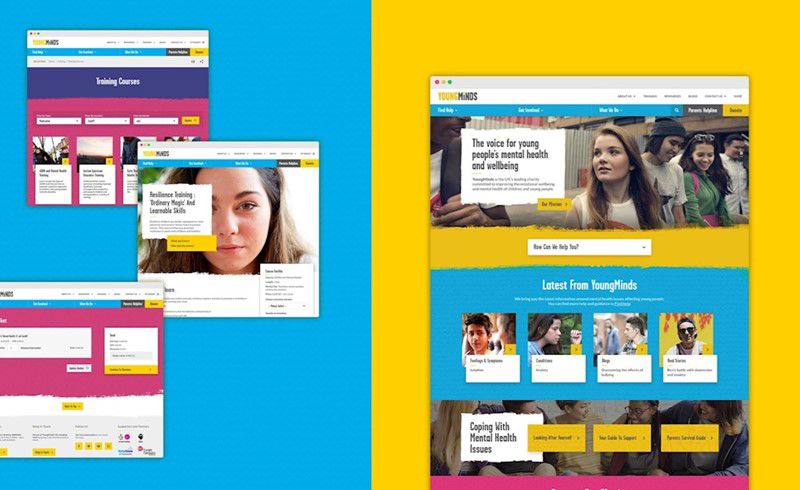 Reporting was also key, so through secure, password protected pages it was made possible for staff to access and filter these financial and attendee reports with ease. We made use of the Umbraco API Controller to create and send a CSV file of orders that require shipping over SFTP to YoungMinds' distributor once the URL is hit at a set interval.
For useful data capturing purposes, Umbraco Forms were incorporated across the site with custom field types and workflows for different scenarios (e.g limiting the maximum number of words allowed for certain fields and only allowing a certain number of form submissions over certain time periods).
YoungMinds work with some very well known ambassadors - many with millions of social media followers, which means that there are times when traffic on the site is exceptionally high. To combat this, we opted to use Azure Blob Storage for all media across the site, and are successfully caching most of the content across all pages.

"We needed a responsive website that met the needs of our key audiences: young people, parents, professionals and supporters. Working with Yoyo we created a device-responsive site with a clear UI, enabling users to easily navigate the site for their needs. As part of the brief for the new website, we asked agencies to pitch a new CMS as we felt restricted with our old proprietary system. Yoyo proposed Umbraco as a good open source alternative. Since moving to Umbraco internal users have found it a much easier and adaptable system. We're looking forward to scaling our website on Umbraco with the ongoing help from Yoyo."
"I can't even remember what the old site looks like"
The site was successfully launched ahead of the London Marathon in April 2017 and users were reviewing and leaving overwhelmingly positive feedback within minutes of going live: "So easy to navigate", "Your website is fantastic", "Brilliant website for young people", "Easy to navigate, accessible information", "I can't even remember what the old site looks like! It's great!".
Since launch, results show a 50% reduction in administration time spent handling calls and a 20% increase in the total number of pages visited.