World's largest Umbraco development house 🚀
We are an international digital consultancy and development house with more than 400 strategists, developers, marketers, analysts, architects, and designers with a digital mindset. We do services within the following areas: Digital Strategy, IT Architecture, Business Intelligence, Web Development, Online Marketing, Digital Design and UX, eCommerce, and Cloud Services. Regardless of the area, we base our work on performance results and optimization potentials. In Sweden, we are located in Stockholm. We also have offices in Copenhagen, London, Oslo, Barcelona, and Amsterdam. At Novicell, we know Umbraco very well. In 2017, we developed and upgraded Umbraco's existing website. 
Novicell client cases presented on umbraco.com
Metro - Public Transport (Umbraco Award winner 2020)
Sinclair Pharma - Esthetic Dermatology
BENNs - Travel (Umbraco Award winner 2018)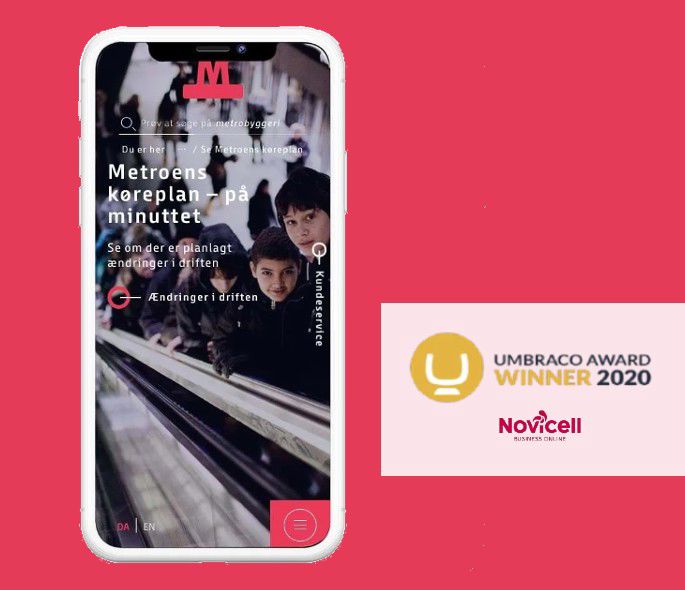 Why choose Novicell as your Umbraco partner
We have a team of more than 100 Umbraco developers throughout Europe with in-depth knowledge, and we have developed over 500 Umbraco solutions. Our experience means we don't have to start from scratch every time. Instead, we reuse everything we can to make the process shorter and better. We are an active part of the Umbraco Community, so we are in tune with current trends, and we are continuously learning. 
We always ensure that our customers are with us during the project management phase. This means that you are regularly presented with tests and statuses so that adjustments can be made along the way. We also provide thorough system training.  Novicell is proud to have delivered solutions to organizations such as Bagaren & Kocken, Europcar, Bauhaus, Red Cross, Carlsberg, Pilgrim, Danish Metro, Benns, and Skechers to only mention a few.
You are very welcome to contact Martin Hellgren, Country Manager Sweden at mah@novicell.se or +46707586003.
We offer a free Umbraco Health Check if you already running an Umbraco site so that you can make the most of the platform's full potential, click here to learn more.