This was not the plan…
As many of you might know, Umbraco didn't start out with a vision of ever getting this big. Back in 2003, working as a freelancer, I just wanted to built a simple open source CMS to make life easier and simpler for the users. A CMS that would give them back some freedom and control. But the interest for Umbraco kept growing and more and more people joined the open source project. A growth that has meant a lot for Umbraco, both as a CMS, a business and as a global community. A growth that keeps making all the different parts of Umbraco stronger, better and even more delightful.
Today, a progressive growth is therefore part of the plan. Actually, It's written in stone or more precisely, in a rich text editor as our company vision statement:
By the end of 2021 we want to have 1,000,000 live sites on Umbraco software, whereof 100,000 are on Umbraco Cloud 
We are hungry and with the continuous support, inspiration, demands and dedication from our community and our partners, we are confident we'll get there. Together.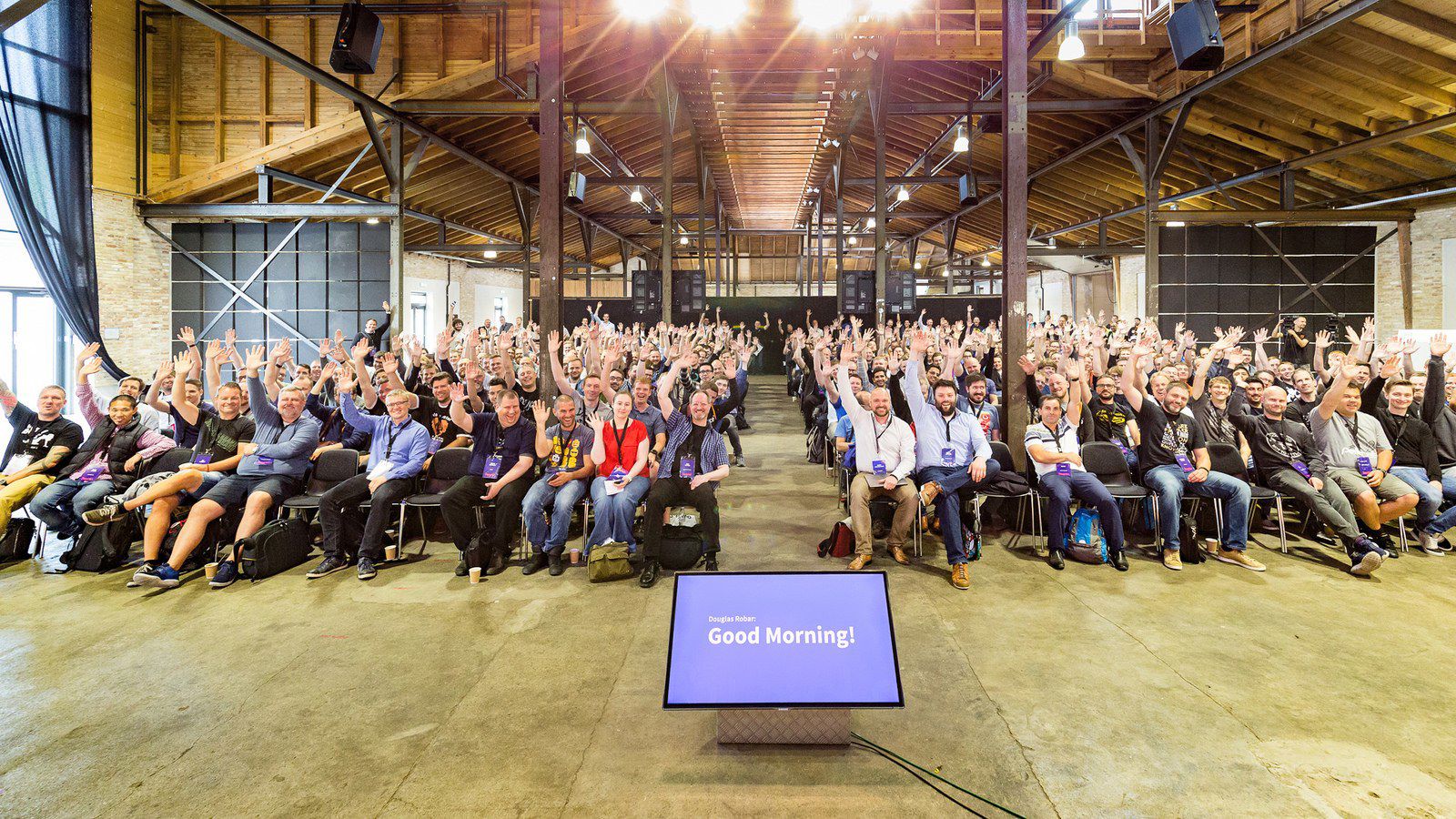 Umbraco in numbers
Everybody loves a bit of stats. It puts it all into a nice comprehensible perspective. So here you go; Umbraco numbers and real facts:
400,000 (+): That's how many active Umbraco site there's out there. Our top five geographical location are: The United States, Great Britain, Denmark, the Netherlands and India. At the other end of the scale, we only count one single installation in: Cabo Verde, Curaçao, Macao, Rwanda and El Salvador.
In total, Umbraco is installed in no less than 198 countries.


220,000: That's the current size of the friendliest CMS community on the planet - Our.  Our community members actively take part in making Umbraco better, whether this comes down to fixing a bug, reporting an issue, making a pull-request, creating a package or simply ask a question or give an answer to another community member. H5YR!


20,982: Is the top score of karma points on Our currently held by the friendly Jan Skovgaard.


1,700: The total number of pull-requests.


1,098: That's how many available Umbraco packages there are. This includes 320 dedicated packages to enhance the editor experience in Umbraco 7. 


853: Number of followers on our Instagram profile @umbraco. Followers who get to see pictures from our everyday life at Umbraco HQ. Pictures of inflatable unicorns, confetti cannons, champagne and chocolates. You know, normal office stuff.


468: That's our total number of Registered Partners. Our basic partnership for small agencies and one-man-bands.


231: The number of Umbraco Certified Partners. Partners who come with an official certification guarantee.


55: Our current number of Umbraco Gold Partners. The most dedicated Umbraco partners. Comes with a certification guarantee and are actively involved in making Umbraco better.


27: Employees at Umbraco HQ. The commercial entity behind Umbraco CMS, Umbraco Cloud, Umbraco Training, Support, Courier, Forms, uNews, umbraco.com, Umbraco TV, partner programs etc. Among others, our staff includes a Chief Unicorn, a dedicated team of Friend Makers, a Merry Wordsmith, The Friendly Cashier, a Price of Stunning Algorithms, Director of Moonlight Operations and a Developer at the Night's watch.


Thank you for spreading the love!
A quick read through the numbers above clearly show that the milestone of 400,000 active sites is one we share with you and thousands of others Umbracians.
H5YR and thank you for spreading the Umbraco word and love - let's keep all those numbers growing!