Umbraco for your industry
The flexibility of Umbraco means that it can be molded to create a precise solution for your industry-specific project.
It's easy to say that "you can do anything with Umbraco", but what does "anything" look like?
Read on below for more information and insights about using Umbraco in your own industry.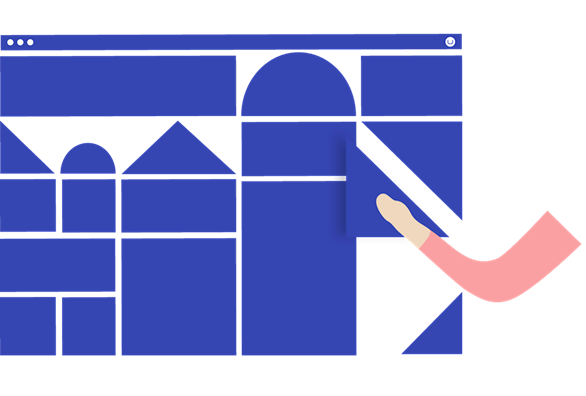 Umbraco for the Public Sector 
Accessibility compliance, seamless integrations, government-approved security, and a frictionless experience for both your users and editors. Time is everything in the Public Sector, and using Umbraco means getting the job done, on time. 
See why Umbraco is used for Public Sector websites across the world.
Learn more about Umbraco for the Public Sector
More industries that fit with Umbraco
Umbraco for enterprise solutions
Whether you need enterprise-level support, a platform that's able to handle multiple sites, or a CMS that makes it simpler for you to update your content, Umbraco scales based on your needs.
Case studies & testimonials
If you want to see a wide variety of sectors and solutions, you can check out many inspiring case studies and testimonials right here on our website. You can even sort by skills, sectors, and country to find solutions that match yours.
Frequently Asked Questions about Umbraco
You can get a demo in 3 different ways:
You can take a 14-day Umbraco Cloud trial, which will have you up-and-running in 5 minutes (no installation required).
We host weekly live 45-minute webinars where you can get a walkthrough of the CMS or one of our SaaS products and ask any questions you might have. Find an upcoming webinar right here.
We can give you a live one-on-one demo of the CMS. If you're interested in this, please contact us
Umbraco is used by over 731438 active websites worldwide and is used to build all sorts of projects - small and large, public and private.
We know that requirements vary depending on which sector you are in. If you'd like to know how other companies in your sector use Umbraco, please feel free to reach out to us through any of our contact forms and add it as helpful information. Then we will have some examples ready for you.
You can also get inspiration by looking at our case studies or our industry section.
You can see the terms and conditions for the paid Umbraco plans here.
You can find the terms and conditions for our SaaS products (Cloud, Heartcore and Uno) here.
At Umbraco we care a lot about privacy - both for you and your users. When GDPR was enforced, we made improvements to ensure full compliance and to make it simpler for you to handle. You can get more info about Umbraco and GDPR here.