Umbraco Cloud
All-in-one managed CMS solution
Umbraco Cloud is the one-stop-shop for all your Umbraco needs - the fastest, easiest, and best way to work with the most advanced open-source .NET CMS. 
Everything is installed, configured, and ready for development. Just click Create Project and in a few steps, Umbraco CMS is up and running.
With tons of extra features, automatic patch upgrades, one-click updates of new features, and easy team and user management, Umbraco Cloud simply makes creating, building, hosting, and maintaining your Umbraco projects so much easier.
In short, you get all that Umbraco has to offer - and at a low price.
Developers thrive with flexible, time-saving tools...
Umbraco empowers developers with its flexibility, powerful API layer, and extensibility. Working on Umbraco Cloud boosts the capability of the CMS even more by providing a range of tools and features to minimize time spent on setup and configuration.
With quick access to local development, multiple environment support, and one-click deployments, you can get on with the fun part of development - immediately. 
You even get Umbraco Forms and Umbraco Deploy pre-installed on all projects, at no extra cost, ensuring you have the best possible tools for a great start on your next Umbraco project.
…and cloud-native features to boost productivity
Automatic upgrades, team and permission management, CDN capabilities, and security options ensure that projects built on Umbraco Cloud are easy to maintain in the long run. Whether you're doing ongoing development or simply ensuring good service by keeping your customer's site up-to-date with the latest features and fixes, Umbraco Cloud has all the tools you need.
And if you need to spin up multiple websites, you can clone and reuse project components from the master site with one click, and rest assured that all new features and updates will be automatically rolled out across all your sites.
Want to try it for yourself? Book a discovery call with one of our specialists and get answers to all your questions.
Editors love the ease of use and one-click workflows
Content editors and marketers love the intuitive user experience and extensive editing capabilities of Umbraco CMS. Creating content is at the heart of Umbraco and you get all the features you need to write a blog post, publish landing pages, schedule campaigns, and a whole lot more, all out of the box.
With Umbraco Cloud, you can also stage and test your content, and transfer it to production when needed, all at the click of a button.
And if you need more brainpower? You can easily (with a single click, actually!) invite team members to your project and establish flexible roles, user permissions, and project access. The more, the merrier! 
"Umbraco Cloud enables us to migrate several hundreds of local brand websites into a common framework, where all content and functionality seamlessly travels and gets re-used internally between brands and markets and externally between platforms and devices. So Umbraco Cloud has not only proven significant cost savings but also made our brand presence much stronger by increasing our organic traffic dramatically and making all content accessible at any time on any device."
- Martin Majlund, Group Marketing Technologist, Carlsberg Group
Secure and always up-to-date
When you're using Umbraco Cloud, we'll do everything we can to help you keep your site updated and secure.
Automatic upgrades mean you'll always have the latest features and necessary security fixes. This will make your work simpler, worry-free, and more delightful. We keep your sites up to date with the latest patch release of Umbraco CMS - automatically.
On top of that, you automatically get TLS certificates via Cloudflare - at no extra cost to you. This feature gives you zero-config HTTPS without any added cost or needs to buy an external certificate.
Hosted on Microsoft Azure, powered by Umbraco Cloud
All Umbraco Cloud projects are hosted on Microsoft Azure, which gives your site a proven and solid foundation.
By using Umbraco Cloud, you no longer have to worry about managing the hosting infrastructure. We actively monitor the service at all times (24/7), so you can rest easy knowing that hosting is taken care of. You can just focus on developing great things with Umbraco CMS and providing value for your clients.
Hosting is one of those things that is only really noticed when something goes wrong. But it's also one of the key elements of Umbraco Cloud that enables us to add many of the extra features that you'll get, such as managed CDN and caching, Media storage, security options, automatic upgrades, and much more.
Constantly evolving ☁️
✅ New Cloud features are added regularly
✅ Improvements are made based on user feedback
✅ The latest features and improvements for Umbraco CMS, Forms and Deploy, are available for one-click upgrade at your leisure
✅ All patches and fixes for Umbraco CMS, Forms and Deploy are automatically rolled out to all your projects
You can simply focus on your projects - we'll handle the rest. To stay up to date with all new features and updates, keep an eye on our Product and Cloud Update blog posts! 
Headless when you need it
You can choose to create standard Umbraco CMS projects for .NET development or spin up Umbraco Heartcore, our headless solution, at the click of a button. All your projects, headless or not, are managed in the same place.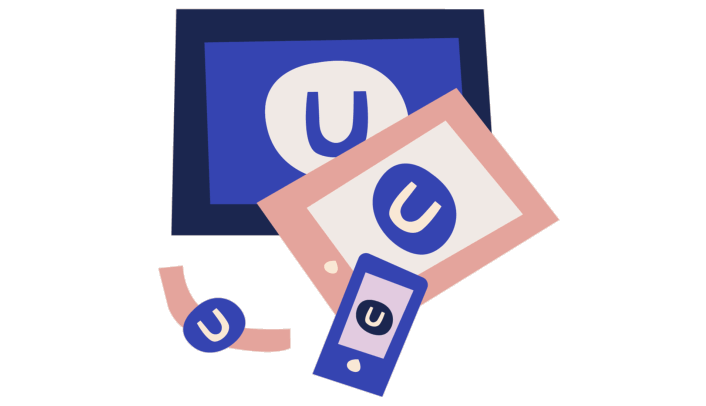 Predictability instead of guesstimates
With Umbraco Cloud, you get predictability in cost, performance, and time. So go ahead and promise your client a great website at a competitive price, with reliable performance - and delivered on time.
We offer different Cloud plans - at fixed monthly prices - to fit your project requirements. Whether it's hardware resources, project size, uptime, or support SLA, there's something for you and we're of course here to help if you want a recommendation.
Umbraco Cloud starts from €36. Want to see what great features and functionality you get when working with Umbraco on the Cloud? Take a personalized tour with a discovery call!
World-class support directly from Umbraco HQ
With direct access via chat, we're never more than a keystroke away. Umbraco Support is there to help with any questions or guidance when you first start with Umbraco - but also there every step of the way, for launch, maintenance, or automatic upgrades. And if you need, you can also top up the support available to you with dedicated email support, Architectural Advisement, and Enterprise SLA options.
Do you have any questions? When you're working on Cloud, we're always available to you through chat or ticket support.
Get started with Umbraco Cloud
Want to get an Umbraco experience beyond compare? Building, hosting, and maintaining your digital projects will never be easier than when you're working on Umbraco Cloud, the best possible home for Umbraco.
In just a few steps, your Umbraco project will be up and running, with:
✅ Intuitive content management and marketing features
✅ Flexibility, customization, and rich integration and extensibility possibilities
✅ Clean code and strong performance on a secure, scalable open-source platform
And with Umbraco Cloud, you'll also boost your performance, get the best experience, and save tons of time thanks to:
✅ Solid, secure hosting on Microsoft Azure
✅ Cloning, deploying, and transferring content between multiple environments
✅ Cloning and reusing project components, allowing you to roll out pages in no time
✅ One-click user and project management
✅ Automatic security and bug updates
✅ Configurable security features, including free TLS certificates