If you have never been to Codegarden before, this is the perfect place to start learning about why this is THE Umbraco event not to miss out on in 2018.
If you've been to Codegarden before, you kinda know what to expect, including expecting the unexpected 😉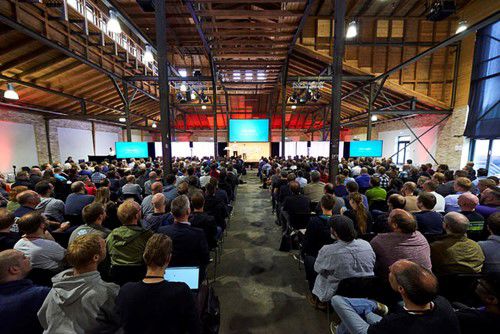 This doesn't mean there's no "news" - of course there is! And as soon as we're able to spill the beans on these new initiatives, speakers, talks etc., we will of course spill them all over the place for you to slip in. Plus, we have a few magic beans hidden in this blog post as well…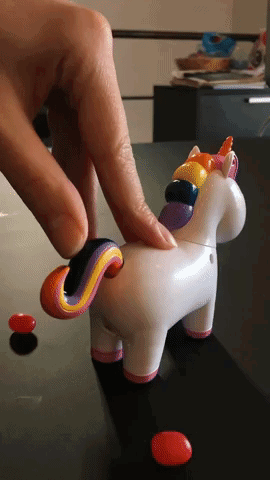 Whatever Codegarden-knowledge level you're at, in the following we've put together a brief overview of what you can expect from Codegarden 2018… just in time for you to take advantage of the friendly discount on the tickets 😉:

What is Codegarden?
"A conference like no other!"
"Great atmosphere and a lot of high quality sessions"
"It is the event to attend if you want to get the full Umbraco experience in terms of community, developing with Umbraco and what is the future of Umbraco. If you're serious about Umbraco you must attend to this single event. No doubt."
"It was my first CG. I now know what Umbraco "is" and know what a community really is :)"


The above is some feedback from last year's Codegarden attendees. And of course that doesn't give you any hardcore facts (we'll get to that in a second 😉) but they are very good points to keep in mind as you keep reading, as we completely agree; Codegarden is like no other and very important to attend if Umbraco is part of your business: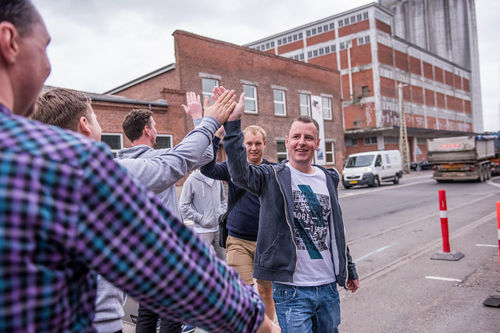 The Codegarden Facts
Codegarden is the name of the biggest Umbraco Conference in the world. "Biggest" in many ways: It is the biggest gathering of the Umbraco Community - in 2017, 600 people from around the world showed up (psssst...we're expecting more in 2018) ! 

Codegarden is also the conference where you'll hear the biggest upcoming news about Umbraco and the industry in general - directly from the people who are working on it!
Codegarden is also the only Umbraco festival/conference hosted by Umbraco HQ.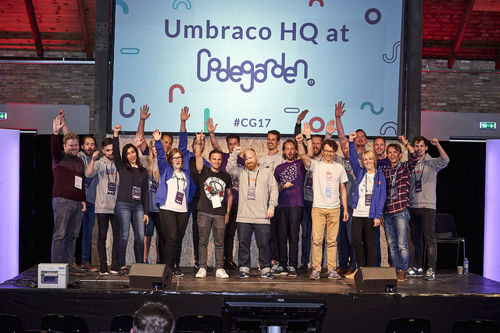 2018 will be the 13th annual Codegarden and will take place on the 23rd-25th of May in Odense, Denmark - Umbraco HQ's home turf.
Like previous years, Codegarden is a festival packed with everything Umbraco:
Inspirational sessions by industry leaders, talented community superstars and core developers from Umbraco HQ.
Hands-on workshops to teach you how to do things better in Umbraco.
In-depth code demonstrations.
Interesting case studies; see how and why others have had success with Umbraco.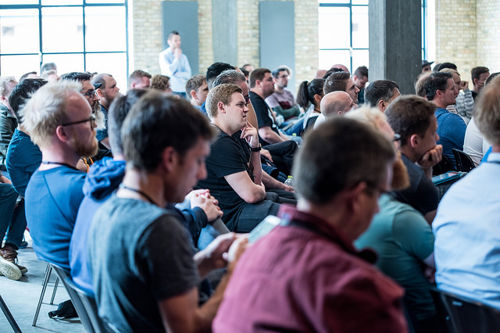 Umbraco sneak-peeks; be the first to know what's coming.
Acclaimed keynote speakers.
And - of course - socialising with hundreds of the world's friendliest community including all of Umbraco HQ.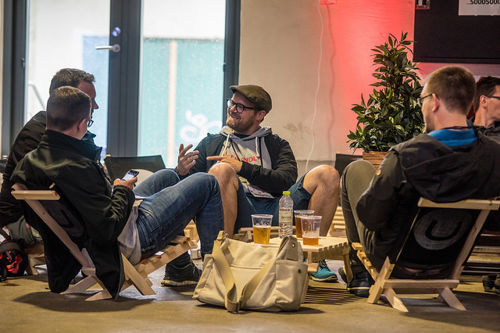 Should you attend?
If you use Umbraco as part of your everyday job, if you run a business where Umbraco is a big part of you being able to do what you do - then absolutely, yes!
Codegarden is the perfect place for both hardcore, experienced Umbracians as well as newbies. Every year there's always something new to learn, new people to meet and exciting (perhaps also slightly crazy) memories to be made.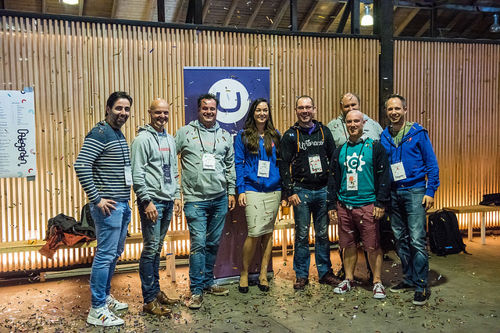 And the greatest thing about Codegarden - there's ONE thing on everyone's mind and lips; Umbraco. This makes it the perfect place for you to share your experience, your thoughts and your ideas with anyone you sit or stand next to during the three day conference.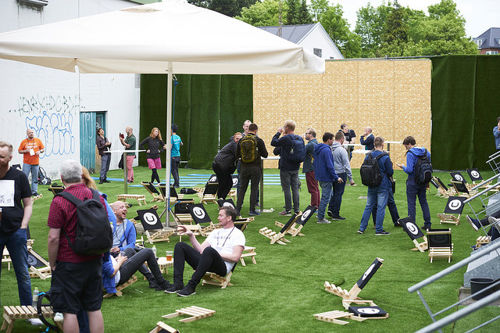 Where to find information about Codegarden 2018
The Codegarden 2018 website is already up and running. Here you'll be able to find information about the different sessions, speakers, workshops, Umbraco Awards, program, special hotel deals and of course, buy your tickets (buy now and save €75 per ticket!).
We'll also make sure to keep you posted about all the exciting Codegarden news here on the Umbraco blog as well as on our Codegarden Twitter and Facebook pages.
We can reveal that VERY soon we'll be announcing speakers, workshops and an exclusive Masterclass - so stay tuned for a lot, lot more!
So... what's new? 😃
I promised to spill some "magic beans", remember? 🦄
Well, this is what I've been allowed to share so far:
A new venue! Well, the same venue (DOKK5000) but with a very useful extension - and a new flow. We've listened to the feedback given to us by the awesome 2017 attendees and have extended the venue, added more seating areas, a separate place for food and opened up for new spaces with new functions…


New spaces? Yes, as we need room for new initiatives. Think a smaller stage, think shorter talks, think you presenting an idea, a package, a topic that's not part of the overall Codegarden theme or schedule. Intrigued? We'll tell you more... soon 😉


A new Codegarden identity. Yep, we have a new design every year, but this year - WOW 😍 We've hired an extremely talented designer, Claus, who's come up with something that stands out. It's bold, it's graphical and oh my, it's beautiful on a t-shirt!


Until the 6th of March (yes, that's very soon!) - you have the chance to influence the Codegarden 2018 program. You are able to suggest either a Speaker or a Topic. This truly is a unique chance to make sure Codegarden 2018 is relevant to you.


New categories to The Umbraco Awards 2018 🏆 This brings the total up to 10 categories, giving you an even higher chance of winning! But we need you to submit your work for us to see first - learn more about the Umbraco Awards on the Codegarden 2018 website.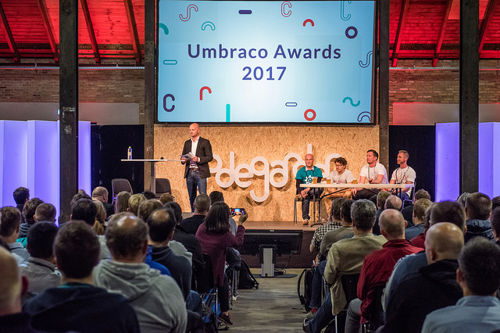 Finally, we're bringing back some appraised Codegarden speakers… and I can reveal that Niels has already started the creative Umbraco Bingo factory - as always, this shenanigan will be one that sticks to your brain for years to come...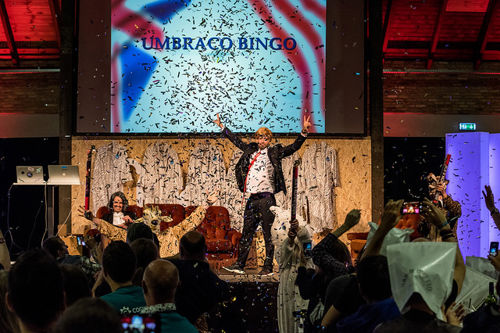 "I've never been before…"
If after reading this you're still a bit concerned, unsure, confused, overwhelmed because you've never been to Codegarden before, then don't worry - that's only natural. You might be thinking "is it worth it?", worth the time, travel, money and will I even enjoy myself as a newbie? 🤔
Yes, it's worth it. Yes, you will definitely enjoy yourself 😄
But don't just take our word for it. After Codegarden 2017 I interviewed 7 brave Codegarden newbies to hear about their first-timer experience of Codegarden. Their honest stories might help give you that final push…
See you in May? 😃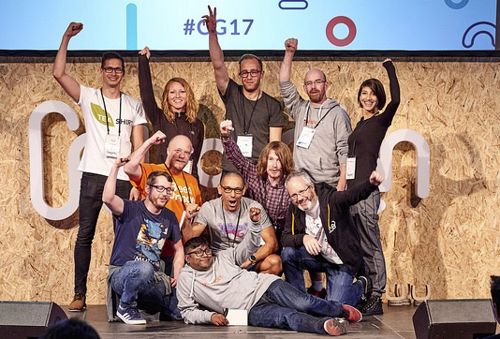 We sure hope so!
As an initiative, we're currently offering a discount on the CG18 tickets. And as you probably know, booking things like flights, transportation and hotels early also means saving a significant amount of money.

Get your Codegarden tickets now for just: €700 €625

Yep, that's the small price for all three conference days, including lunch, dinner, snacks and all the coffee you can drink. Not to mention the social/networking/friend-making events happening outside the official program!
So plan ahead today, save buckets of money and most importantly, join us in the excitement and start counting the days till Codegarden 2018! 😃
Wooop! Secure your CG18 tickets now >>
See you soon for the biggest Umbraco extravaganza of 2018!! 😃 🎉