What is Codegarden? 
Codegarden is an exclusive, one-of-a-kind experience. It's the biggest Umbraco conference in the world, and also the only Umbraco conference that's organized by Umbraco HQ (the company behind Umbraco). 
Last year, more than 700 friendly faces from all around the world showed up and joined the insightful sessions led by over 37 phenomenal keynote speakers, Umbraco community stars as well as Umbraco HQ members. And we're expecting even more to join us at Codegarden 2020 😉 We're thrilled about this. And we guess you are too! 
Get a taste of what went down during Codegarden 2019 🎉
​
At Codegarden, you'll be updated on everything Umbraco - you'll get to know all the breaking news about Umbraco and the industry in general, directly from the people who are working on it 😮 And you'll upgrade your skills while having a blast with the coolest crowd. 
Speakers are already ticking in, and we have some great names on the speaker list already! Take a peek at the speaker line-up.
When, where and what 🤔
Codegarden 2020 will take place on the 📅 27th-29th of May, in our home city 📍 Odense, Denmark at DOKK 5000.
A friendly tip for your planning: registration starts at 08.00 CEST on the 27th of May and the conference ends at 15.00 CEST on the 29th of May. Odense is approx. 1.5 hours train ride from Copenhagen Airport (trains are quite frequent 😉). 
2020 is also Codegarden's 15th birthday 🎂 You know what that means. Expect loooots of surprises 🎉 And as always, expect the unexpected. 
But we'll share a few things that you should expect: 
👉 Updates from Umbraco HQ. Be the first to know what we have in store for the future; .NET Core, Heartcore, Umbraco CMS etc.


👉 Inspirational sessions with acclaimed industry leaders & top-notch speakers. Get ready to be inspired by industry superstars! (Spoiler alert: Scott Hanselman from Microsoft is gonna be there!)


👉 Sessions about Umbraco case studies. Expert Umbracians will provide you with implementation examples and in-depth code demonstrations from successful sites - so that you can get inspired for your next Umbraco project.


👉 See the Umbraco Awards 2020 🏆 The best of the best Umbraco solutions will be competing against each other. Who's going to win?


👉 Give a big round of applause when Umbraco MVPs (- or Most Valued People) are being announced 👏 They're awarded for their extraordinary contribution to the Umbraco Community.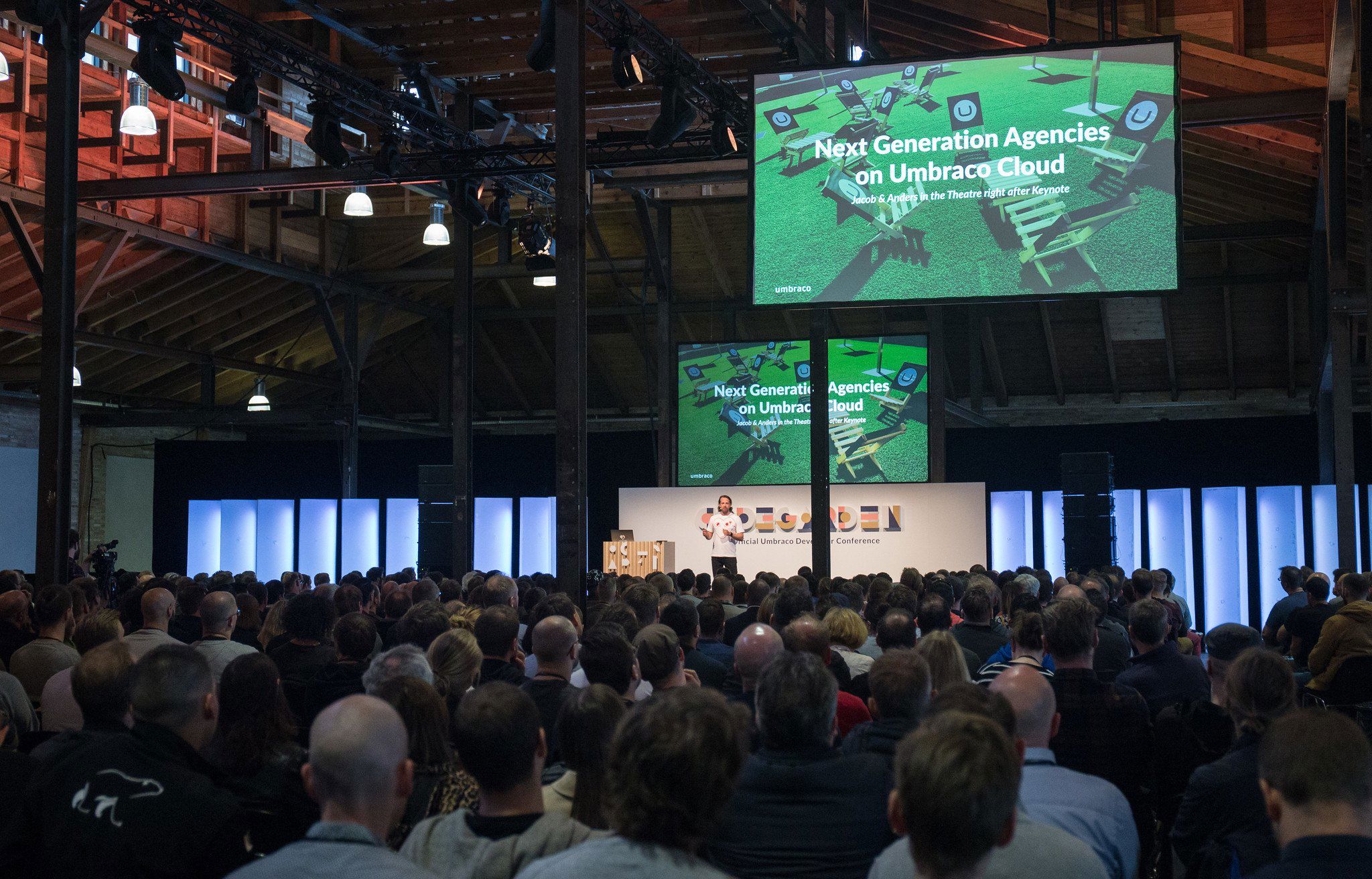 You get it now. So much to see and learn at Codegarden 2020. But there's more! Because Codegarden is also about having lots of fun and sharing knowledge with peers from all around the world. Some even create friendships for life. 
Pre-parteyyy
🥳
Codegarden 2020 officially starts on May 27th. Unofficially, it starts on May 26th in the afternoon. Yes, really. You'll have the chance to join the popular pre-party at Umbraco HQ, where you'll get to catch up with familiar friendly faces and mingle with new ones. 
Bingo! 
Talking about fun, at Codegarden 2020, you'll get to experience the infamous Bingo. Beware - this is not your typical Bingo. This is the Umbraco legendary Bingo! People keep talking about it, yet every year is a true surprise. Definitely something to look forward to 😍 - which is also a reminder that when the official speaker sessions ends, stick around because a lot of fun awaits in the evenings of Codegarden!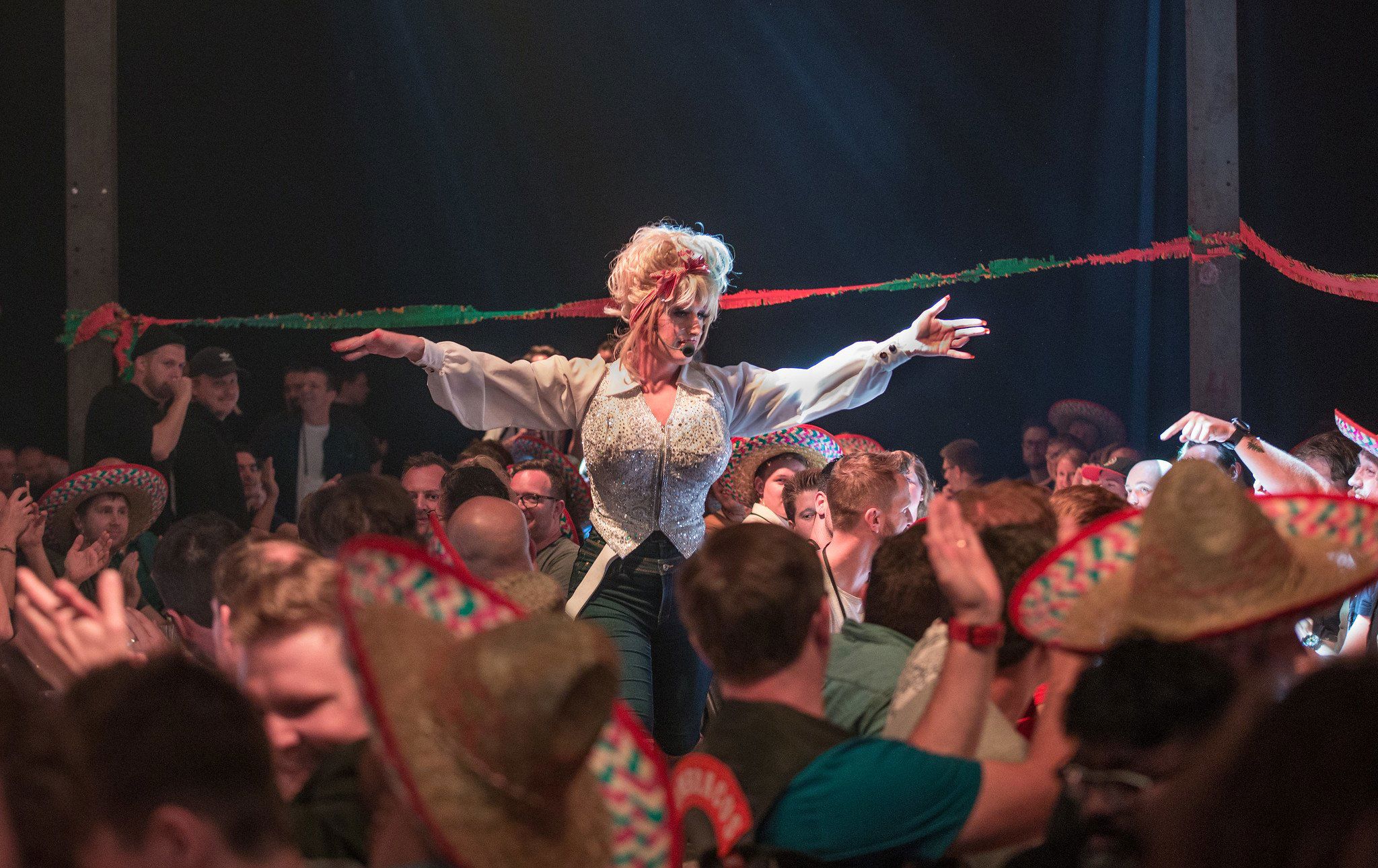 Should you join? 
You should definitely join if Umbraco is a part of your everyday job. Because you love working with it and want to be updated on everything new. Because you want to be on top of your skills and gain valuable knowledge.
Who should join?
Codegarden is literally for everyone; for newbies and experienced Umbracians, developers and business owners, project managers and marketeers...well, anyone really! You'll find a plethora of valuable sessions to join no matter your occupation.
And, if you are a first-timer, we promise to take good care of you 💗 Last year we had a whole session for first-timers - check out the recording here 😃 
Oh, and don't forget that Codegarden is a great setting to network with amazing people and make new friends from all around the globe. They could be your future business-partner - who knows 🤷
Do you want to read more about Codegarden 2020? Visit the official website and stay updated!
And if you want to convince your boss to get you a Codegarden ticket but can't find the right arguments - no worries, we've gathered 8 of the very best arguments for you to use right here.
Sooo...see you in May? 😃
We'd really love to have you join us at Codegarden 2020. Remember that you can now buy your Codegarden ticket for the amazing early bird price of
€750
€600( pssst... the price goes up on the 21st of February - so better hurry!)
And yes, that's the small price for all three days of the glorious conference, including lunch, dinner, and all the coffee you can drink to keep you fueled and energized. 
What are you waiting for? Buy your ticket now!