There are only 11 days left to Codegarden! We know that some of you wanted a bit of a guide to what you just can't miss out on, so we've created one for you! 
This is a short rundown of the three days of Codegarden + the day before, but there's so much more for you to experience than what we have included here, so don't forget to check out the program.
Whether you're a newcomer, a Codegarden-pro, got your tickets months ago, or are still thinking about it, there's something that you can look forward to! And for those of you who've been to Codegarden several times before, there's also a bunch of new stuff that you can look forward to this year 👀
Codegarden is about learning, but also about networking, so invite your colleagues to come along! There are still tickets for sale 🎟️ 
We also have tickets for the online experience, but these will only give you access to a limited version of the program if you want to experience the full thing you have to be there in person.

So, let's take a look at what you can look forward to at Codegarden if you're in for the full experience  👀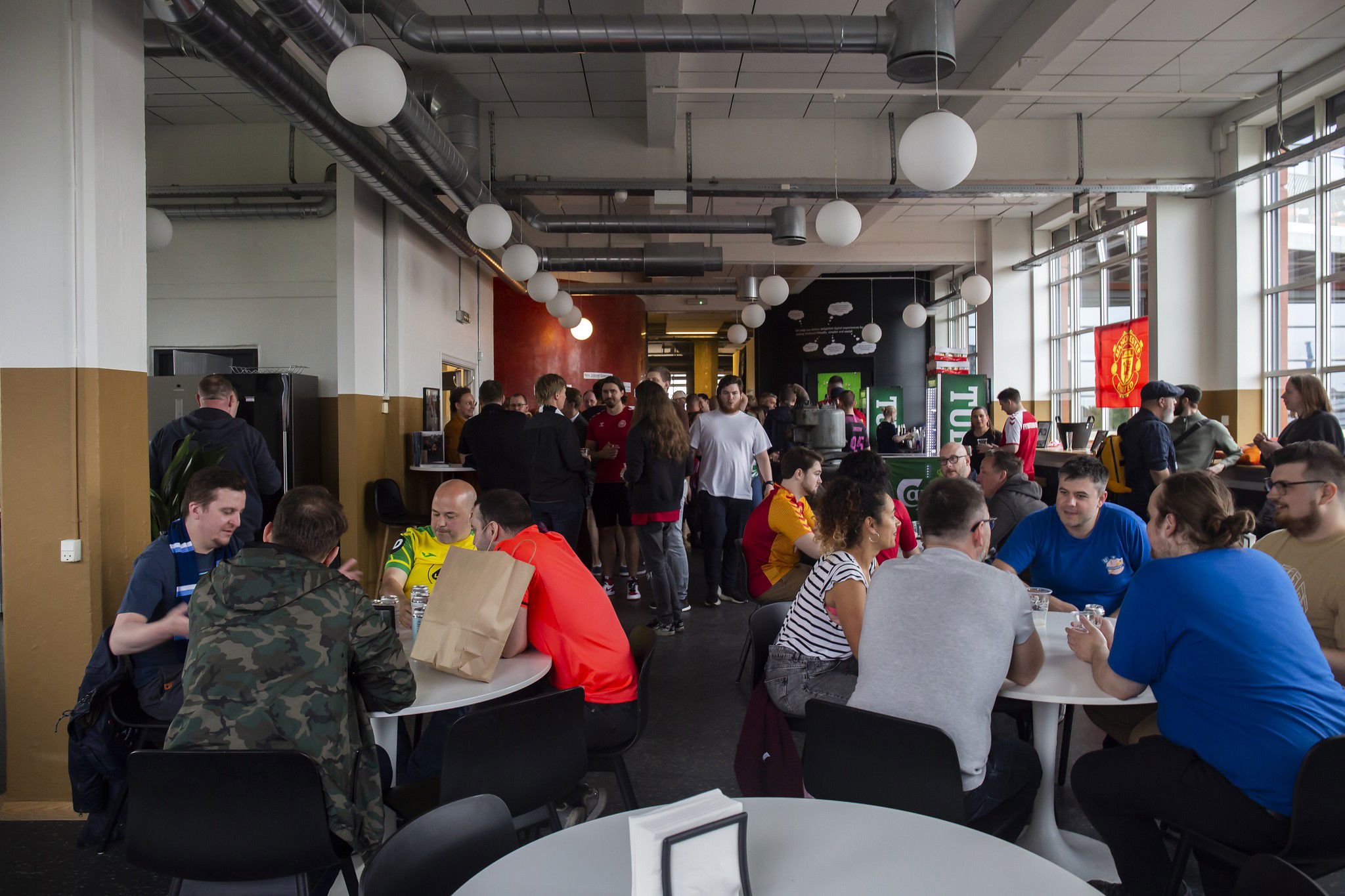 The day before - Tuesday, June 13th
Codegarden may officially not start until Wednesday, but there's plenty for you to do the day before! Everything on this day is also included in your ticket, no extra price! This is also the day for the Business Summit, which you need a special invite for. 


Pre-party with us before Codegarden
The day before Codegarden you're invited to the pre-party at Umbraco HQ! This is your chance to meet some of the other attendees at Codegarden before everything starts. We'll make sure that there's a bar with plenty of refreshments.
The theme for the pre-party is Hawaii so make sure to bring your best Hawaiian shirt, lei (the flower wreath), or anything else that might be appropriate for the theme 🌺 You can read more about the pre-party here. 

Drink pull request
The pre-party is of course open source, and what can you contribute to a party? Drinks of course! 🍹
If you want to share any of your favorite local drink you can send it to Umbraco HQ or bring it in your suitcase.
The address you can send the drinks to and where the pre-party will take place is:
Umbraco A/S
Buchwaldsgade 35, 2nd floor
5000 Odense
Denmark
We look forward to seeing you there!
Social bike ride and Padel
We know you're looking forward to all of the talks at Codegarden, but there are also plenty of social activities for you to take part!
You can join the social bike ride and see a bit of the local area. The bike ride will be around 45 - 50 km an takes place on Tuesday, June 13th, from 7.30 - 9:30 CEST🚲
You can also participate in the Padel tournament 🎾 It doesn't matter if you're a professional or if you've never tried it before, everyone's welcome. It takes place on Tuesday, June 13, 8:00 - 9:30 CEST.
Read more about the social activities or sign up for one or more of them here!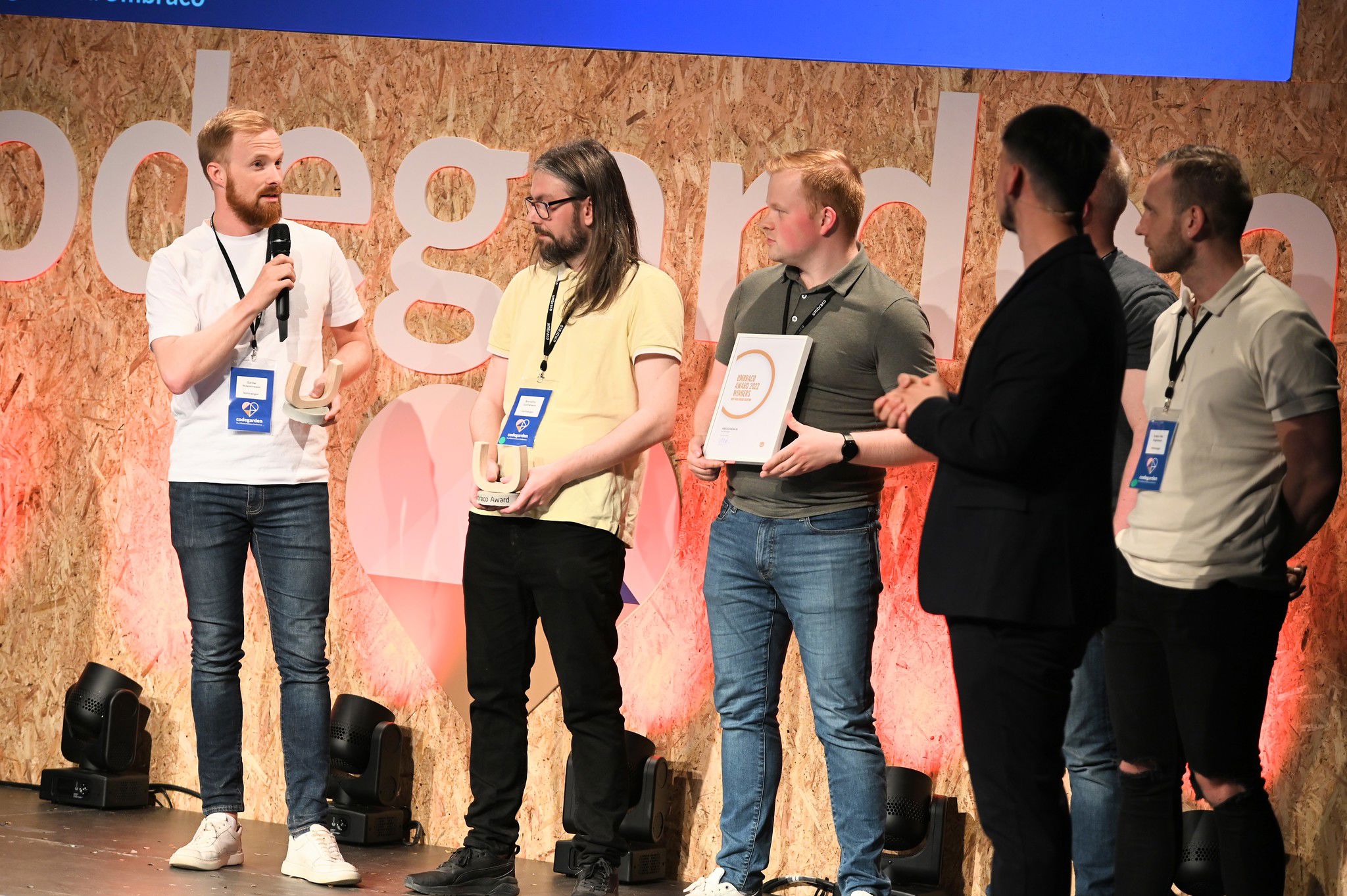 Day 1 - Wednesday, June 14th
The day when everything starts! On this day you can look forward to 20 talks, including keynotes, Umbraco Awards, and much more!


Go for a run with CG Runners
Before the conference starts, grab your running shoes and join us for a run with CG runners 🏃The route is secret for now, but we guarantee that you will get to experience the beautiful surroundings of Odense.
You can join CG Runners in front of the Plaza Hotel, Østre Stationsvej 24, 5000 on Wednesday, June 14th, and Thursday, June 15th, from 7:00 - 7:30 CEST.
Are you a newcomer? Check out the uBuddy program
The uBuddy program is for all newcomers and anyone else who might feel more comfortable with being part of a group and having someone who can introduce them to Codegarden.
You will get matched up with a uBuddy(a friendly and experienced volunteer) and a group of other attendees who you can explore Codegarden with.
All you have to do to take part in the uBuddy program is show up at the Codegarden venue at 8.30 on Wednesday the 14th.
Do you want to show people around and make sure they have the best Codegarden ever? Then you should sign up to be a uBuddy on the Codegarden website.
Take a look around the social space
The social space is where the keynotes and Umbraco Awards take place, but when there are no speakers on stage, it transforms into a place for you to relax and socialize.
The social space will include a silent space, Cloud Corner, Partner Paradise, an outside area where you can socialize or play some garden games, and a corner where you can satisfy your sweet tooth 🍭
Talks you don't want to miss on day 1
Umbraco Keynote - Kim Sneum Madsen, CEO, Filip Bruun Bech-Larsen, CTO, Emma Burstow, Director of Developer Relations.
Right after the official welcome and opening of Codegarden, the Umbraco Keynote takes place. This is your chance to learn about the latest and greatest news from Umbraco.
It's also during the Umbraco Keynote that we'll reveal this year's new and renewed MVPs.
 
Migrating from HTTPHandlers and Modules to Middleware - Poornima Nayar, Freelance .NET Developer, Microsoft MVP, Umbraco MVP
In this talk, Poornima will introduce you to the concept of middleware. She'll also discuss some of the latest middleware introduced with .NET 7, all from a Umbraco perspective.


Umbraco anno MMXXIII - Bjarke Berg, Head of CMS at Umbraco
This talk will cover the cool features introduced or unlocked by updated dependencies since the last time we talked. It will also briefly look into the features of Umbraco 12 and some of the changes required for you to start working with the new backoffice in Umbraco 14.
Dinner, drinks and networking
On Wednesday evening there will be served dinner, so you don't have to worry about finding somewhere to eat. There will also be drinks and plenty of time to network with the other Codegarden attendees 🍹 
Umbraco Awards
Umbraco Awards is our chance to honor some of the best packages and solutions that have been created. This is your chance to see what others have created and gather tons of inspiration from the many different winners! 
The nominees have already been announced, but you have to wait until Codegarden to find out who will win!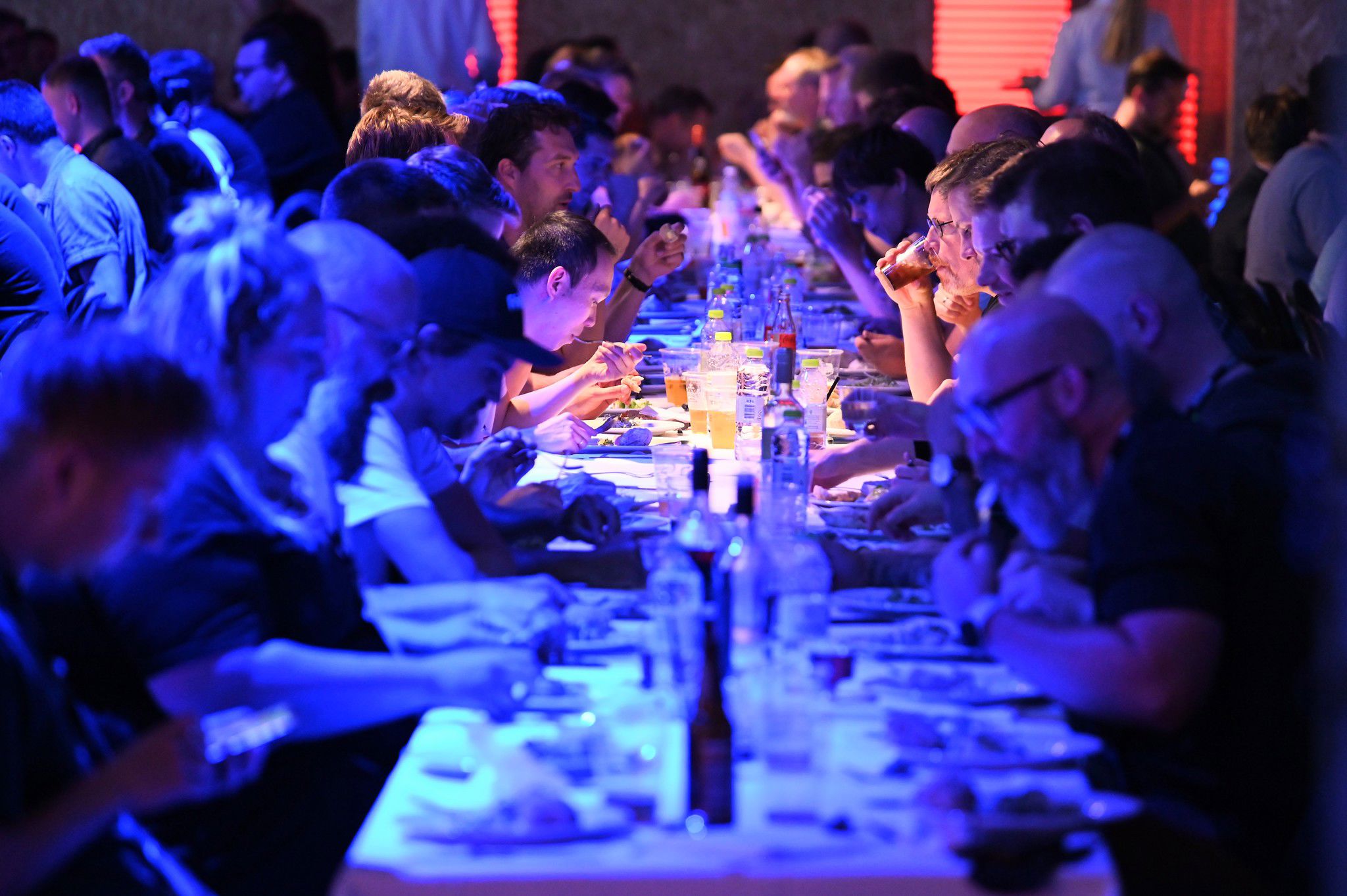 Day 2 - Thursday, June 15th
On Thursday during Codegarden you can look forward to no less than 19 different talks! And don't forget that there's also the special evening program 👀


Stretch your body with a yoga session
Stretch your body and get the blood flow going with a yoga session, so you're ready for another full day of Codegarden 🧘We'll provide you with mats and don't worry if you forgot to pack your yoga pants, the class will be adapted so you can join in normal clothes.
The yoga session takes place on June 15th from 07.30-08.00 in the social space at DOK5000.
Talks you don't want to miss on day 2
Code Red: convincing your boss to focus on code quality - Adam Tornhill, CTO at Empear
In this talk, Adam covers how to translate code quality metrics to business metrics, to expose the value of code quality.


Adding e-commerce to an Umbraco site - Matt Brailsford, Commerce Technical Team Lead at Umbraco
In this talk, you'll get real-world examples of how quick and simple it is to add e-commerce functionality to an existing site using Umbraco's new commerce add-on.


DXP Update: Umbraco As An Extensible Platform - Bolette Kern, Product Owner, DXP Team, at Umbraco, and Andy Butland, Head of DXP, D-Team, at Umbraco
In this talk you'll get an update on some of the initiatives we've worked on, touching on APIs, integrations, licensing, the Umbraco marketplace, and how we can further improve the experience of extending and composing Umbraco within DXP solutions.
Thursday dinner
Thursday is the dinner party taking place. We can't reveal too much about the dinner party, other than there will be food and a wide variety of entertainment. The rest you have to be there to experience 😉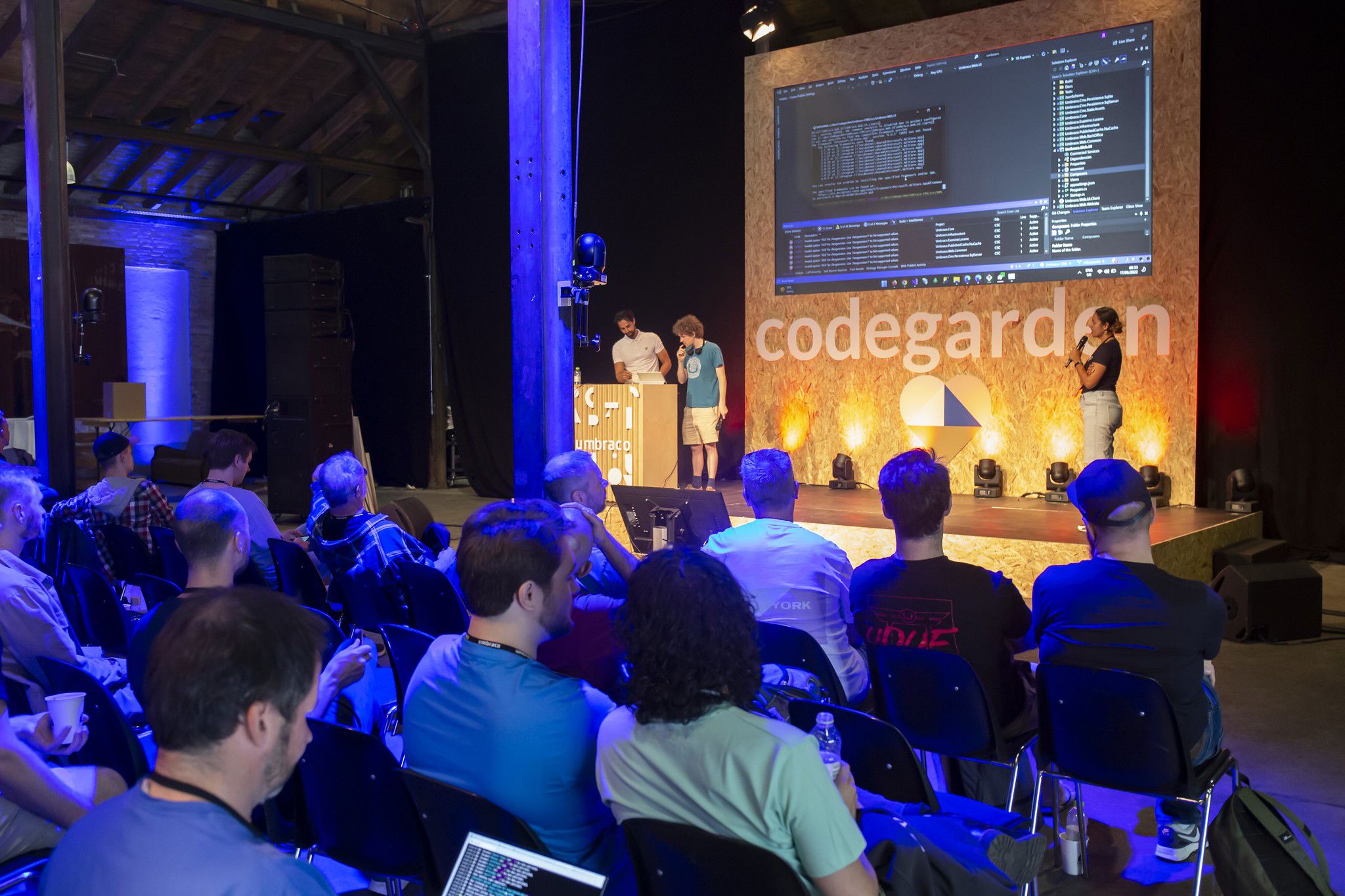 Day 3 - Friday, June 16th
This year we've completely revamped the program for Friday, so you might want to save your energy so you're ready to participate in it all. Besides the activities that you can read more about below, you can look forward to 7 amazing talks to round off your Codegarden 🤩


Ignite your passion for problem-solving with the Drop-in Hackathon!
The Core Collaborators team invites you to join "bugfix bingo" - better known as the Drop-in Hackathon! This is your chance to get your contributing game on and make a meaningful impact on Umbraco.
Whether you're writing actual code, pairing with a buddy, or reviewing someone else's pull request, you'll definitely learn something new. Your hosts Sebastiaan and Michael will take you through the contribution process and get you all set up. 
Learn how to use Docker with Umbraco at the Workshop
The Umbraco and Docker workshop will start from a blank slate onto which you will create and host an Umbraco application in Docker, complete with database, shared media libraries, separate content editing, and content delivery nodes.
The workshop will also touch on the other sorts of uses for docker, using a new feature on the latest version of the CMS: Headless API for Umbraco CMS!
The level for this workshop is intermediate for Umbraco development but you don't need any Docker experience. 
You can sign up for the workshop here.
Talks you don't want to miss on day 3
The perils of visibility or why our technology can be creepy - Irina Shklovski Professor of Communication and Computing at the University of Copenhagen
In this talk, Irina will discuss why technology can feel creepy and why it may be more useful to think in terms of visibility rather than privacy when trying to create less creepy technologies.


Block Grid - deep dive - Kenn Jacobsen, CMS Developer at Umbraco
This talk will explore the new Block Grid in detail. It will focus in part on configuration, back-office extension/customization, and output rendering.


MACH ado about the future - Technical Director at Luminary Digital
Microservices, APIs, Cloud-native, and Headless are all allied to beat the Frankenstack. What does this mean for Umbraco and the future of Traditional CMS/DXP? Want to find out? Then you need to join this session.
And that is your rundown for Codegarden 2023, but remember, these are just a few of the things that you can look forward to! If you want to experience it all you have to join us, so if you haven't gotten your ticket yet, now's the time! There's only 11 days left until Codegarden is here! 
Get your Codegarden ticket here