Have you ever wondered what would happen if you could only access your website without sight?
Would you be able to know what's in the photos used on the frontpage? Would you find your way to the information that you're looking for or the form you need to fill out?
In short, would you find that your website is accessible?
Becoming truly digital in the services and information the public sector provides is a big milestone, After all, it's what major trends in the sector are driving towards right now.
But you can't get to the finish line of digital transformation if, in the process of making your services more efficient and information readily available, you will leave several citizen groups behind. Especially not in the public sector, aiming to serve all.
Quite the opposite - in the era of pandemics and shutdowns, it's important that everyone can access your website, no matter their abilities.
And while it would be great to take care of it with a wave of a magic wand, it will take some work. But it will be easier with the right content management system sidekick by your side.
So let's take a look at website accessibility, why it is important - and what you can do to make your website truly accessible!
What is web accessibility?
Let's start with the actual definition. Web accessibility is in place to ensure that websites and software are developed in a way where people with disabilities - whether visual, auditory, cognitive, neurological, or physical - are not prevented from using them.
There are four core principles that make up the foundation of web accessibility. Website, tech, tools, or content should be: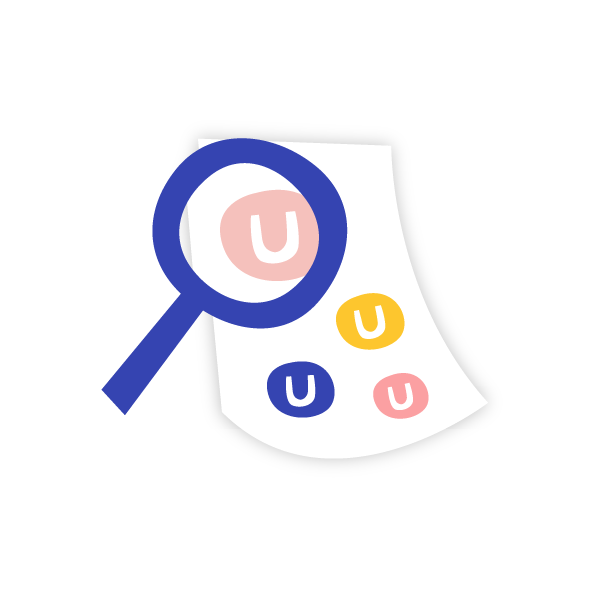 Perceivable: Users should be able to perceive the content or elements. This means that if they can't use their sight, the content must be available to other senses such as hearing.
Operable: Users should be able to operate the interface of the website or software and its elements, such as clicking on buttons. This means using senses besides sight should be possible - operating the interface with voice commands, for example.
Understandable: Both the content, and the interface and how to operate it should be clearly understandable to the users.
Robust: This means that the content should work well with an array of tech and tools, which is for example important for users who need assistive devices.
Simply put: using tech and tools that allow everyone good access to information and services is key. In fact, it's so important that there is legislation in place that codifies web accessibility standards.
What does the current web accessibility legislation say?
The Americans with Disabilities Act (ADA) which became law in 1990 bans discrimination against people who have disabilities, ensuring equal rights and opportunities. This is in effect in all areas of public life, from employment and education to transportation.
Among other things, the ADA also covers web content. Recently, the Department of Justice released their guidance on how web accessibility fits within the ADA and shared standards you can follow to ensure you comply with the law.

If you want to check off all requirements and cover your bases, following Web Content Accessibility Guidelines (WCAG) means you'll be putting your best foot forward. It will help you make sure you are adhering to all four principles of web accessibility. In practice, that includes taking care of tasks like:
Providing ALT text for images
Using captions for videos
Legible font and appropriate headers
Creating an intuitive navigation and search function
Allowing for inputs that are not a keyboard
Making sure your content will be compatible with the tools people are using, both now and in the future
But be careful; web accessibility standards are almost like an organism - always evolving. It's best that you always keep an eye on what the current version of the guidelines says. For example, a draft of WCAG 2.2 is expected to be ready by September 2022.
Why is web accessibility important?
Let's take a look at five reasons why focus on making your websites as accessible as possible:
1. Because it's an issue relevant to so many people! According to the World Health Organization (WHO), 15% of all people around the globe live with some type of disability.
But the benefits of accessible websites and content extend to billions of others: older people who may have reduced vision and hearing abilities, those trying to read an article on their tablet while sunbathing, or those who have forgotten their headphones at home and want to watch a video during their commute.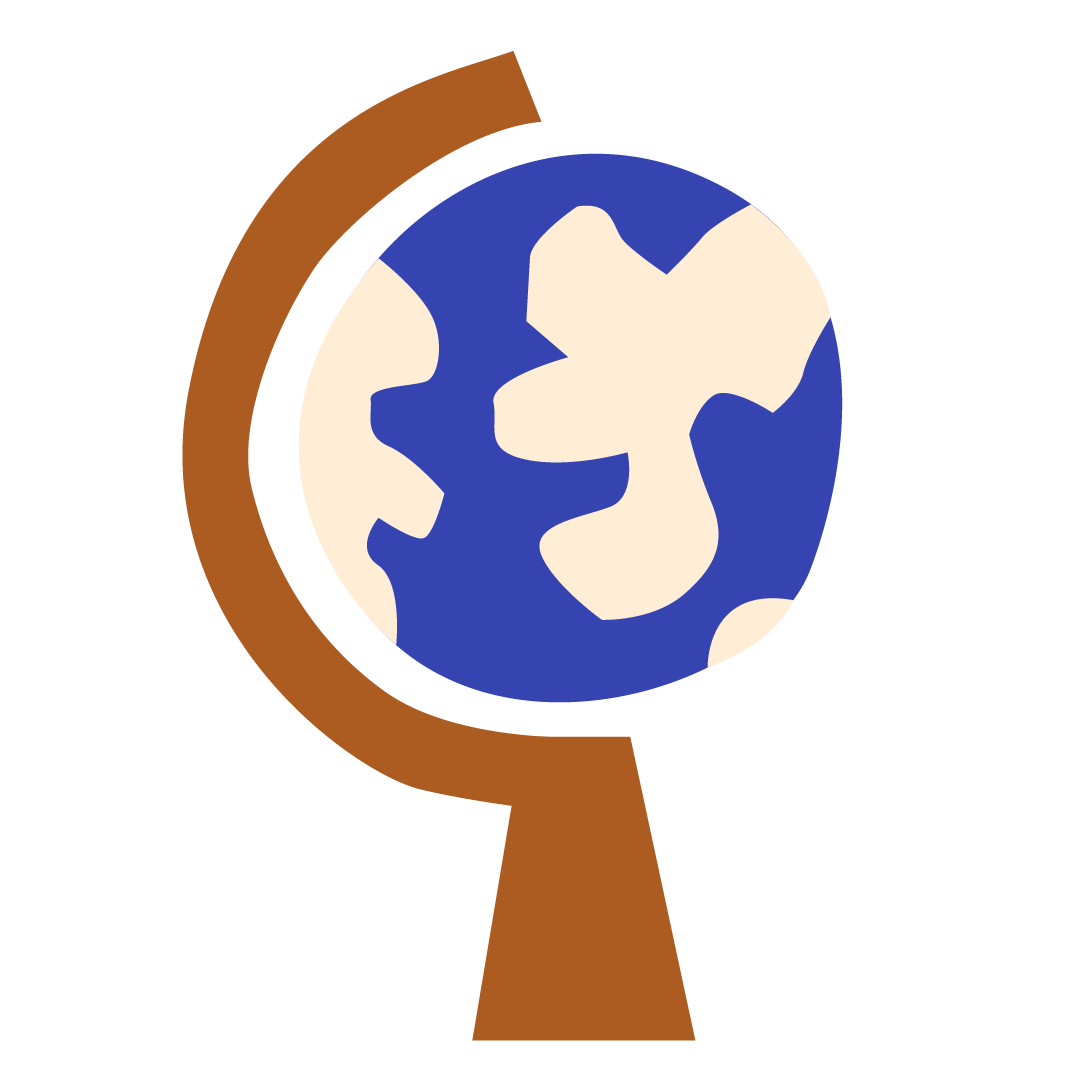 Think about it. If we only took a headcount among people who wear glasses - how many of you have left the house without them at some point?
2. Let's step away from government and public sector institutions for a moment. When it comes to private businesses, adhering to best web accessibility practices is, well, good business. The more people can access their websites, interact with their content, and have an overall good user experience, the more likely they are to generate revenue from these interactions.
3. But what about public sector organizations, then? In your case, making sure your website is widely accessible is part of your mission to serve all citizens that have a need for you. In many situations, it is simply crucial that everyone can get access to critical information and services.
4. If you've skipped over the previous section, here's the gist of it: making sure your web content is not closed off for specific groups of people is the law!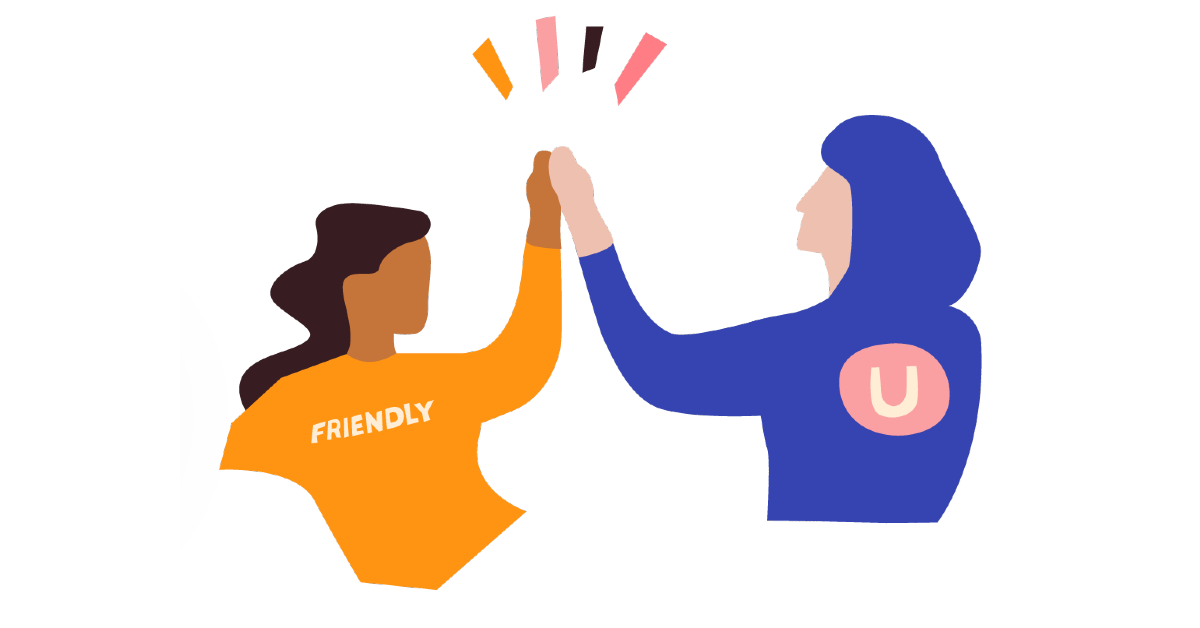 5. Hard numbers, legislation, or business goals aside… The best reason to devote your attention to web accessibility?
It's just the right and friendly thing to do.
So why don't you use The Friendly CMS to help you? 
How can Umbraco help you comply with web accessibility standards?
With Umbraco, there are two things you can count on. You can build a website that fits your specific needs to the letter - and it can be WCAG compliant, all the way from content to the colors that you're using in the background.
In many cases, making sure your website is accessible is all about the little things - and we all know they can be easily forgotten. A missing ALT text on a picture here, an incorrectly chosen header type there. But these little things have a big impact on the accessibility of your website - and with Umbraco's customizable back end, your developers can make sure they are never overlooked by setting custom requirements and making them a part of editors' workflow.
With this flexibility, you'll never be locked in. So when legislation or accessibility standards change or evolve, your website will be able to adapt alongside it.

"We had an ADA-standards audit and there were many things we would have to fix. Part of the plan was going to Umbraco and configuring the back end to force users to fill out the correct information, for example putting in the ALT text for images. Umbraco helped us in a very positive way to fix the accessibility issues we had."
But while in the public sector, the focus is on the citizens, having equal access is crucial for everyone - including your team. That's why we have The Accessibility Team, an amazing community team working on making our own back end compliant with WCAG standards so developers with disabilities can work with Umbraco.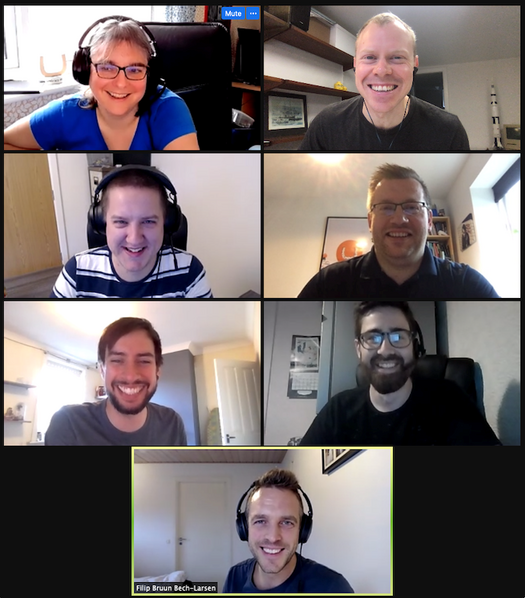 "We paid for a third-party comprehensive assessment of our website on how we meet the ADA accessibility standards. Without proactive changes towards ADA compliance, our website scored very high. It is because of the backoffice environment where we already require descriptions and titles for documents and images."
But what about the other meaning of accessibility?
Making sure that technology is your accessibility compliance partner is important - but it's not the end of your journey if all your technical requirements are properly in place.
According to Deloitte's government trends for 2022, the recent pandemic years not only meant a sped-up shift toward the digital in the public sector but also showed the dark side of digital transformation: the digital divide between different social groups.
For older people or people who are less tech-savvy, those from a disadvantaged background, or those living in areas with insufficient internet infrastructure, the move of healthcare or education services online did not mean improved efficiency or decreased risk of infection. It meant they were excluded - struggling to carry on with their classes, struggling to submit crucial forms or make appointments.
Deloitte's research shows that governments are aiming to bridge this digital divide. How? By building a "digital access for all" landscape that can help connect more people to the digital sphere, making the interface of their services more easily navigable, and ensuring their sites can handle increased traffic.
In short, the prevalent trend aims to make sure that no one is shut out, and that as many people as possible have access to services and a chance to interact with the institutions and send in their feedback.
How can your website help with this trend?
We have to be realistic here - most public sector institutions don't have the budget to facilitate better Internet coverage for a city, or sponsor citizens with smartphones or tablets.
But, as mentioned above, it's the little things that can help, too.
Here are a few tips on what you can do for the best user experience of your digital services - and how Umbraco can help!
Make a user-friendly interface that is easy to navigate for everyone
Finding the information that you need on your hospital's or local government's website should not be full of barriers, no matter if you spend hours online or if you are only a sporadic computer user. The navigation should be clean, the search function should return relevant results, and everything down to the size of the font and color of the background should make your citizens' lives easier.
If you build your website on Umbraco, you get complete control over the structure and design of your website, so your developers can check every requirement off your accessibility list.
But if your footing isn't exactly sure in this area, you can always get the help of an agency that is well-versed in public sector solutions. For example, you can check out Umbraco Gold Partners in the U.S. who have experience in this field!
Have a strong, solid infrastructure
For almost any public sector institution, there are arguably some periods that result in busier-than-usual traffic to their websites, whether it's filing your taxes or checking your university grades during the exam period. Some of these times might be stressful for your users, and it does not help if the website they're trying to reach is unavailable.
That's why it's great to build your site with a CMS that will withstand extra streams of users. For example, if you're working on Umbraco Cloud, all projects are hosted on Microsoft Azure, which will give your site a truly solid foundation.
Provide multilingual content
No matter how comfortable you may be with another language, even one as major as English, when it comes to information or guidelines for crucial services, people who primarily speak minority languages might feel more secure when they receive the information in their mother tongue.
While translating your entire page into a different language (or more) might seem like a big undertaking, it won't be with Umbraco's easy multilingual editing. You can work on the same content in two languages side by side and preview to check if everything looks alright in every language.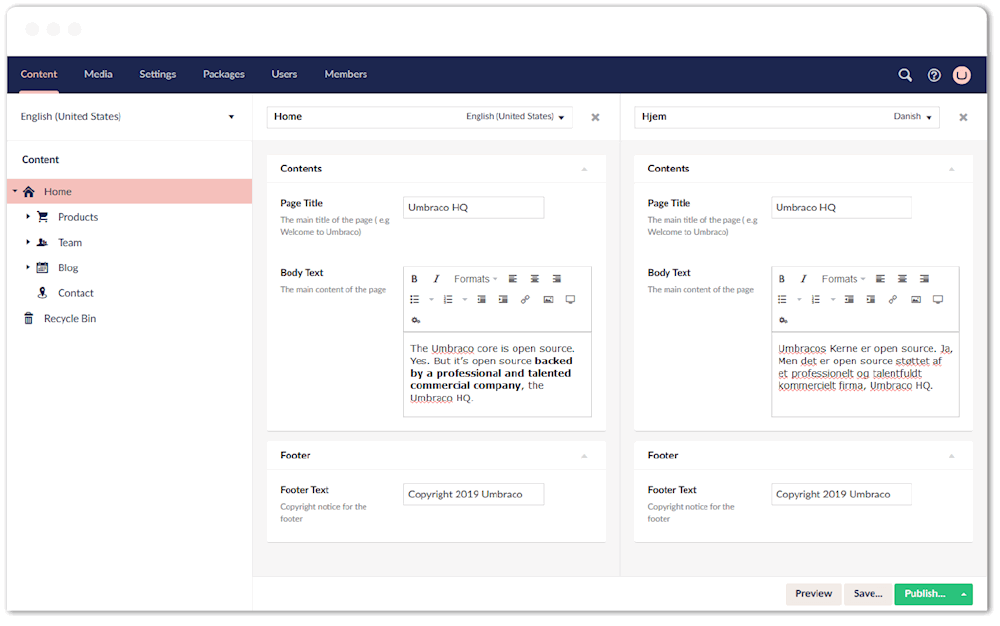 Would you like to read about more trends in the public sector?
Now that you are up to speed on all things accessibility, read up on other major trends in the digital world of public sector websites - download our white paper for free and dive in!