What is Umbraco Spark?
Now in its second year, Umbraco Spark focuses on development, innovation and forward-thinking. It covers topics such as Umbraco Headless, .Net Core, Machine Learning / AI, personalisation, mobile apps, content as a service, and digital assistants.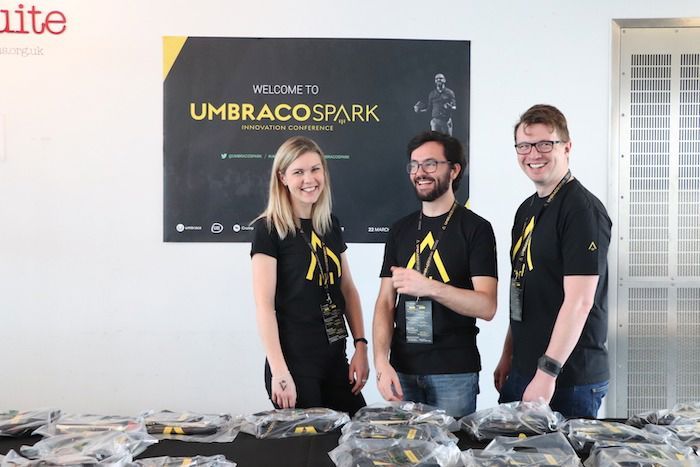 What can you expect?
This year we have a great line up of speakers, including the founder of Umbraco, Niels Hartvig, who will be giving us something a little different to the usual keynote. Jon Skeet of Stack Overflow fame will also be presenting, and Bjarke Berg will be sharing the current status of the next big Umbraco release when it moves to .NET Core.
Carole Rennie Logan will be giving an introduction to Blazor, explaining the various options for client side and server side Blazor applications and Matt Brailsford from Outfield Digital will be talking about Vendr, their upcoming Umbraco V8 eCommerce solution. There will also be a couple of collaborative talks lined up from Jeffrey and Daniel from Perplex and Tim Payne and Paul Seal from Moriyama. Check out the full line up for the day here.
Tickets are just £100+VAT until the 21st of February. Click here to buy your Umbraco Spark tickets today.
What does your Umbraco Spark ticket include?
2 tracks of innovative and inspiring top tier talks
The epic Umbraco Spark notebook
An Umbraco Spark T-shirt and swag bag
Chance to win a free copy of C# in Depth by Jon Skeet and get it signed by the man himself!
LIVE umbraCoffee session
Lunch and as many cups of tea and coffee as you can manage and beers at the end of the day
Free entry to the Bristol Museum at the M Shed

After party at Left Handed Giant Brewpub
What are you waiting for?
Tickets are just £100+VAT until the 21st of February.
Get your Umbraco Spark tickets now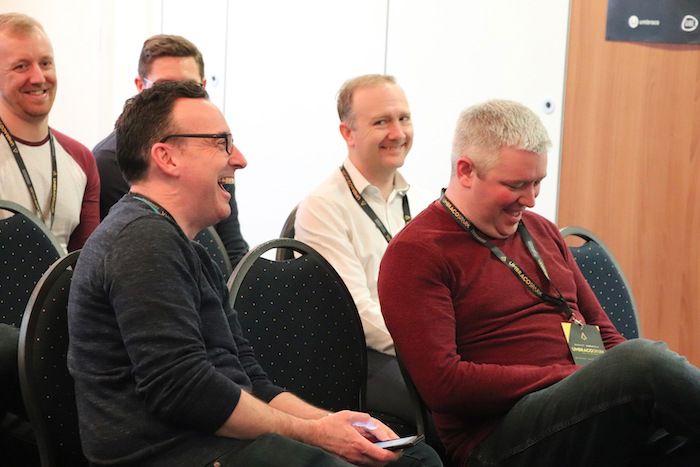 Want to get in touch?
If you have any questions about the event or need some information about accommodation, drop us an email at hello@umbracospark.com. You can also find us spreading the word on Twitter and Instagram.
We look forward to seeing you there!
Umbraco Spark Team