Hacktoberfest is a celebration of Open Source software, a cooperation between Digital Ocean and Github where they reward contributors of open source projects with a free t-shirt if they contribute during October, you can read a lot more on their official website.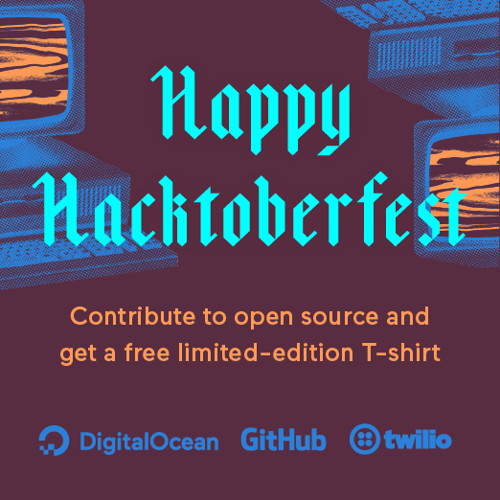 We here at Umbraco are excited to celebrate contributing to open source as well, so we will be extra active on our Github repositories for the CMS and the Documentation!

Why should you contribute?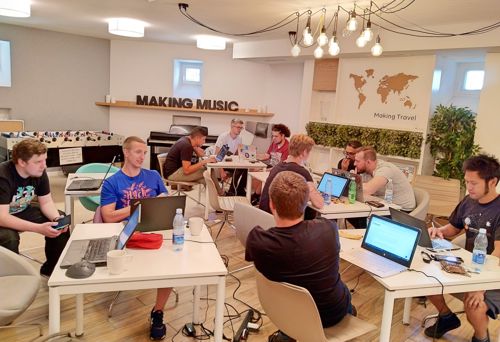 Apart from the lovely incentives (more on that later), contributing to open source software will make you a better person (yes, really!):
You expand your skill set


It is good for your career (don't tell your boss, but this becomes part of your public resumé)


You will start building a network - you get to talk to Umbraco community members and HQ and.. it's good to get to know people!


You'll learn things you never knew, you'll unlearn things you never knew you should


Your contribution will impact thousands of people and you can boast to people: Oh yeah, that bug.. I helped fix that 😎
We at Umbraco are super excited that we can give you the unique opportunity to learn something, have some fun, fix something that you've always been annoyed about and contribute something back to the software you enjoy using. Oh, and of course receiving that wonderful reward of some swag during this Hacktoberfest month.

How can you contribute?
If you don't already have an idea on what to do to contribute there are some issues that may help on the CMS issues and Documentation issues boards. If there is an up-for-grabs or help wanted label on the issue it is something anyone can take - even if there isn't one, you are very welcome to leave a comment and say you will be working on it if no one else has done so!
We are also very excited to hear about the great contributions you have, please share it with us by tweeting @umbraco!
Please make sure you check out our contributing guidelines for both the CMS and the Documentation!
How about some #umbraCoffee
Our friends Marcin and Callum of UmbraCoffee fame are doing something special for this year's Hacktoberfest. Each week they will be guiding a brand new contributor to Umbraco during a live broadcast.
If you're also completely new to contributing we would encourage you to tune in and follow along, you will learn something new and maybe you'll even get inspired to have a go at making a pull request yourself!

Let's talk rewards!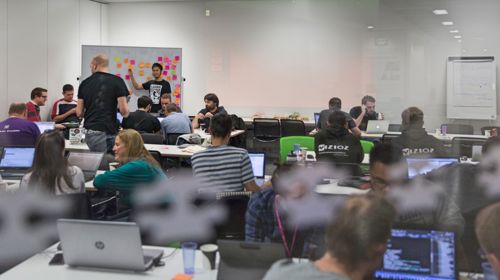 The official Hacktoberfest will be giving away free t-shirts to every person making 5 pull requests to open source repositories during October, as well as limited-edition Hacktoberfest stickers to everyone who participates - regardless if they complete the five pull requests or not.
Umbraco is also joining in to show more appreciation and recognition.
This means that all the contributors will be listed by Github username in a dedicated blog post in November. But that's not all. We will also be giving away some super exclusive Umbraco swag for Hacktoberfest to everybody who sends us a pull request during October that is accepted to be merged (even if we for some reason don't get around to merging it during October 😉).
We'll contact you after Hacktoberfest is over so we can send some Umbraco swag your way!
Happy Hacktoberfest! 😃