If you've had trouble hosting virtual meetups during the pandemic, worry not.
I'm here to help you! You're always welcome to get in touch with me and share your concerns, challenges and others. I'm here to help and guide you in whatever way I can! 
You're also more than welcome to plan a meeting with me to discuss the further process and how I can help and assist you as a meetup organizer.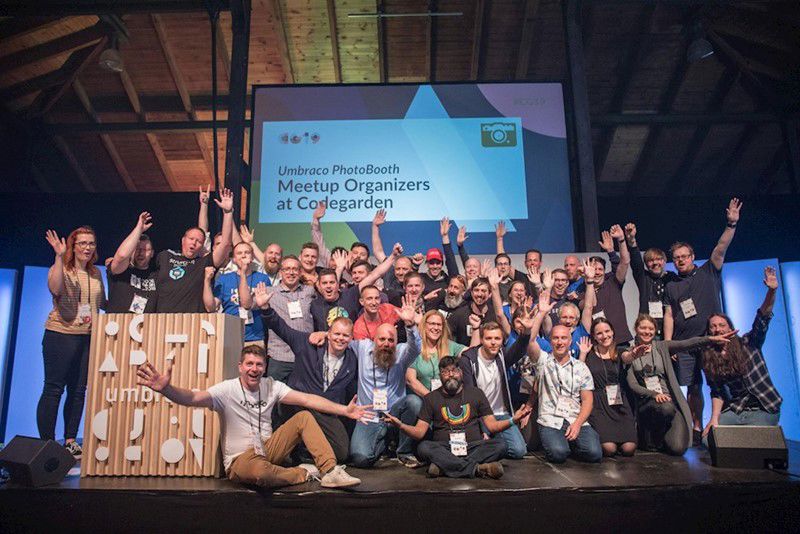 Use and get inspiration from other Meetup organizers 
Remember that you're not alone. In fact, there might be other Meetup organizers who have the exact same problems as you. Feel free to reach out to them as well, as they might know better what challenges you're experiencing. They might even be experiencing the same as you. So please feel free to reach out to them in the #meetup-organisers Slack channel. 
Umbraco Zoom account 
Did you know that we offer to give Meetup organizers access to our Umbraco Zoom account, so you can use it for hosting a virtual meetup? 
We have created a public calendar to check if the Zoom account has been lent out to a specific meetup group. In that way, you can check if a certain spot is available or not, if you want to use our Zoom account to host a virtual meetup. 
You will gain access to the Zoom account for 1 day. This way, more organizers have the possibility to make use of the account. 
When your meetup is over, we will reset the password to the account together with any data stored on the account e.g. recordings, attendees email. In that way, no data is shared with other organizers. You will, of course, still be able to watch your recording(s) even after resetting the account, as those will be saved on a dedicated Zoom account afterwards.
Reach out to me, Trine, directly at trn@umbraco.dk, and I'll help you gain access to the account. 
If you would like to host a bigger event, for instance, a Hackathon or alike, we can help with an upgrade of the account.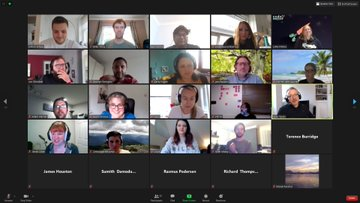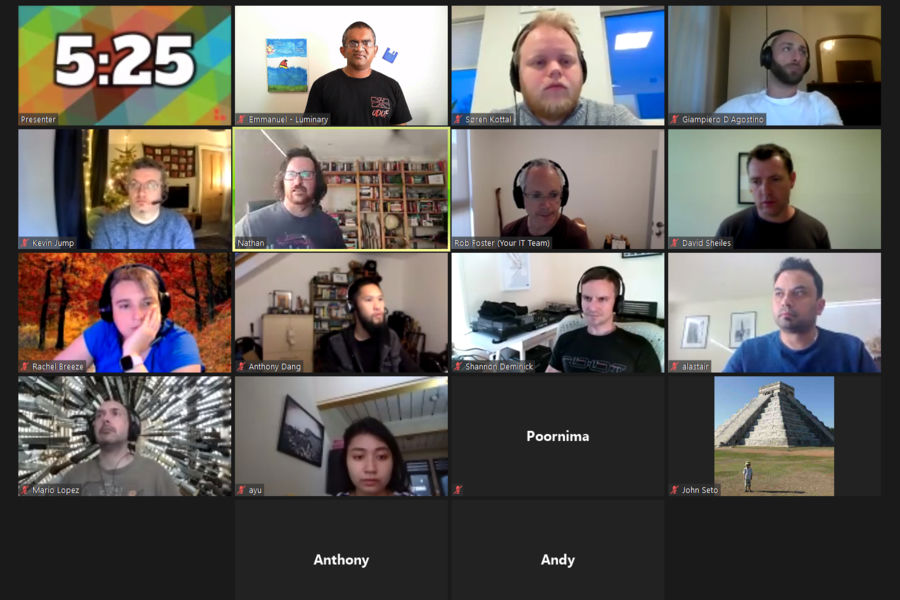 Twin Meetup Groups 
Let me use this blog post to announce a new initiative - Twin Meetup Groups 🙌
Have you thought about hosting a virtual meetup in cooperation with another meetup group? Maybe one that is located physically near your own, so you have the chance to meet in-person as well, when Covid-19 allows it. 
The Twin Meetup Groups is a new initiative to get Meetup organisers and Meetups groups to make their own connections, get talking to each other, and to use each other. This means that you can join forces with another meetup group and work together on hosting meetups. You'll then also have the chance to reach a much bigger audience and get a broader interaction between the community. 
If you think this is a great initiative, please don't hesitate to reach out to another meetup group to ask if they would like to join forces and alternate virtual meetups. 
Thanks to Sarah Howarth from UmbraCymru: The Wales Umbraco Meetup and Rachel Breeze from Manchester and North West Umbraco Meetup, we already have two meetup groups who twinned up 🙌
You can follow the development of this initiative right here.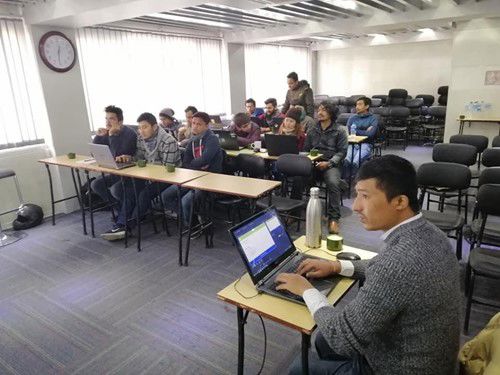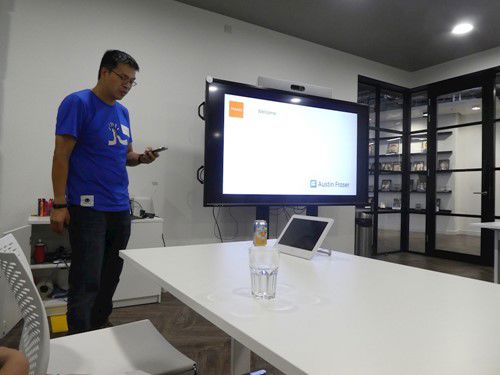 Are you already active and engaged in your current meetup group? 
Perhaps you could twin up with a meetup group that hasn't been active for a while and need a bit of a push to get back on track. Help a "friend" out and twin up with a meetup group that needs your engagement, knowledge and experience, to get back in the game. 
How to host a successful (virtual) meetup 
Do you need some tips and tricks on how to host a successful virtual meetup? Rachel Breeze wrote a blog post back in August with some really great advice. Maybe you should give it a read 😊 
And don't forget that we have an Umbraco meetups organizer guide on GitHub as well. 
H5YR!
Let me use this opportunity to thank all of our Organizers for keeping up the spirit. We at Umbraco HQ acknowledge every Meetup Organizer and the hard work you are putting into our Umbraco Meetups groups. 
We have 41 Meetups groups divided into 15 different countries. If you would like to know more, take a look at our Meetup Pro account. 
Also, a big thank you to those of you who have been hosting virtual meetups during the pandemic - H5YR! 
| | |
| --- | --- |
| Name | Role |
| Adam Shallcross | Co-organizer |
| Alan Mac Kenna | Co-organizer |
| Alex Vilmur | Co-organizer |
| Alex Lindgren | Co-organizer |
| Alistair Graham | Co-organizer |
| Anders Brohäll | Co-organizer |
| André Santos | Co-organizer |
| Andy Neil | Co-organizer |
| Anthony Dang | Event organizer |
| Antoine Giraud | Co-organizer |
| Antony Melvin | Co-organizer |
| Barry OKane | Co-organizer |
| Bianca van Felius | Co-organizer |
| Callum Whyte | Co-organizer |
| Calvin Davis | Co-organizer |
| Carole Logan | Co-organizer |
| Chris Gaskell | Co-organizer |
| Chris Geiser | Co-organizer |
| Christian Köhler | Co-organizer |
| Damiaan Peeters | Co-organizer |
| Dan Bramall | Co-organizer |
| Daniel Woolfson | Co-organizer |
| Darren Ferguson | Co-organizer |
| Dave Woestenborghs | Co-organizer |
| Dennis Adolfi | Co-organizer |
| Despina Koleva | Co-organizer |
| Dominik Merkle | Co-organizer |
| Douglas Robar | Event organizer |
| Ed Parry | Co-organizer |
| Emma Trollpil | Event organizer |
| Emmanuel Tissera | Co-organizer |
| Freya Ells | Co-organizer |
| Frida Hallén | Co-organizer |
| Graham Davis | Co-organizer |
| Harry Gordon | Co-organizer |
| Heather Floyd | Co-organizer |
| Henk Boelman | Co-organizer |
| Inge van Viersen | Event organizer |
| James Jackson-South | Co-organizer |
| Jan Skovgaard | Co-organizer |
| Jasmin Kraitiss | Co-organizer |
| Jax Steele | Event organizer |
| Jens Josefsson | Co-organizer |
| John Seto | Co-organizer |
| Joke Van Hamme | Co-organizer |
| Jonathan Richards | Event organizer |
| Jorge H. Correia | Co-organizer |
| Juan David Gutierrez | Co-organizer |
| Karl Tynan | Event organizer |
| Kasper Holm | Co-organizer |
| Katya Milusheva | Co-organizer |
| Kevin Jump | Co-organizer |
| Kevin Meilander | Co-organizer |
| Kim Andersen | Co-organizer |
| Kirsty Lee | Co-organizer |
| Lars-Erik Aabech | Co-organizer |
| Leandro Benitez | Event organizer |
| Lee Kelleher | Co-organizer |
| Lee Richardson | Co-organizer |
| Ljupcho Hristov | Co-organizer |
| Lotte Pitcher | Co-organizer |
| Madhu Kiran Kallu | Co-organizer |
| Mads Rasmussen | Co-organizer |
| Marc goodson | Co-organizer |
| Marc Love | Co-organizer |
| Marc Stöcker | Co-organizer |
| Marcel Wege | Co-organizer |
| Maria Joao Vicente Ferreira | Co-organizer |
| Mark McDonald | Event organizer |
| Markus Johansson | Co-organizer |
| Martijn Maris | Co-organizer |
| Matthew Mirzai | Co-organizer |
| Matthew Wise | Co-organizer |
| Melvin van Rookhuizen | Co-organizer |
| Michael Beach | Co-organizer |
| Mike Allen | Co-organizer |
| Mike Masey | Co-organizer |
| Neeta Natrajan | Co-organizer |
| Ole Panhardt Christensen | Co-organizer |
| Owain Williams | Co-organizer |
| Pasang Tamang | Co-organizer |
| Patrick Delehanty | Co-organizer |
| Paul Marden | Co-organizer |
| Peter Gregory | Co-organizer |
| Phil Whittaker | Co-organizer |
| Rachel Breeze | Co-organizer |
| Rasmus Lykke Fjord | Co-organizer |
| Ravi Motha | Co-organizer |
| Richard Soeteman | Co-organizer |
| Robert Foster | Co-organizer |
| Ronak Panchal | Co-organizer |
| Sam Flanagan | Co-organizer |
| Sarah Howarth | Co-organizer |
| Sergi Arbona | Co-organizer |
| Stefano | Co-organizer |
| Stephen Holder | Co-organizer |
| Steve Temple | Event organizer |
| Steven Harland | Co-organizer |
| Søren Kottal | Co-organizer |
| Thomas Morris | Event organizer |
| Tom Madden | Co-organizer |
| Trevor Morgan | Co-organizer |
| Vidhi Bhatt | Assistant organizer |
Source: List generated from Umbraco Pro account on meetup.com
Keep up the good work, and hopefully, we'll soon be able to meet in person again 🤞