Hi there!
I'm Jacob, the new CTO at Umbraco.
I'm very excited about joining Umbraco and I'm really looking forward to working with the fantastic team at Umbraco HQ and everybody in the amazing Umbraco community.
I'm 35 years old and I live in Odense with my wife Nanna. I'm originally from Jutland near Vejle, but I've been living in Odense since 2003 where I started studying Computer Science at The University of Southern Denmark.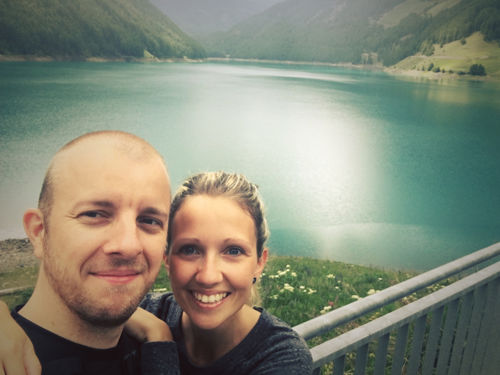 So who am I?
Let's start with the "professional-me":
Like many other IT professionals, I started early with a passion for computers, an interest in learning more about how they work and how to write code. I've always enjoyed the combination of creativity and technology in software development, and it's still the ability to create great products with great software that keeps me excited about my job.
I've been working with cloud based SaaS products for the past 7 years, first as a Java developer and later as Development Manager and VP. I really enjoy the diversity and complexity of building great software products - ranging from user analysis and product design to producing great software and consistently providing a great service to the customer.
Me @Umbraco
As the CTO at umbraco I'll be very focused on ensuring that all the different ingredients needed to build great teams, products, software and services are present and get the love and attention they need and deserve. I'll be involved in a lot of activities such as people management, technology management, methodology evolvement, product planning and communication.
My goal is to ensure that we build great software effectively, that we are always looking for ways to improve and that we maintain our open and friendly working environment.
If you are wondering what happened to the previous CTO and long term member of the Umbraco family, Shannon Deminick, don't worry - he's still very much alive and part of the Umbraco D-team 😀 He's also looking forward to spending less time in spreadsheets and more time on building great Umbraco functionality.


"Fun" Facts about me
Umbraco HQ is the first time ever for me where I'm the only Jacob around. I'm trying to get used to people actually using my real name.


I grew up in a dark place in Jutland where pigs and other animals greatly outnumbered humans 🐖


I'm very competitive no matter the competition and stakes. That doesn't mean I win a lot... I already lost several competitions at Umbraco HQ - very annoying!


I like gaming, mostly on the PS4 these days for a game of battle royale. I've played so much Fortnite that I can do "the dance" in real life…

 




Outside of work I enjoy spending time with friends and family, especially getting out of the city and experiencing the fantastic nature that Denmark has to offer 🌲 


I also enjoy music a lot, both playing music and going to a great concert (I've even been part of two cover bands - Rammstein and Dizzy Mizz Lizzy 🤘 ). For concerts I really like going to music festivals, luckily Denmark has a ton of those. I'm considering both Tinderbox in Odense and Roskilde Festival this summer.


I own an electric Roland TD-15 drum kit. My most recent "instrument" acquired is a pocket ​synthesizers​ ​from​ ​Teenage Engineering​.​ That's a bit about me, now I'm looking forward to getting to know you! 😀 And to learn more about Umbraco, the open source projects, the community and all the passionate people within.

If you would like to get in touch, feel free to reach out:

 

linkedin.com/in/jacobmidtgaard/