Another record-breaking year
Numbers are interesting, but let's look at the visual breakdown in a chart to give you a quick look of the impact of this year's Hacktoberfest: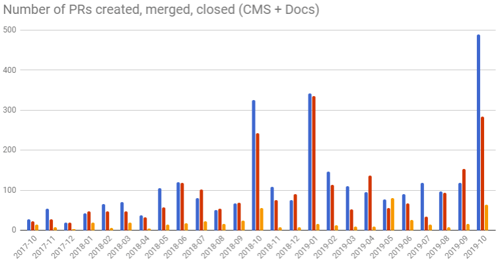 This overview shows the number of pull requests since October 2017: blue is incoming new PRs, red is merged PRs and yellow is closed PRs that were either duplicates or not quite what we wanted.
What we see here is that in 2017 not a lot happened, as this was before we started asking Umbracians to contribute during Hacktoberfest. In 2018 though we did join the Hacktoberfest fun and we got a huge spike in incoming PRs. We never thought we'd beat it in 2019 but…
Wow! October 2019 is insane, a 40% increase compared to 2018 and in total 489 incoming PRs! 🤯
Excuse us for not quite being able to keep up with that amount, we have not been able to merge all of those yet, but we're working on it 😅
Pssst... You may be wondering what happened in January, this is when Jan Skovgaard updated all of the code snippets in the documentation to have better code highlighting. He did this in small increments, generating a spike in PRs, really wonderful updates for readability!
H5YR ❤️
All of these wonderful contributions were made by a total of 107 wonderful people who deserve a lot of #h5yr (high five, you rock!) 
We have a lot of respect for your dedication in coming up with useful bug fixes, documentation updates, accessibility improvements, and new features. 
Well done everyone, you are awesome! 
Below is an overview of all these wonderful people: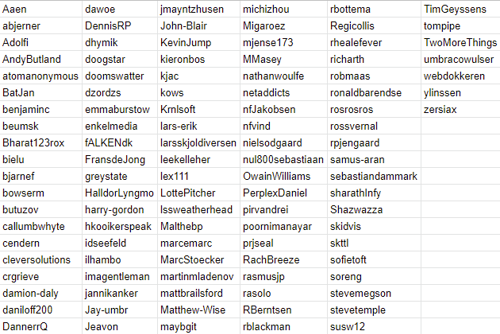 If you happen to speak to any of them soon, make sure to thank them for making your favorite CMS better! You will recognize them by their Hacktoberfest swag. 
About the swag and how to get it
Ah yes, swag, we haven't covered that topic yet, did we? We have some exclusive swag again as a reward for everybody participating in this year's Hacktoberfest. 
You might have already spotted our "I eat PRs for breakfast" stickers: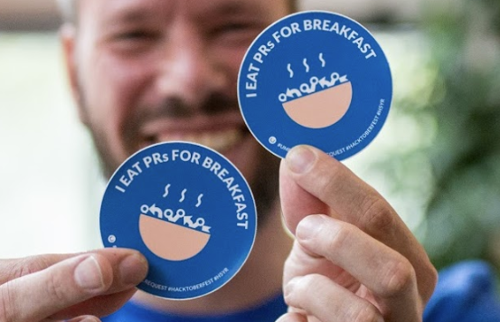 Additionally, we have a matching t-shirt to put in your swag-bag for this year as well!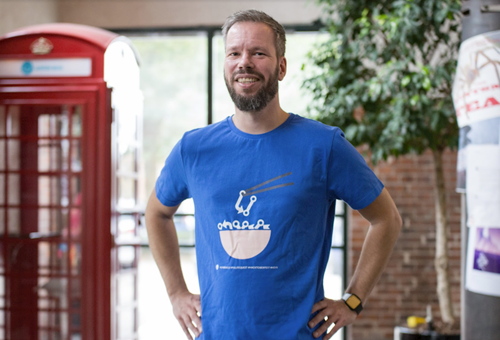 Sending swag is not an automated process though, so if you contributed during Hacktoberfest and want to receive some swag, keep on reading:
We'll be contacting you through the PR you've sent us - GitHub will automatically send you an email about it, once we do. There will be a link to a form that you need to fill out. We expect that the emails will be sent today! 👏
In order for us to start distributing the swag as soon as possible, we've set a deadline:
Fill out and submit the form provided to you in the email before December 19th 2019, and we'll make sure some exclusive Umbraco Hacktoberfest swag will be coming your way 👏
As we are sending out a lot of swag to you all, it might not reach your doorstep before February, so please bear with us and be patient 🙏
Umbraco 8.4.0 is coming. We need your help!
You might have noticed that we released an Umbraco 8.4.0 release candidate, which is chock-full of many Hacktoberfest pull requests that we were able to merge already (nearly 200 of them!). 
So if you want to have a sneak-peak at what's coming for Umbraco 8.4, make sure to give the release candidate a spin and let us know if there are things that don't quite work as expected. 
Thanks again for making Hacktoberfest 2019 an amazing success! We can't wait for the next Hacktoberfest! 🎉