With the immense success from previous years we are, of course, making the free workshops part of Codegarden 2018. This year we have two new workshops and bringing back one from last year that was extremely popular.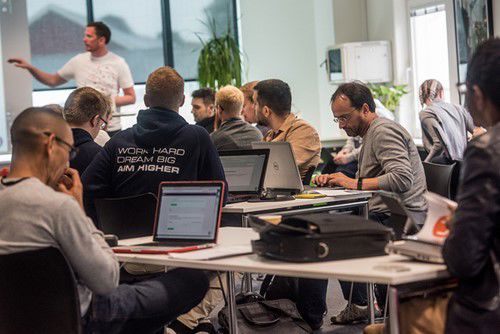 Each of the 3 workshops only have room for 30 lucky Codegarden attendees. They are each half-day (4 hours-ish) workshops that'll run alongside the official Codegarden program. And they are all workshops where you'll have your fingers moving and your brain exercised - so remember to bring your laptop and a cup of coffee! ☕
To make it fair for everyone, you're only able to attend one of the three workshops - so make your pick and be ready for the release of the seats!
First things first: The free workshops are only available for Codegarden ticket holders, which means if you haven't got your ticket yet, make sure you get it before the 8th of March in order to have a chance to participate in one of them.
Luckily, if you hurry, Codegarden tickets are currently sold with a very friendly discount €700 €625.

Next step, make your pick:
The three workshops at CG18:


Workshop 1: So you picked the right technology, now what?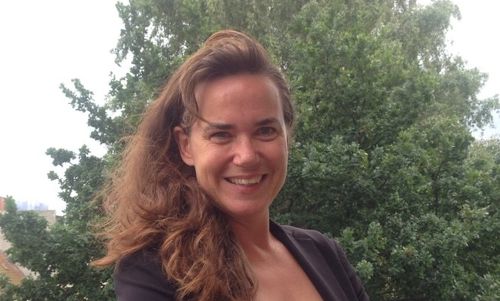 Sara Redin, Founder at Redin Consult will share hands-on tools to bridge the gap between developers, non-technical project stakeholders and creative teams.
Digital project success is dependent on choosing a technology that fits your needs and ambition levels. But as we all know, this is only a small part of the recipe. In projects where design and UX play a significant role, this is especially evident.
Often when we fail at managing part of the process the technology is blamed.
Based on her own experiences, including a list of the "scariest quotes from 20+ years of digital projects" Sara will host an interactive session focusing on 3 key topics that have nothing to do with technology but everything to do with failure or success: 
Governance and stakeholder communication


Bridging cultural gaps and aligning expectations


Project management practices that work regardless of methodology (Whether you do waterfall or Agile, the same fundamentals apply)
Workshop 2: Umbraco Unit Testing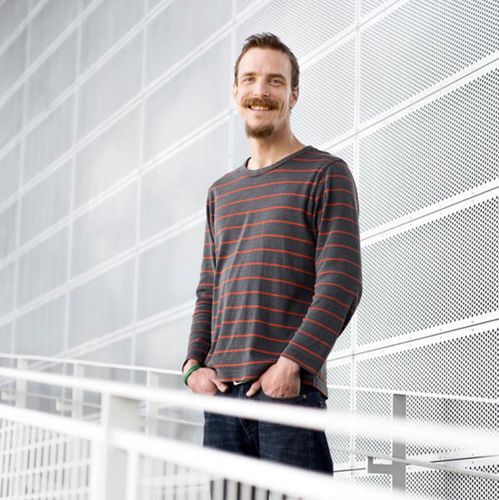 His workshop was filled up in just minutes last year. So we're bringing him back: Lars-Erik Aabech, Senior Developer MarkedsPartner, and his workshop on Unit Testing in Umbraco.
Unit Testing is a discipline many developers strive to master. It can yield massive ROI when done right. Testing Umbraco, however, provides additional challenges. This workshop will give you the knowledge and tools you need to overcome these challenges. We'll dive into NUnit, Moq, Umbraco's own tests and finally some JavaScript tests for the back office.
If you've played a bit around with unit testing before but not quite mastered it, this is the perfect workshop for you!
Workshop 3: Hack your own site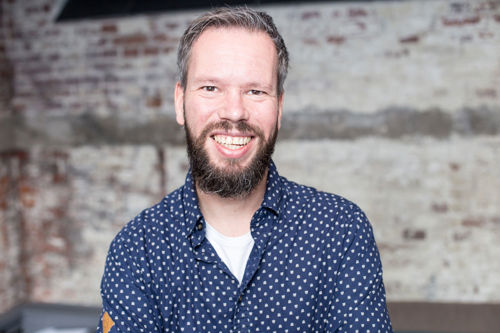 At Umbraco HQ we call him the "Chief Tinfoil Hat Officer". At Codegarden 2017, attendees were bringing in extra chairs and standing up to hear his talk on the extremely hot topic: Security in Umbraco. At Codegarden 2018 Sebastiaan Janssen will be back to do a hands-on workshop on this exact topic. 
In this workshop you'll be taken through the steps to properly secure an Umbraco site with a hands-on approach so you can learn how to do it. Luckily most of these things are not particularly difficult and there's plenty of online tools to help you check that you've done everything correctly.
When you're done with this workshop you'll know how to secure your site better than most banks do these days! 🔒


That's all the 3 free CG18 workshops. It's a super hard choice this year, right? 😃

The workshops are not recorded due to the hands-on learning format, and that we want to be able to focus on individual feedback and dialogue with the participants  - so you really got to be there to get the expert learning (but fear not, all our standard Codegarden sessions will be recorded, so if you get one of the limited workshop seats, you're still able to catch up on sessions once you get home)


Be ready for the big workshop release!
Want a free seat at one of these great workshops? Expand your Umbraco knowledge and get help and learn hands-on methods from true experts? At no additional cost?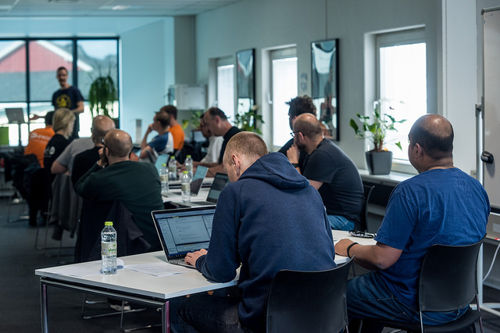 Then make sure you have your Codegarden ticket purchased before we release the FREE workshop seats to all Codegarden ticket-holders on the 8th of March 2018.
Half of the tickets will be released at 12:00 CET (see it in your timezone) and the remainder at 20:00 CET (see it in your timezone) to ensure that all CG18 ticket holders will get a fair chance to sign-up no matter where you're located on this globe.
The workshop release will happen on the Codegarden website (last year the seats were gone in 5 minutes! So we're not exaggerating when we're telling you to "be ready!")
The even better news is that right now a Codegarden ticket come with a very nice €75 discount.  
So buying tickets now (if you haven't already 😉 ) doesn't just mean that you'll have a chance to participate in one of the brilliant CG18 workshops - it will also save you a significant amount of money, and hey - you get to go to the most awesome Umbraco conference in the world! 


Buy your CG18 ticket now, save €75 and be ready for the workshop sign-up >>


And afterwards, make sure you've assigned all your tickets to the correct attendees, make your pick, bookmark the workshop page you want to attend, set an alarm, cross your toes and be ready for the workshop release on Thursday the 8th of March! 🏃

Pssst… are you one of our brilliant Umbraco Gold Partners? Remember to secure your Codegarden tickets though the exclusive Gold Partner bundle >>