Passing on the torch
Let's kick off this blog post with a "re-introduction" of someone that you might already know: Busra Sengul.  She is an Umbraco Developer at Bump Digital, which has recently become a Gold Partner! She has also been a Umbraco Documentation Curator for some time and has been doing a great job on our team, first as an "intern" and now as a full-fledged Documentation Curator.
Here's what Busra has been up to lately: working with a brand new structure for the Getting Started section for the Umbraco Documentation (together with Sophie, our other "intern," now also a Documentation Curator) and helping manage incoming contributions for the docs, and much, much more!
So, why am I re-introducing someone who's already part of the Documentation Curators team? If you read the intro of this blog post, you probably already know… 
Busra is currently transitioning into a new role as temporary lead/steward of the Curators team. That's right! From June, I'll be heading off on maternity leave and will pass on the Curators team torch to Busra until I return 💪
What will this mean in practice? Well, not much, really. Things will continue to run as usual and you should of course keep contributing as you've always been doing 😉 Busra will handle the day-to-day curation of incoming documentation contributions and act as a bridge between the community, the Curator community team, and Umbraco HQ when it comes to Umbraco Docs-related things.
Oh, and she'll be writing these blog posts as well - with the help of the rest of the Curators, of course!
It feels great to know that I'm leaving the Umbraco Docs in very capable hands! With backing and support from both the rest of the Community teams as well as from Umbraco HQ, I'm confident that Busra and the team will do a fantastic job of managing Umbraco Documentation!
Busra will start this new role in the community team from June 1st 2021.
There are still a few things that we need to get settled - especially around the plan for documenting the upcoming release of Umbraco 9, and of course, publishing the brand new Getting Started structure soon 💪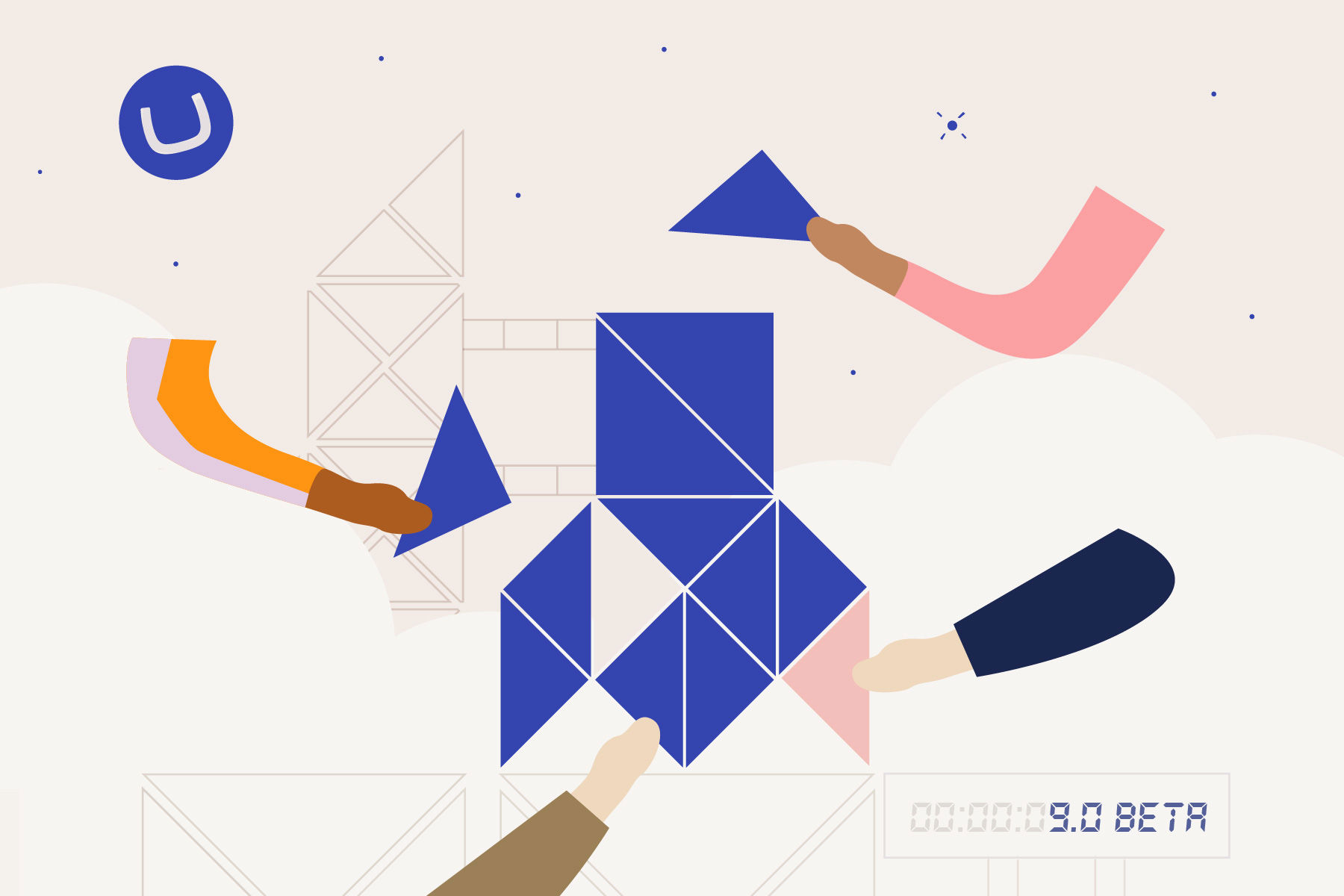 Documentation for the next generation of Umbraco projects
Speaking of Umbraco 9… What are the plans for documenting this major version, the many changes and abundance of new features?
First of all, let me tell you about some of our initial plans around the documentation for Umbraco 9, where we've had to make some small adjustments.
In the last couple of blog posts, I've been writing about how we've set up a new separate Github repository for updating documentation articles for Umbraco 9. The plan with this repository was to eventually show these docs on a new documentation platform and to also make it a lot easier to find all the new and updated material quickly and easily.
Unfortunately, due to a series of unfortunate and unexpected events and some changes to teams here at Umbraco HQ, the plans for a new documentation platform have been postponed until further notice.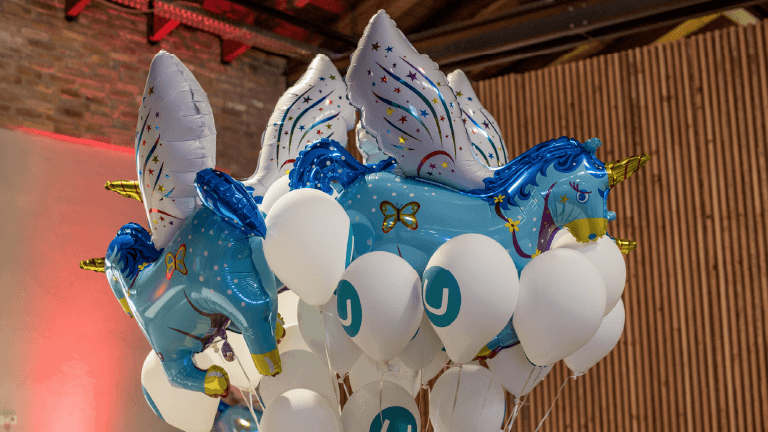 This means that everything that has already been added to the new Github repository will be moved over to the good old repository where all the documentation for Umbraco 7 and 8 are now. This will be done before - or soon after - the release of the beta version of Umbraco 9.
This also means that the pathway to help contribute and update the current Umbraco 8 docs to Umbraco 9 is changing slightly. We'll do our very best, of course, to ensure that making a contribution will be as seamless and easy as possible!
We will also be adding some additional functionality to the Our website to make it easier to find and search for specific articles for Umbraco 9 💪
Now, as for a plan for writing new material for Umbraco 9 and ensuring that the existing articles get updated - it's underway, and we're going to need all the help we can possibly get!
Get in touch with us, the Documentation Curators team, or send an email to docs@umbraco.com, if you have any questions on how you can help out.
In other Documentation news
Since my last blog post back in February, a lot has happened in Umbraco Documentation. Let me share some highlights:
A new (ish) product has arrived
Did you notice that we've added a brand new section to the Add Ons section? A section with a bunch of documentation on Umbraco Deploy - what it is, how to set it up and how to use it to deploy code and content between your Umbraco environments.
As a product, you might already be familiar with Umbraco Deploy, which is what we've been using on Umbraco Cloud projects for a long time now. But since we've now released the product as a stand-alone tool outside the bounds of the Cloud, we also thought it appropriate for it to have its very own dedicated section in the Documentation.
Head on over to our documentation to learn all about Umbraco Deploy.
Did someone say Forms?
We recently released a new version of Umbraco Forms. This new version contains a lot of new features as well as a bunch of tweaks and fixes to existing functionality.
All of these are of course documented as well, and you can find them in the Umbraco Forms section of our Documentation.
Some numbers
Look at all that activity since February 🤯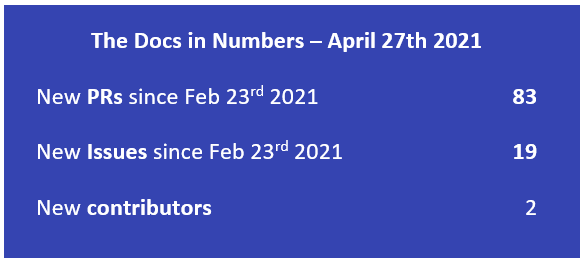 83 new PRs and 19 new issues have been created! In total, we've merged in 70 new updates to the docs over the last couple of months both from HQ and from the community.
It is great to see how committed everyone is to improving the experience of working with and learning Umbraco 💪
Thank you all ♥ Your contributions and dedication to Umbraco are much appreciated.
… and that was all that we had for you today!
//Sofie