There were so many great candidates for the Umbraco Awards 2017. But there could be only 7 winners. As the Umbraco Awards 2017 winners blog entry shows the winners did indeed built great solutions or packages and were all very worthy winners 🙌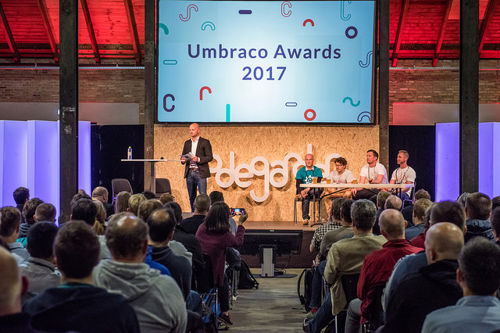 Upping the game (and your chance to win!) with 10 different Award Categories
You can do a lot with Umbraco. So this year we have decided to increase the number of award categories in the hopes of showing even more of the great Umbraco projects that's being made all over the world.
This means that we have gone over the previous categories and added, renamed or removed some. Finally, we ended up with a list of 10 categories for the 2018 Umbraco Awards:
Best Cloud Solution


Best Custom Solution


Best Editing Experience


Best Designed Site


Package Award


Best Gold Partner Solution


Best Certified Partner Solution


Best Case-Study


Best New Tech


Jury's Choice Award
If you want to know more about each category then head over to the Codegarden 18 site.
Show us a video of your project
On top of that, we have upped the requirements a little regarding what you need to submit. We have done that because we want you to show us your solution in action - and who better to show us than yourself!
So this year it is a requirement to add a video to your submission.
This will make it a lot easier for our specially selected jury to understand the cool features you have build, rather than you trying to explain it in writing. Adding this new requirement also means that we have shorten the list of other requirements, making the submission process a bit more straightforward.
The rules are simple
We need enough materials from you in order to be able to judge whether your project has award potential or not. So please read the requirements in the submission form carefully.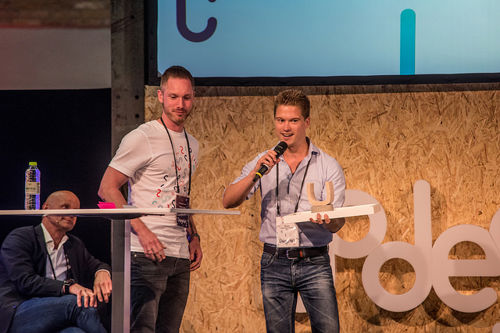 Other than that, there are only 4 things you need to be aware of:
The submitter must be the creator of the work


All submitted projects must have been created since Codegarden 2017 (June 2017).


Submissions are open to all - not just Codegarden attendees (but if you got an awesome project and you end up winning, it would be such a shame not to go on stage to the big Umbraco Award show at Codegarden 2018!)


Submissions will be closed on April 5th 2018.

Following the big Award show at Codegarden (23rd-25th of May 2018) we will be promoting the fantastic winners in our media to show the world the great award-winning projects.
Want that Umbraco Award? Now it's up to you:
All that is left now is for you to nominate your project for an Umbraco Award 2018.
Best of luck!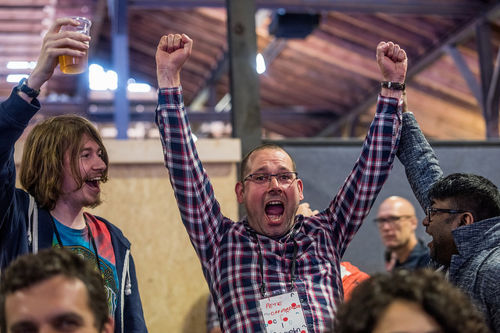 ...just imagine yourself with that beautiful Award in your hands, your project being showcased on the big screen at Codegarden in front of hundreds of Umbracians - and the massive applause…and, of course, all the bragging you'd be entitled to afterwards 😉
Submit your Umbraco project now >>