What exactly is Regional Hosting Options for Umbraco Cloud?
It's actually quite simple 🙂 Up until today, Umbraco Cloud has been exclusively hosted in the West Europe region on Azure. This has worked great so far and will continue to be the default for many Umbraco Cloud users.
With an increasing interest in using Umbraco Cloud as the development and hosting platform for Umbraco projects, we've also seen an increased demand for additional (regional) hosting options. Especially when it comes to privacy and data policy requirements, the physical location of the data matters.
Regional Hosting Options make it possible to choose where your Umbraco Cloud project, including all environments and data, is served and stored.

The feature itself might seem almost underwhelming - it is just a dropdown that lets you select a hosting region. Still, there is quite a lot going on under the hood to allow you to benefit from all the many Umbraco Cloud features in the region of your choice.
In that sense, it's actually a good representation of what we want to achieve with Umbraco Cloud: Making it easier to start, develop, and maintain Umbraco projects. We take care of all the complicated infrastructure and setup, so you can get on with delivering great value with Umbraco.
Conquering the clouds, one region at a time 🌤️
US East is the first region added, and you'll see it immediately when you create a new project on Umbraco Cloud. You can now select which region you would like to host your Umbraco Cloud project.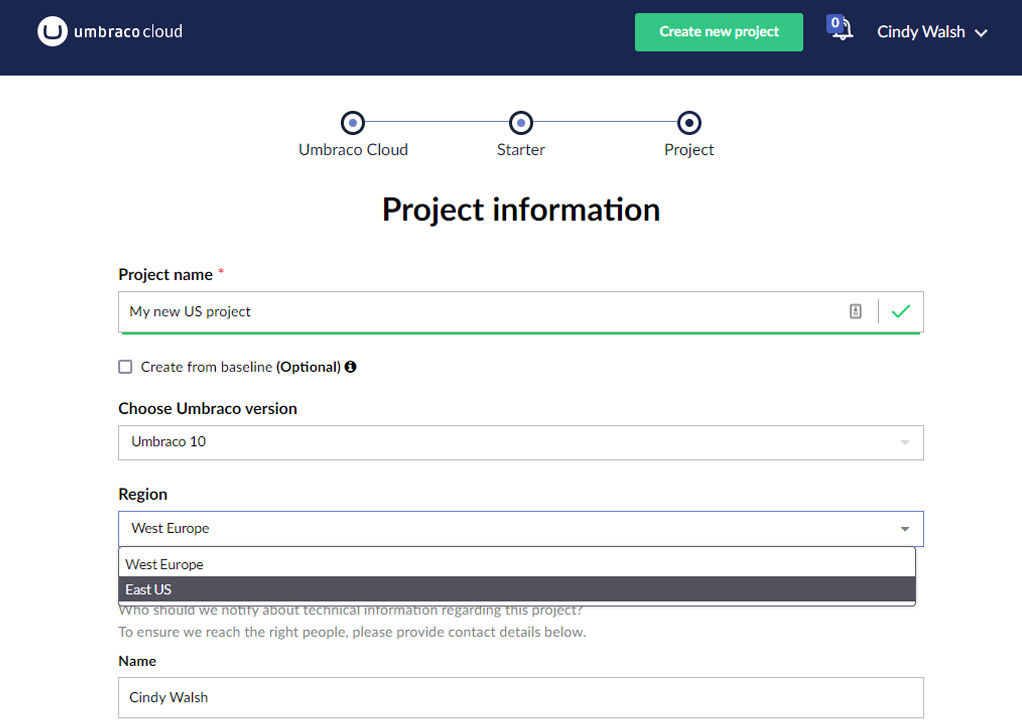 West Europe is the same Azure data center that Umbraco Cloud has always used. Located in the Netherlands, it is a central location for Europe-based clients and projects, and with good connection to the rest of the world.
East US is the new region now available - perfect for US-based projects and clients, and an attractive option for the Americas in general.
The choice of the region can have a positive effect on performance. The closer you are to the data center, the faster response times will be. And we've seen up to 40% improvements in average response times from the US to Umbraco Cloud projects hosted in the new East US option. In most cases, the performance gains will look almost negligible, mainly due to the already great response times combined with CDN and caching features also available on Umbraco Cloud.
Another area that is at least as important is that privacy and data security requirements can be hard or in some cases impossible to fulfill if the data is not stored locally. This is instantly solved with the regional options feature. Regional availability simply means more flexibility for agencies/companies that work internationally, or have requirements for specific regions.
This is just the beginning 🚀
Being able to offer regional hosting to agencies, partners, and end clients that are located or work in the US is a big milestone and enabler for Umbraco Cloud. The feature has been made possible by the new infrastructure launched last year and has given us the opportunity to further improve Umbraco Cloud.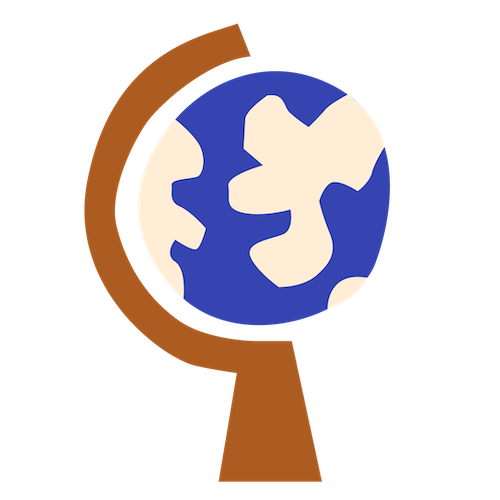 As excited as we are for making Umbraco Cloud available in the US, it is just as exciting to have the ability to expand to new regions in the future. If you have specific requests regarding the next region you want Umbraco Cloud to expand to, you're welcome to let us know at product@umbraco.com.
Regional availability combined with ever-increasing requirements around privacy and data policy is a strong argument to provide our customers and partners with features and options that help match these requirements and enable you to give your clients a better service.
Try Umbraco Cloud out today - in or outside of the USA.