42 features and improvements seem like a lot - and it is! Though most of these improvements are small and isolated, there are also a couple of larger new features and an important update to the database. Which is why we're doing an RC as it would be very helpful to us, you and every Forms user to have more people test these improvements against their existing Forms installations. As always, we have run internal testing and are very happy with the current state of the build - but extra polishing is always helpful - that's where you come into the picture!
You can find the full list of features, improvements and fixes in the release notes on the download page. Below you'll find some of the new things to look forward to in 8.7 (and test in the release candidate) as well as a link to the full list on the issue tracker. Under each headline you'll find a short description of the improvements and a link to the issue tracker for more details. Pick and mix what you find interesting to dive into - any level of testing is highly appreciated. Do let us know if you encounter any issues or have feedback.
What's new in Umbraco Forms 8.7?
reCAPTCHA v3
You can now use the latest version of Google's service that helps mitigate abusive traffic for your Forms. reCAPTCHA v3 is less intrusive on website visitors and better at detecting suspicious behaviour.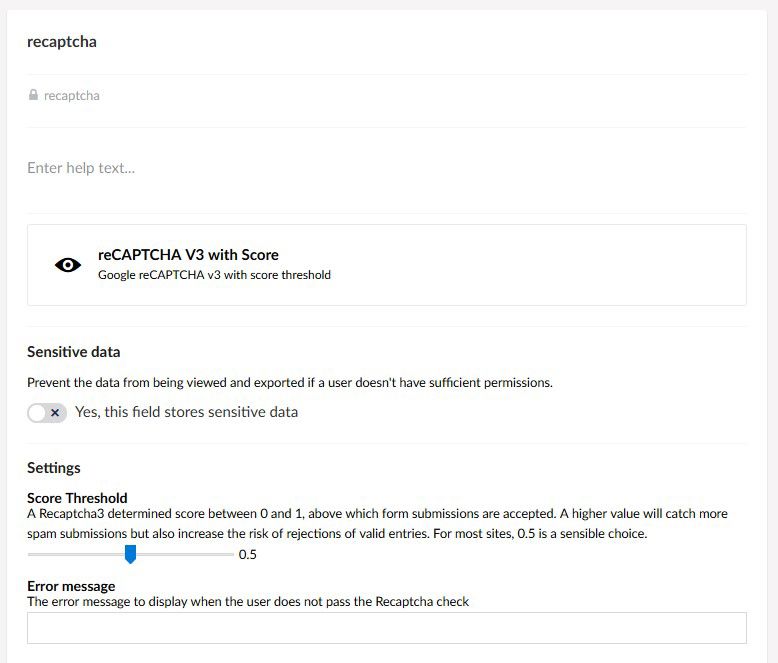 You can try it out by using the new reCAPTCHA field type and you'll find that it's been fully integrated, letting you configure the score threshold and add custom error messages to the field.
See the documentation for how to start using reCAPTCHA3 for Umbraco Forms and how to add public and private keys.
You can find more details in the originally reported issue.
New Slack workflow type
A new workflow for posting to a Slack channel is now available. This uses webhooks as opposed to the deprecated token approach. The implementation is quite simple. All you need to do is to select the Slack workflow type and generate a webhook for your Slack app.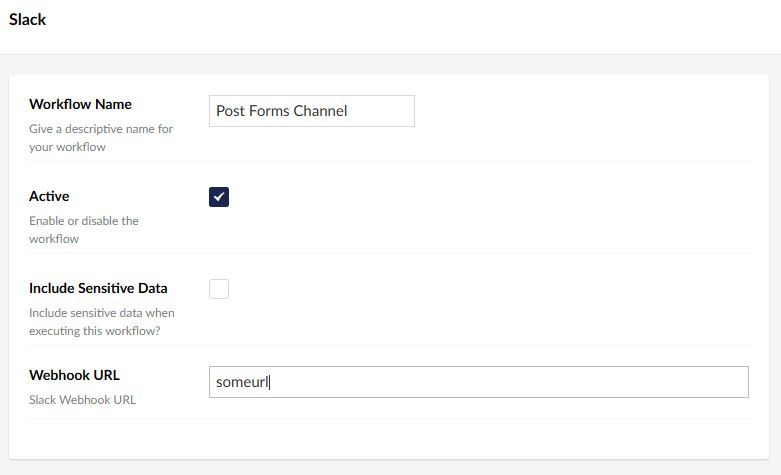 The "old" Slack workflow type has been preserved in order to ensure no existing workflows are broken. It has been renamed to Slack (Legacy).
Multiple File Upload
The File Upload field type has also been updated to be configurable to be single file only as well as the standard multiple file upload. This gives you more control over how an upload field can be used. 
You'll find the new option to limit the upload to a single file in the field type configuration.
The Umbraco Forms configuration documentation has been updated to reflect the changes.
Addition of Database Keys
Umbraco Forms 8.7 also contains an improvement to data integrity and performance, ensuring that duplicate record data is avoided and allowing for more efficient database calls. 
This means there is an update to the database schema adding primary keys, foreign keys, indexes and constraints which have not historically been in place. If you are upgrading from a previous version of Umbraco Forms, a migration will run to ensure all tables are updated with the new schema.
This all happens automatically when you upgrade to Umbraco Forms 8.7 🎉
If, for some reason, data already exists in an installation that violates these constraints, this will be logged and that particular schema update will be skipped. The upgrade WILL NOT try to automatically fix your forms data. Instead you'll find a new health check, making it easy to identify those updates that could not be automatically applied. This allows you to fix any inconsistent or duplicate data - you can find more details and scripts to help address any errors in the new Database Integrity Health Check documentation. 
If you have a sandbox/test environment with a running Forms installation we'd be grateful if you will test this out and report any issues or feedback on upgrading to 8.7 and the documentation 🙏
You can find more details in the originally reported issue.
Usability/UI improvements
You'll find that Forms 8.7 is a nicer and friendlier tool to work with. There are numerous updates to the UI/UX ranging from better alignment of elements, improved styling to better descriptions/messaging. 
You can find the full list of features and improvements on the Umbraco Forms issue tracker.
And much more...
Aside from testing the features above there are quite a few additional features in the release:
Bugs fixed
Last but not least, a bunch of bugs have been addressed in this release. 17 in total, along with all the great new features and improvements really makes this a solid release. You can find the full list of bug fixes on the Umbraco Forms issue tracker.
How to test
First, you need to make a new Forms installation from Form 8.7RC (links below) or upgrade an existing project, both scenarios can provide valuable feedback.  If upgrading, you may find you need to bump your client-dependency version.
If you find things in the RC that are not working, we'd be grateful for feedback on the Github issue tracker. You're welcome to add comments to the features and fixes listed under the Forms 8.7 release or submit new bug reports (click New Issue and select Bug Report), please prefix the issue with 8.7RC:
How to get your hands on the Umbraco Forms 8.7RC
As always, installation and release notes can be found on Our.umbraco.com download page. 
This release candidate is also available from the Umbraco Forms Nuget feed.
When is the public release?
We're aiming for a full public release on Tuesday, April 6th, 2021 . This means Forms 8.7 will be available for upgrade on Umbraco Cloud and via Nuget or the download page. We need a couple of days to wrap up the release so the sooner we get your feedback the better 🙂
Big H5YR 🙌  to everyone who has contributed to Forms 8.7 by reporting issues, providing feedback and suggestion solutions. And thanks to everyone willing to lend a hand in testing it out.
Bug reports are best handled on the issue tracker and as always, we welcome you to submit product feedback and questions to product@umbraco.com
Wait, who's Andy?
If you're a regular "Umbraco blog" reader, you might've noticed that there's a new blog post author in town: Me, Andy Butland.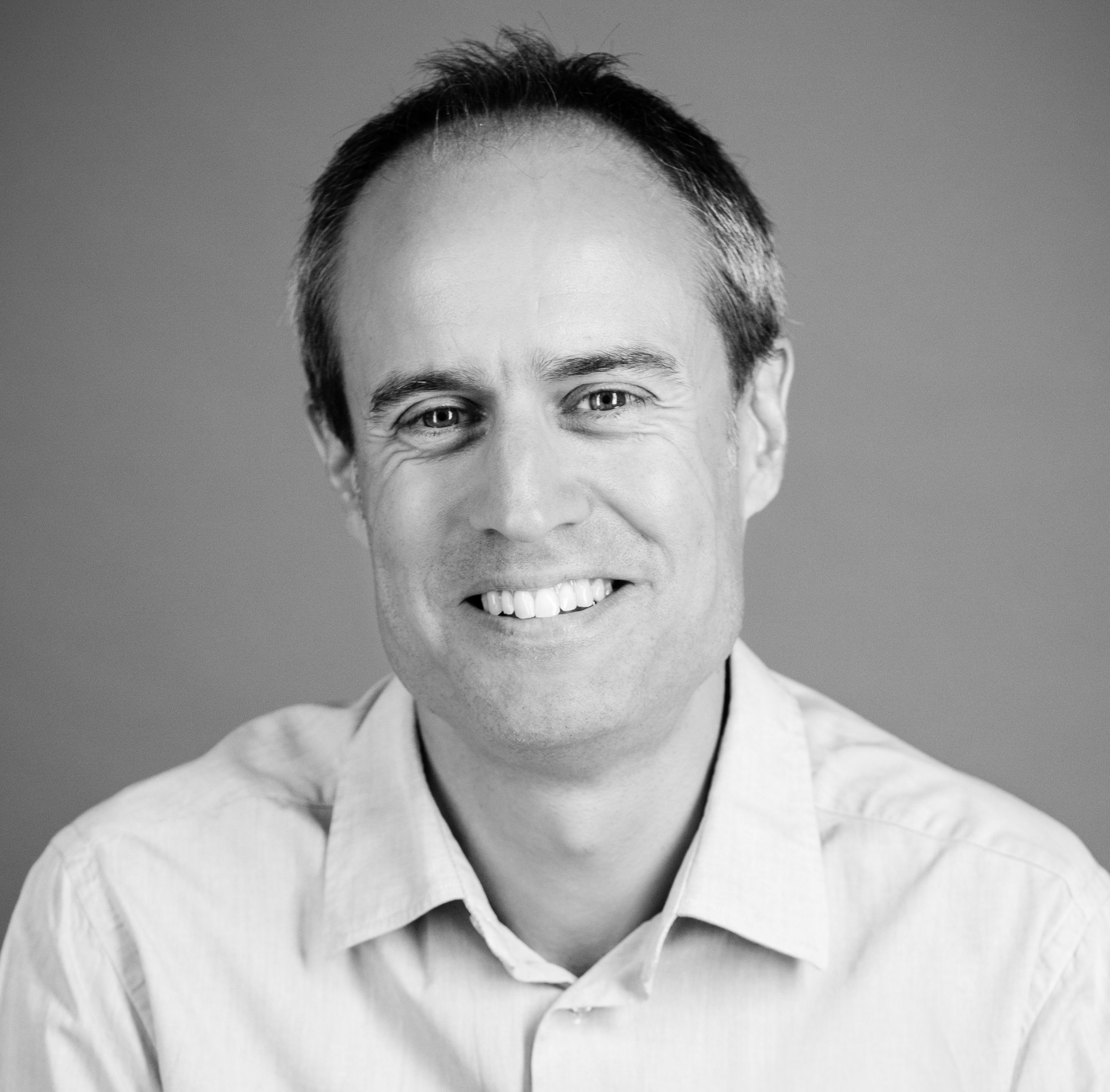 As a new member of Umbraco HQ (as of March 1st 2021), I'm the new lead developer for Umbraco Forms and Umbraco Deploy. 
Keep an eye out for a more formal (and informal) introduction of myself and my new role on the Umbraco blog in the coming weeks.