In just over a month the Cogworks will be opening the doors to the Barbican centre once again, ready to welcome you all to the 9th Umbraco UK Festival!
Over the past (almost) decade the festival has grown from a small meeting of less than 30 developers, to now over 300 Umbracians from a range of fields, coming together for a jam-packed day of talks and sessions on different areas of Umbraco. There will be talks on front and back-end development, editor experience, security, a special LIVE umbraCoffee session, and on top of all that an exclusive look at some new features and changes that will be coming up in the next year (V8, Headless and Cloud).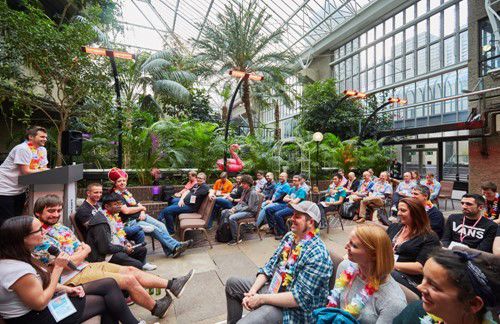 Running alongside the main talks are the community space sessions made up of lightning talks and panels. It's the perfect opportunity for first-time speakers to gain some confidence in a super friendly and supportive environment (not to mention set against the awesome backdrop of the Barbican conservatory jungle!).
Attendees will have the chance to participate in the panels which this year will include an 'Engagement Panel', discussing 'How can we better represent non-dev members of the community such as designers, project managers and editors'. The day will be rounded off with a keynote presentation from the Chief Unicorn Niels Hartvig himself!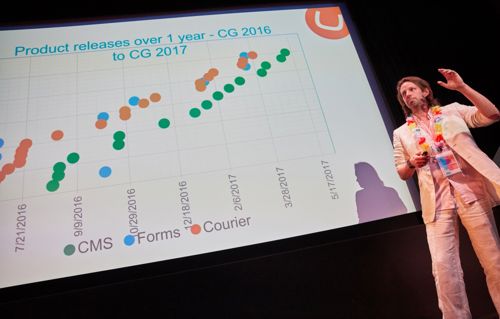 The legendary Hackathon will take place the day before the main event on Thursday 8th November. In addition to the Hackathon, on the same day there will also be two workshops on Umbraco and Serverless covering Azure Functions, Logic Apps, and Umbraco Headless and another which will look into making better Umbraco sites by learning from some bad ones!
To propose a talk, sign up for the workshops and get your tickets head over to umbracofestival.co.uk. We look forward to seeing you all there!

P.S. - Dig out your best vintage tees (Umbraco or other), retro totes and bygone badges and wear them to the festival to be in with a chance of winning some incredible prizes!