Monday, September 21, 2015
uProfile - Ismail Mayat
Name:Ismail Mayat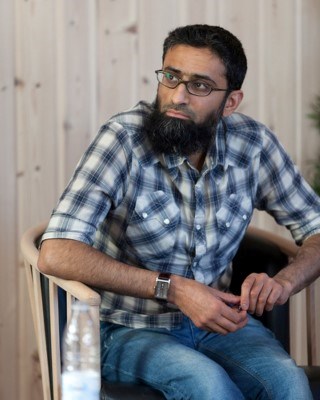 Location: UK
Job role/company: Senior Web developer at The Cogworks
Started working with Umbraco: 2006 with version 2.0
What projects you currently working on?
Mix of Reckitt Benckiser sites Veet and Dettol - both very large sites with over 20 language instances.
What is your favourite Umbraco moment or achievement?
That would be Umbraco mvp 2013 award. I had been nominated almost every year since MVP award scheme first started in 2008 but never won. However that was totally understandable as you were always competing with some serious Umbraco heavy hitters, guys who were really knocking out awesome packages left right and centre. So being awarded it in 2013 was a bolt out of the blue and a major achievement, also I got to attend Umbraco retreat scarred for life and I am still in therapy ;-}
What piece of Umbraco work you are most proud of?
A site we recently worked on - Storm models. Front end is a really beautiful site, however its the back end I am proud of, really nice clean code base with unit tests and over 10gb of images in azure blob storage.
What about Umbraco keeps you coming back for more?
The community, it's a global family of awesome friendly people some would say its a cult lol!
What would we find on your desk at work?
Quite a few old IT books used as props for my screens - currently "c# cookbook", "professional asp.net mvc" and "Dreaming in code" are doing a great job pushing my screens to eye level. Also a mini scarecrow purchased from Wray Village scarecrow festival
What is the most memorable meal you've ever had?
That would be at Les 3 Elephants beach resort Kochi India in 2014. Wife and I had romantic meal, kids acted as waiters, food was amazing.
Tell us something interesting about yourself
I have been involved in the art of Muay Thai since 2001, fought once in 2008 and achieved my black belt in 2011 still try and train regularly. My dream is to train for a few weeks in Thailand however with three young kids that would be difficult.