uProfile January 2019: Fedosja van der Lee
Working for: Perplex Digital
Job role: Digital marketer & project manager
Country: the Netherlands
Time working with Umbraco: 7 years
Your favourite Umbraco moment?
Last year during Codegarden, one of our platforms (www.dirkzwager.nl) won the award for Best Editing Experience. For this platform, made for a big lawyer company in the Netherlands, me and my team put a lot of extra effort in Umbraco. We created a personalized environment in Umbraco for each author (lawyer). In this environment, authors can create articles, view statistics and get challenged to write even better and in a more relevant way. We're very proud to be chosen as the winners of the Best Editing Experience award, but we're even more proud of the fact that Dirkzwager, its authors and its target group are very satisfied with this new platform.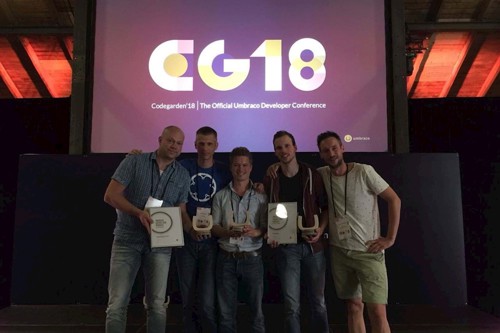 What in your Umbraco career are you most proud of?
This November, I had the chance to talk about how to make Umbraco, even more, user-friendly. With my talk '10 tips how to make your editor love you' I shared my tips and thoughts on creating the best editing experience within Umbraco. It was based on the adjustments we've made for the lawyer platform. It was fun being a part of Umbraco UK fest and I had a great time. I hope I inspired at least some of the people that came to listen to my talk.
And… a while ago, during my first Codegarden in 2016, I won a couple of prizes at the bingo: a bathrobe, a facial treatment and a schnitzel (branded with Umbraco logo!). I packed the schnitzel and took it home (well, to the office) and kept it there in a glass bell. After a couple of weeks, my colleagues started to whine when the schnitzel tried to get out of the glass bell on its own. It was the end of the journey of the Umbraco schnitzel. The bathrobe is still in use and every time I wear it (almost every weekend!), it makes me think of this amazing event. Those were the days!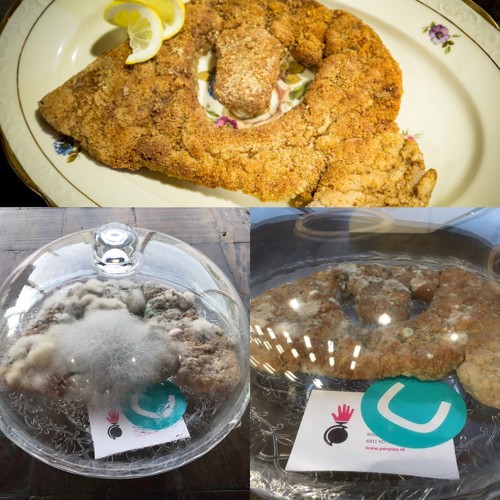 What about Umbraco keeps you coming back for more?
Umbraco gives us the freedom to make what we want and what we need, with a solid base. If our minds can imagine it, our developers can build it. For me, as a marketer and a woman (in a man's world), it is fun to give every Umbraco installation my own personal touch, by adding icons, colours, and text and build the user-friendly CMS together with the developer.
What are you currently working on?
We're developing an even greater environment for the authors of Dirkzwager. In 2019, we will launch a renewed version with deeper insights, extended functionalities, and more dashboards. And of course an updated editing experience. So, stay tuned. Hopefully, we can inspire you guys even more!
What are your top 3 best tips for an Umbraco newbie?
If you work with an agency that builds your Umbraco-website: please make sure they know what they are doing. Over the last couple of years, we've seen a lot of 'bad' Umbraco installations, and they made us and the editor very sad.


If you're a developer and working with Umbraco: be part of the community! Contribute, share and make friends for life. I think Umbraco is unique when it comes to its active community.


If you're not a developer and working with Umbraco:

 be part of the community! Don't be afraid, the diversity of the community will surprise you. Everybody is open to meet you, have a chat with you and show you around.
Any aspirations for your future?
I wish no editor ever has to have a bad experience with Umbraco. So I made it my personal goal to share my tips and thoughts with as many (Umbraco minded) people as possible. And I hope we can all make the world of the editor more user-friendly, step by step.
What is on your desk?
My love for horses is untameable, it even makes some of my colleagues perform illegal acts.
During Codegarden 2017, one of our colleagues sent us a picture of the first prize at the bingo. It was a silver car with a golden Unicorn on top of the hood. I fell in love with the unicorn, straight away. A couple of days later, this golden unicorn was shining on my desk. Someone (maybe he was bald, maybe he wasn't) found the unicorn laying on the ground during bingo night (something happened to the car? 😉) and he couldn't think of a better home than my desk. I think we can say the unicorn agrees…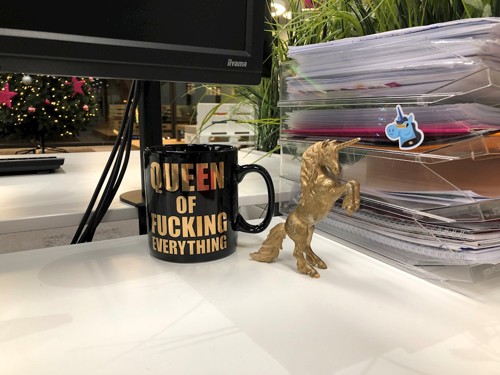 What is on top of your bucket list?
All things on my bucket list need to be done, so picking a 'top' isn't easy… What I want most is visiting as many countries as possible, get my motorcycle license and experience the northern lights.
_______________________________________
A massive H5YR to Fedosja😀! If you'd like to connect with Fedosja you can find her on Twitter: @Fedosja and on LinkedIn: https://www.linkedin.com/in/fedosja-van-der-lee-smp-88130a21/ 

Know someone who'd be perfect for a uProfile? 

On Our you are able to find a description of what it takes and how you're able to nominate a uProfile candidate who you think deserves to be given some spotlight due to their Umbraco journey or difference they make in the Umbraco community 🙌