What started off as an idea to have an online session to get new contributors to Umbraco became a 2-day hackathon over many timezones with attendees joining from 8 countries… I guess that's the power of the friendliness of this community!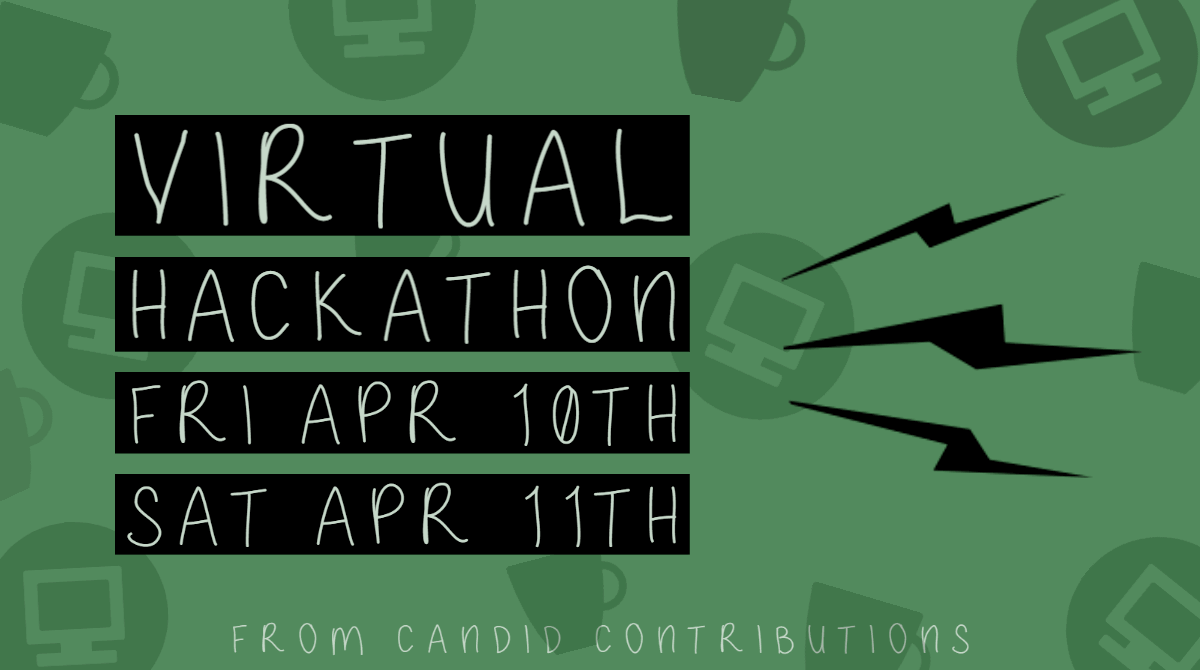 #canConHackathon was organised by us, the team behind the Candid Contributions podcast, 4 Umbraco developers and active community members: Carole Rennie Logan, Emma Burstow, Laura Weatherhead, Lotte Pitcher.

We wanted to welcome more people to the world of open source contribution - hopefully let them see it's not *that* scary - and yes, let's face it: we wanted a chance to catch up with friends since we won't have any real-life chances to catch up anytime soon.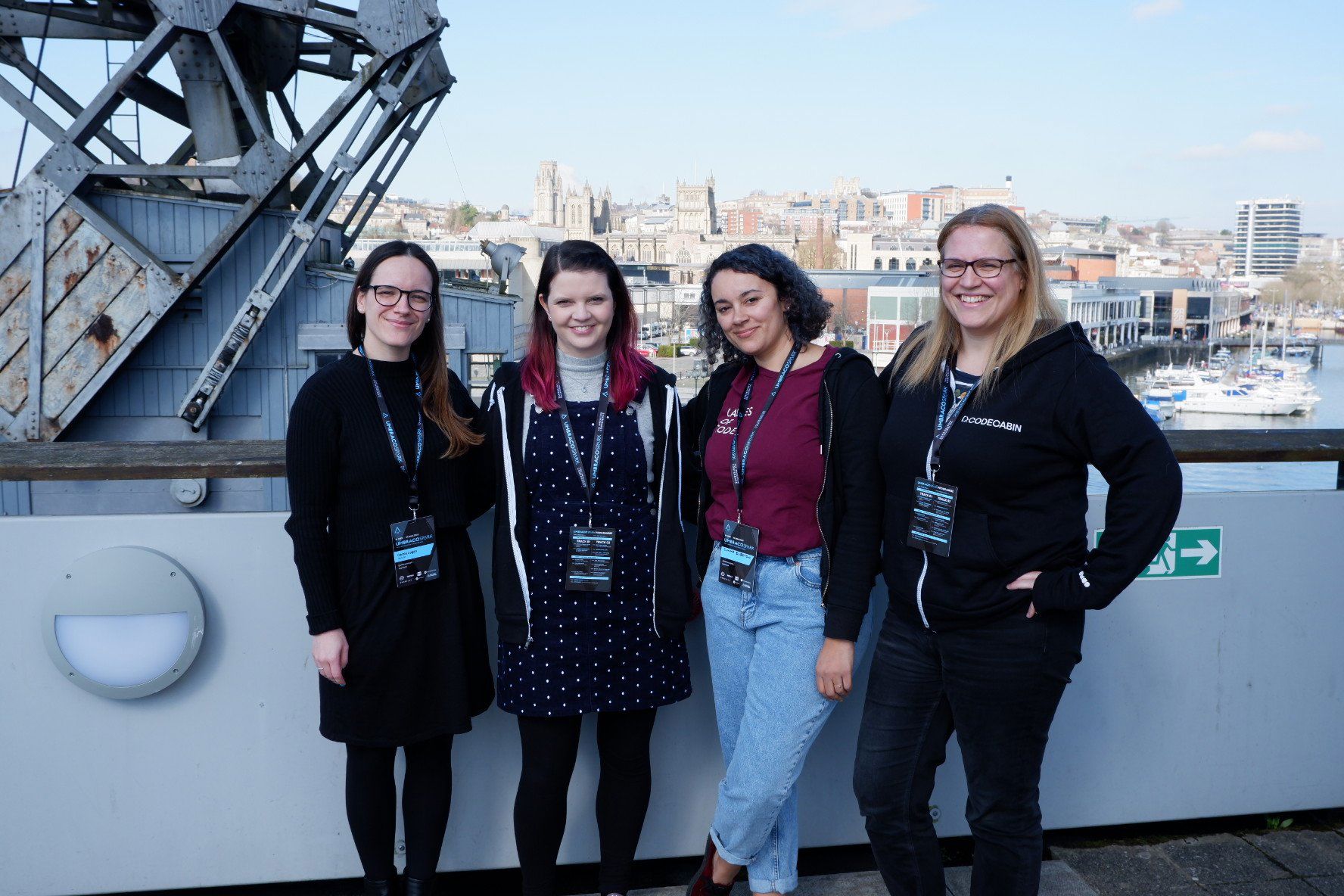 How does a virtual hackathon work?
Like a lot of the world at the moment, we relied on technology to help us socialise! We had a Zoom call online all day where people would drop in and out as they wanted… much to our surprise we always had company throughout both days and even had a queue waiting to join at the start!
For text chats we used Discord, which resulted in maybe our favourite feature of the hackathon: the shared playlist. This enabled people to listen to the same background music whilst working away without needing to fill in awkward silences (Lotte 😉).
We used a Trello board to track our tasks and make sure we didn't pick up a ticket someone else was working on.
We also had a guestbook on GitHub that people could sign as a first "warm-up" pull request and a session helping true beginners to step through this process too!
In preparation for the event, we had chatted to the awesome Umbraco community teams for packages, docs, accessibility, .NET core and front end refactoring in order to compile a list of issues we could work on. These were added to the Trello board as a starting point for hackathon attendees and some already had ideas of tasks they wanted to work on. 
So what happened?
Throughout the hackathon we had many awesome community members join us for some interesting conversations:
We had first-time contributor sessions where we had Emma, Poornima Nayar & Seb Janssen from the Core Contributors Team on hand to help folks get the codebase set up and to discuss how to make their first PR.


Lotte and Jesper Mayntzhusen from the Packages Team led a session about packages where we were joined by experienced community package developers Jeavon Leopold, Callum Whyte, and Matt Brailsford. We also had a list of tasks open for PRs to help make the packages section on Our.Umbraco great again.


Andy Butland from the .NET Core team joined us and chatted us through some open issues available for community contribution (still available here if you want to have a look).


Rachel Breeze, Mike Masey and Tiffany Prosser from the accessibility team joined us


Nathan Woulfe, who created the Angular JS refactor Trello board joined us from Australia to work on some issues and a few others also contributed to these.
But it was far from being just about coding and pull requests:
We had a mindfulness session on day 2 to help us focus and relax ahead of another day of coding. We were joined by Kris Deminick who usually runs mindfulness sessions at Codegarden. Perfect start to the day!


Janae Cram and Erica Quessenberry (two-thirds of the Skrift team) joined to have a good natter across the Atlantic


We watched Laura paint a scene from Utrecht, Sven Geusens design some chocolates, and Marc Goodson tinker on the ukulele


We ended with an after-party for a final bit of socialising (and coding for some!). An unplanned, but not unexpected addition to the agenda was a virtual game of Exploding Kittens… Well done Ravi, the current reigning champion.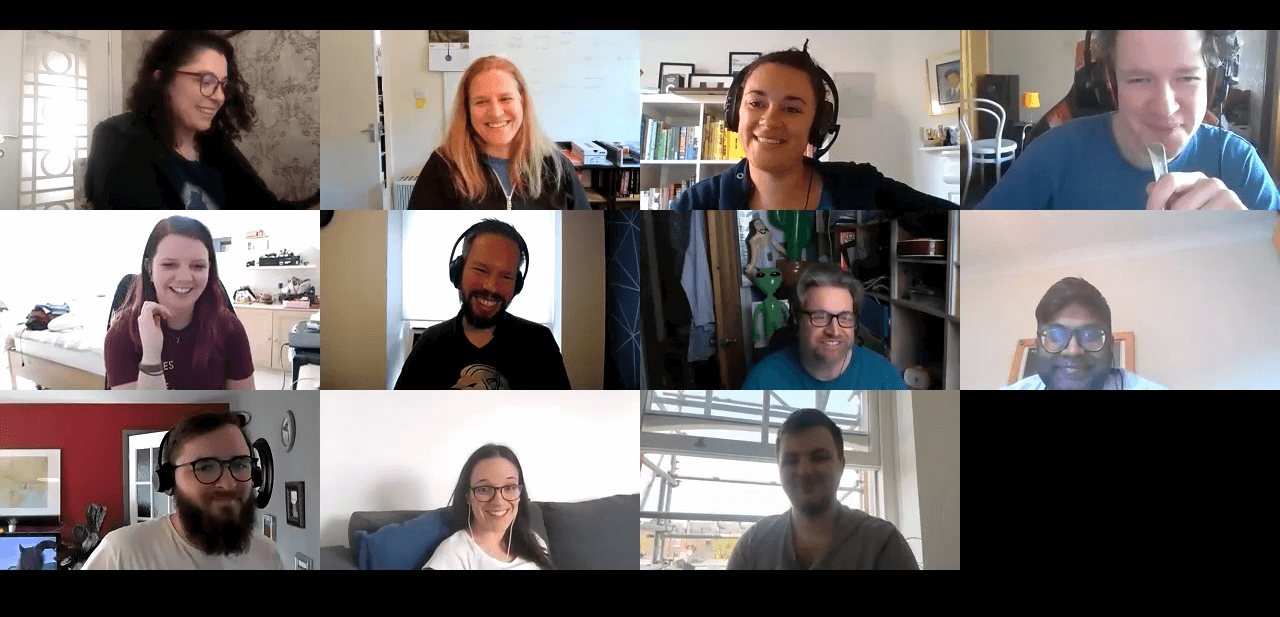 I want to see numbers!
It's a hackathon, we want to see stats of contributions, right?
42 new pull requests (most of which have been merged already):

4 in Our
10 in Docs
28 in CMS core

4 brand new contributors: @joeglombek, @Castellantech, @mrallankirk and James Wilkinson - all now proud owners of the C-Trib badge on Our!
38 attendees overall
8 countries
4 very happy CanCon hosts
Off-the-scale friendliness and unmeasurable good vibes.

Sad you missed out?
We are too, but we plan on doing this more often! In the meantime, if you would like advice on making your first contribution please do get in touch! 
Follow us on @candidContribs on Twitter or find us on your favorite podcast app to hear more about open source contributions and Umbraco community fun.  Our latest episode, Hack, was recorded the day after the hackathon so, as you can imagine, that was the main topic of conversation!