https://www.cielotalent.com/
Being a world leader in strategic Recruitment Process Outsourcing (RPO), a modern, cutting edge web presence is a true necessity for Cielo Talent. Back in 2009 they turned to Fyin.com to help transform their website. Through a decade of friendship, Fyin.com assisted Cielo Talent in a rebranding campaign in 2014 and then a major redesign in 2018. Today Cielo Talent has a beautiful Umbraco website that's a joy to use for editors. Fyin.com will tell you more:
Skills used
Analytics
Branding
Digital Strategy
SEO
Architecture
Sector
Information technology
Professional services
About the client
Cielo Talent is dedicated to ensuring that their clients attract and hire better talent faster, all while providing a world-class candidate experience.
They immerse themselves in each partner's industry, brand and values, and are accountable for driving real business results. Cielo Talent have offices all over the globe, so having a modern, cutting edge web presence is an important facet of their business model.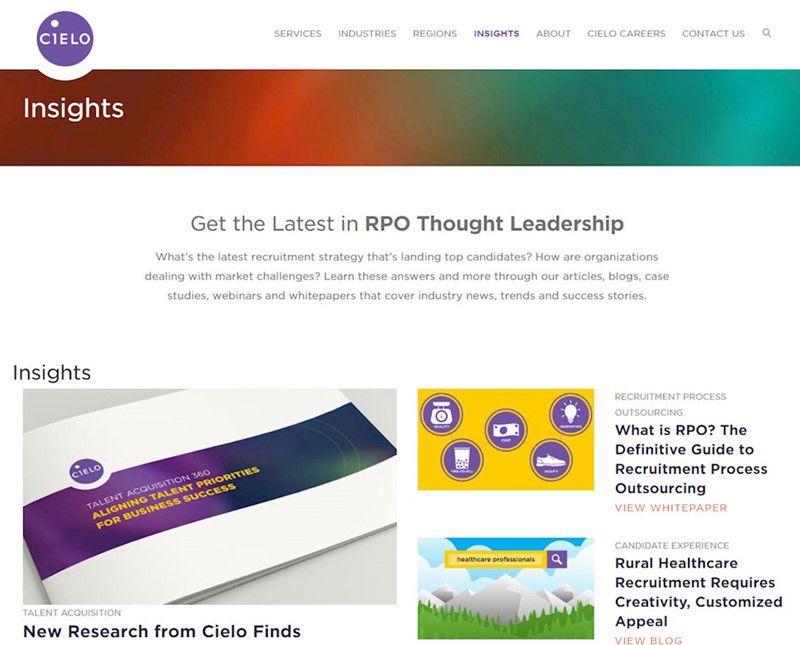 Us and Cielo Talent - the origins
In 2009, Cielo was looking for a web partner. They chose us, Fyin.com, which kicked off a ten-year partnership. We've successfully worked side by side through a rebranding campaign in 2014 and a major redesign in 2018.
Today, the Fyin.com team continues to assist Cielo with ongoing refreshes, enhancements, and SEO initiatives.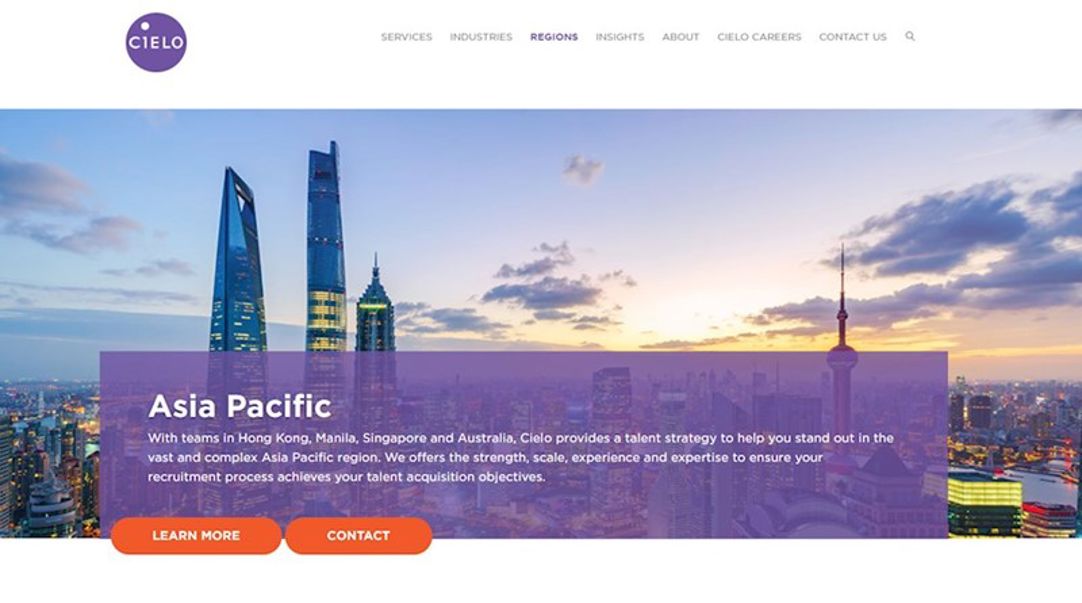 From flat and boring to dynamic and fresh with Umbraco
Before engaging Fyin.com, the Cielo Talent team felt that their old site was too flat and failed to engage their audience. They also wanted help on the SEO front.
We took the challenge and ended up providing Cielo Talent with a shiny new Umbraco website with a user interface that was even better than they expected.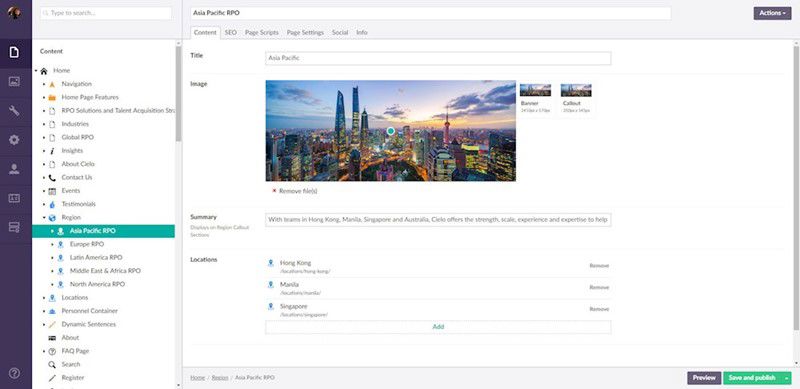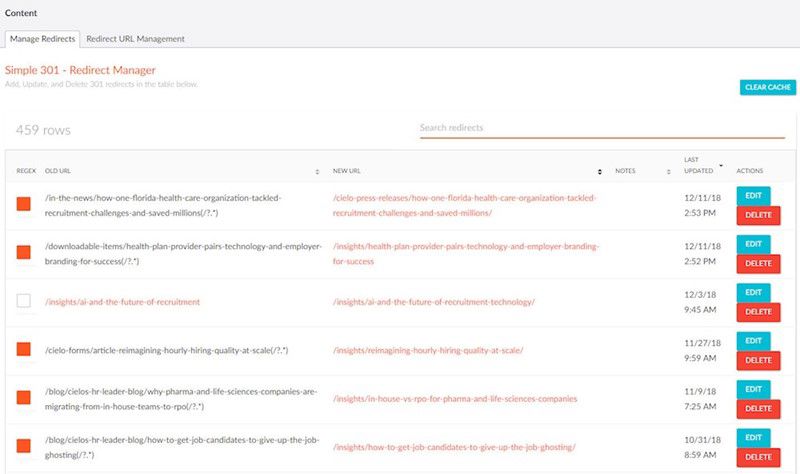 How Cielo Talent fell in love with the friendliest CMS
We leveraged Umbraco for Cielo's needs in the 2014 rebranding as well as the 2018 redesign. Cielo Talent fell in love with Umbraco after seeing how smooth the editor experience is.
We built a feature container that allows them to carry out just about any content configuration they envision. They also like the redirect manager that allows them to handle redirects and track URLs with ease.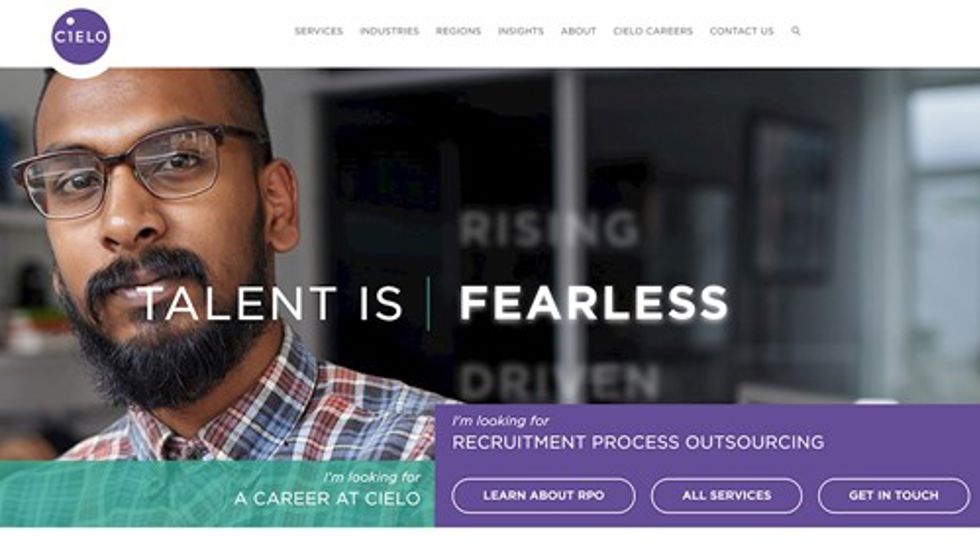 Cielo Talent team members found the new website highly intuitive and easy to update, with an interface that appeals to developers and non-developers alike. They see Umbraco as very flexible and feature-rich CMS that allows for lots of creativity.
Overall, Cielo Talent is very happy with their Umbraco website, and the SEO initiatives provided by us have paid off greatly - with increased traffic and conversions.

"Fyin.com's approach is unique because their team has become an extension of our team. We benefit from their expertise in the Umbraco platform as well as their ability to be flexible and proactive. It's been a fruitful - and fun! - partnership."