https://www.dominos.is/en
Domino's Pizza in Iceland had a clear goal for their new website – they wanted it to be better, safer and faster. Their website already used Umbraco, so Vettvangur rebuilt the old solution. And did they reach that goal? Vettvangur will tell you, ahem, slice by slice:
Skills used
Design
eCommerce
Integrations
Mobile
Accessibility
A solution that increased sales by 80% 🚀
A bit about Domino's
Domino's in Iceland has been very successful ever since they opened for business in 1993.
Today the pizza company runs 25 stores in the country.
Domino's are a digital leader in Iceland — and have focused on using digital technologies for a long time.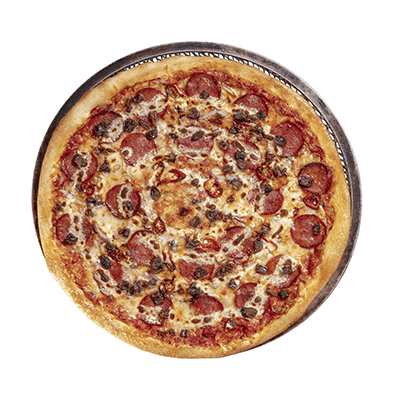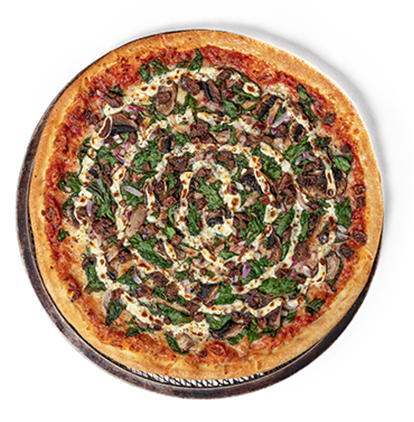 Domino's & Umbraco
Our client had simple requirements: stability, security and integration. Domino's chose Umbraco since it was the only open source CMS that met these requirements.
Our journey began back in 2017 when we refactored their old solution to Umbraco.
Then it was time to spice things up. Domino's wanted an even better, safer and faster website — one that would be a platform for further development.
The design
Domino's already had a design and user flow that was working well.
Our goal has been simple. Enhance that flow without sacrificing patterns that most Icelanders know.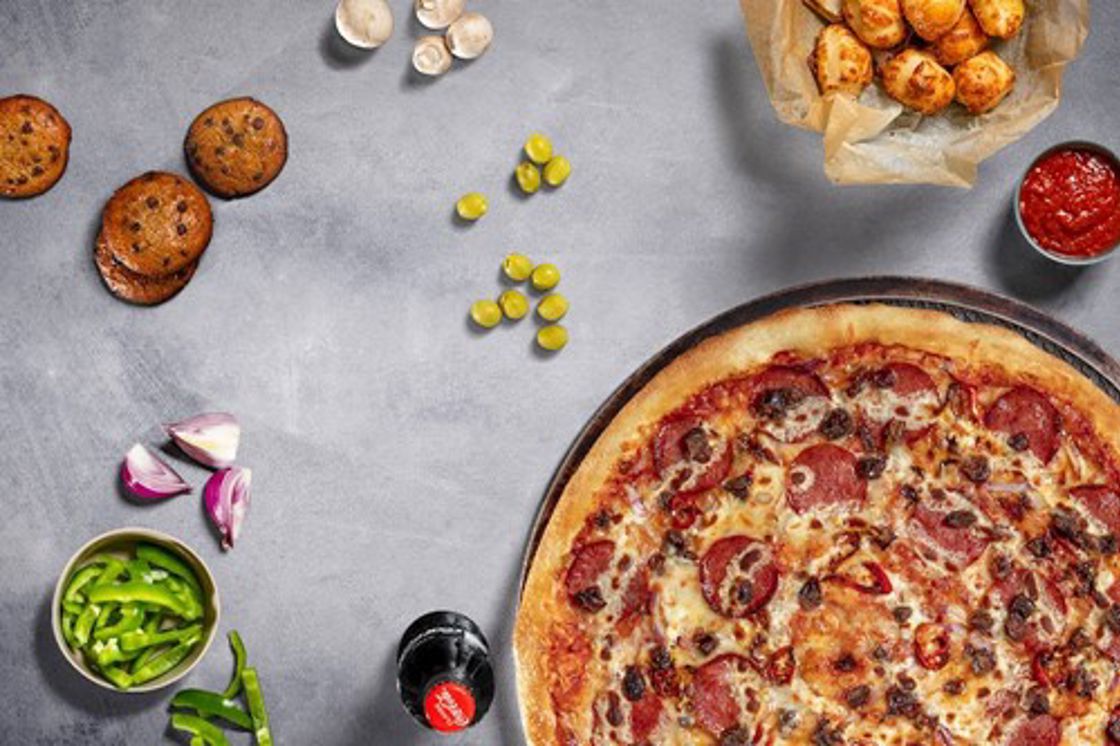 We've simplified and added things that make the checkout smooth, things like:
🍕 knowing where and what you've ordered in the past;
🍕 the option of saving repeat orders;
🍕 liberating choices from drop-down lists.
The design takes cues from Domino's marketing material and incorporates campaigns. The best example being their biggest campaign called The Megaweek.
The technology
We built the new frontend in React. The Domino's web is a web app with a lot of complex states. One of React's raison d'être is handling complex states so it was a perfect fit for a fast and smooth user experience.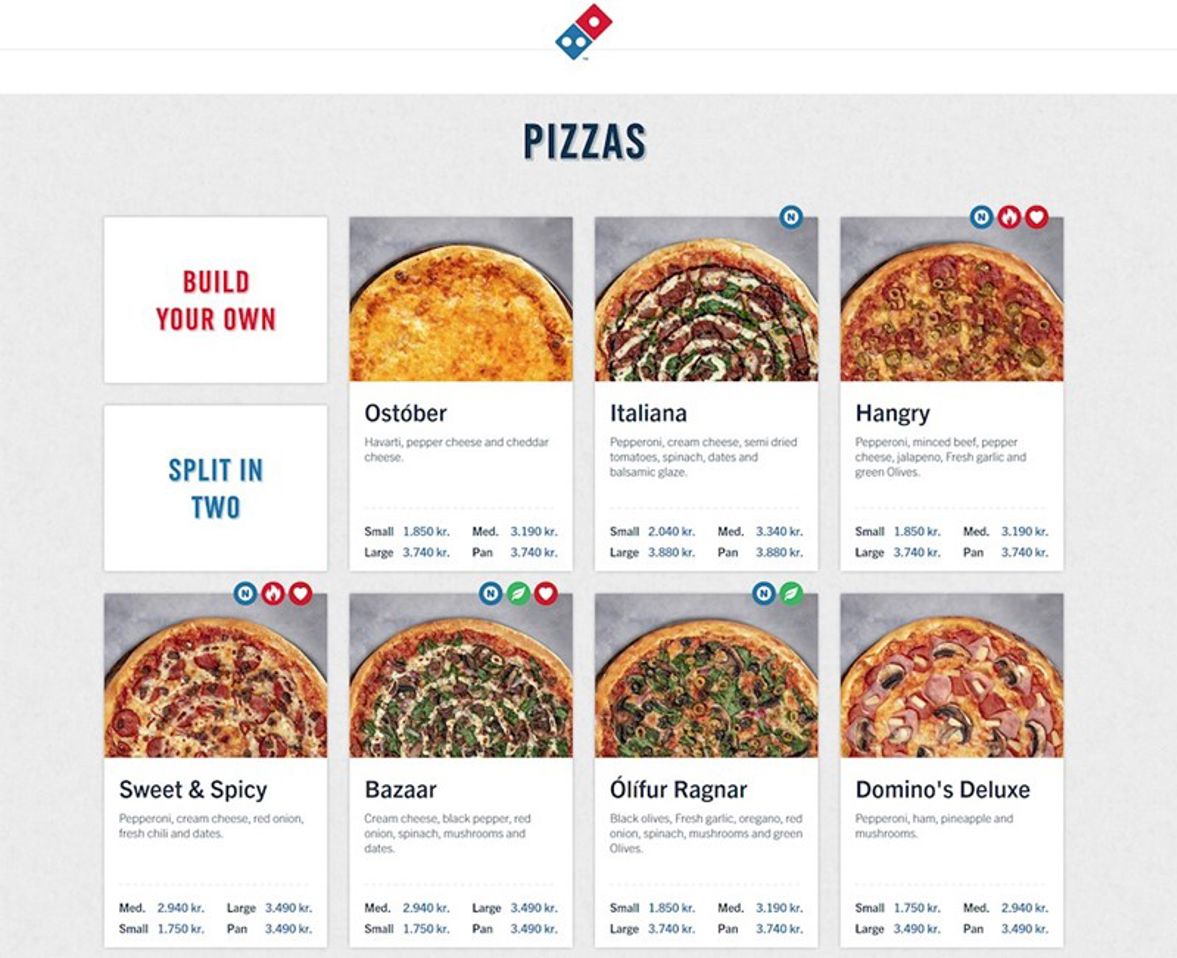 Test, test and test once more
We tested the solution back and forth to ensure a smooth user experience. Then stress tests ensured the new website could handle thousands of simultaneous users.
We didn't stop there. In collaboration with network security experts we tested and further enhanced the site's security.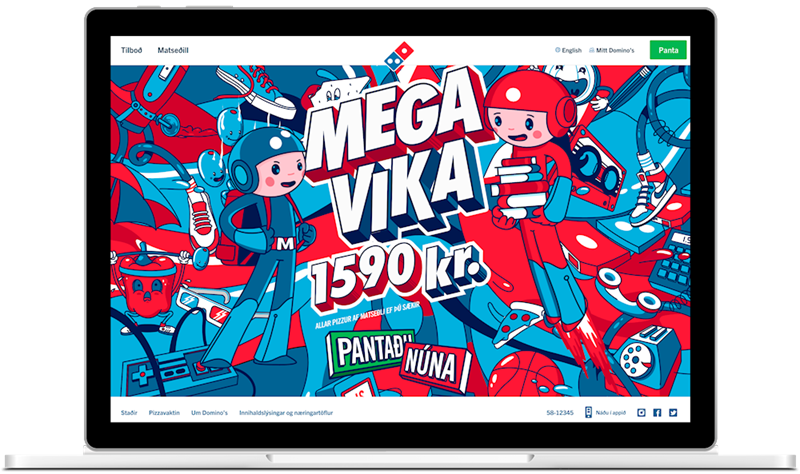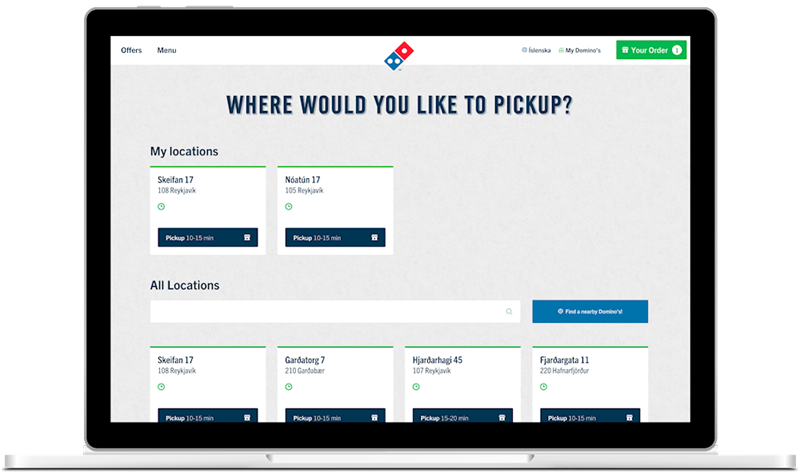 Embracing automation
Working with Domino's we have eliminated repetitive and time-consuming tasks by automation. The results have been amazing and saved employees from doing the same thing over and over again.
The flow of data, the most important part of the service, is now completely automated. Your order goes to a smiling baker in a matter of milliseconds. In the backend we handle connecting the website, ERP and other 3rd party systems.
"My Domino's" makes it easier for returning customers to order their pizza. It remembers both what they ordered and where. When it's time to checkout their information is already there. Frequent buyers can save their orders and repeat them with a single click of a mouse.
New website, increased sales
With the new website we aimed to simplify the payment process and increase conversion. Since launching sales by credit cards or mobile payments have gone up by 80% year over year. And they are constantly growing.