https://www.hhglobal.com/uk
HH Global is an organisation that deals with outsourced marketing execution. It's a global organisation in growth thus, an organisation in need of a professional looking, well structured and responsive website. Three Deep implemented the new website using Umbraco CMS, and soon after launch the website already showed impressive results, including increased organic traffic. Three Deep is telling the story:
Skills used
Design
Business Development
SEO
Sector
B2B
Professional services
A Website to Support: Creative, Innovative Global Execution
HH Global has the ability to adapt and respond to opportunities wherever they see them. In fact, it's the secret to their success.
Over the years, they've grown and evolved dramatically serving clients in over 34 countries and becoming a leading procurement partner in the outsourcing industry for over 25 years.
Why Umbraco?
HH Global was already using Umbraco prior to launching their most recent site with Three Deep. Their team fell in love with the user-friendly CMS and ability to have back office users with specific permissions was a requirement, as they manage content integration across more than a dozen resources.
Knowing they wanted to remain an Umbraco user, HH Global was seeking a new partner to migrate their new site, we're happy they felt Three Deep was the most qualified for the job.
What we were challenged to solve
HH Global grew into a worldwide business organically. While their business was naturally progressing, their website was not. It was difficult to find online and wasn't optimized for mobile devices.
In order to maintain their status as a leading procurement partner, it was necessary for HH Global to develop a new website.
Not any platform would do, they were seeking a web application designed to increase organic traffic and generate quality leads to keep pace with their growing business.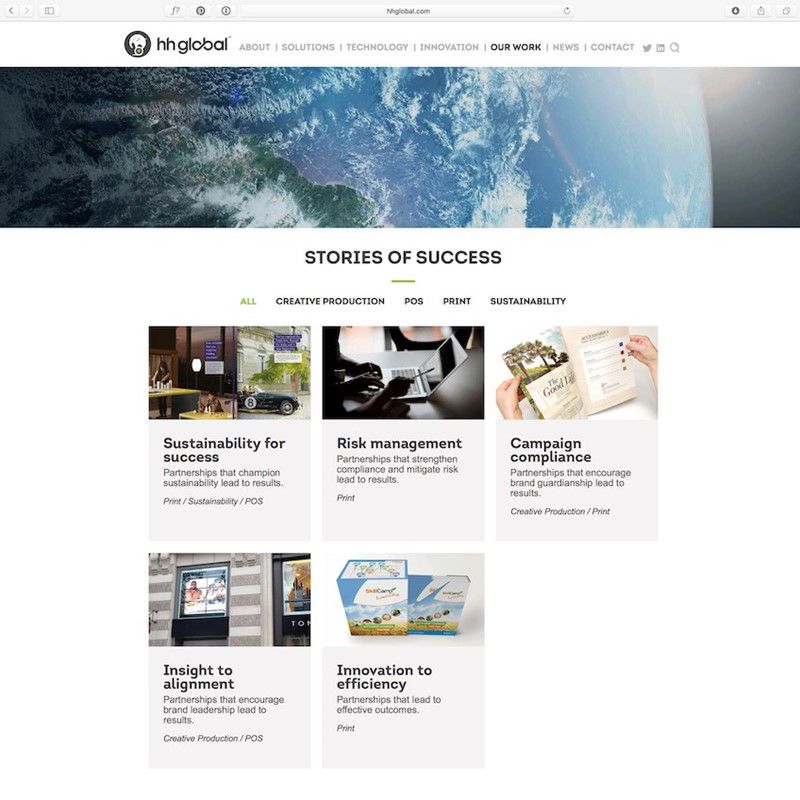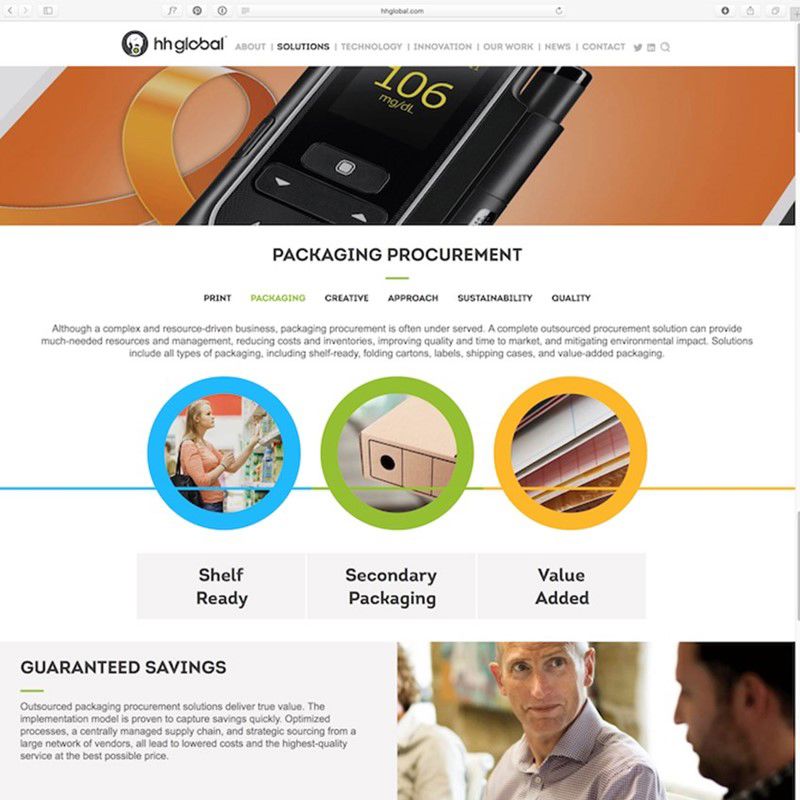 How we solved it
The new online resources were developed with search in mind. Three Deep created web pages using search engine friendly strategies, providing the base structure to enhance organic traffic from their target audience.
The responsive design provides an amazing experience for mobile users and search engines alike.
Beyond design, the Umbraco CMS simplified the back office applications, making it easy for the HH Global team to maintain their modern designed website with animations.
Early Results
In the first 60 days since launching their new website, HH Global has increased lead form submissions and has also seen an increase in their conversion rate.
What's next?
In many ways, the new HH Global website is the face of their brand. Their team has a fresh new look that is helping them make a great first impression with their audience, but HH Global has more than a fresh new website. They have an online resource mapped to their audience's buying journey. An asset that will help more prospects find them online, so they can continue to grow their business.