https://www.intravat.com/
A brand new website to support new identity, brand and name. That was the goal Ecreo had to achieve for IntraVAT, a company that specializes in VAT registration in Norway, Switzerland and the European Union. Ecreo crafted the new solution using Umbraco Cloud. How did it go? Ecreo will share the full story:
Skills used
Design
Branding
Digital Strategy
Umbraco Cloud
Sector
B2B
Transport & logistics
Professional services
How we started out
IntraVAT is a subsidiary of the LEMAN Group. After IntraVAT came up with new identity, they needed a new website as well - to represent that. When they came to us for help, IntraVAT were well prepared and had made a sketch of their ideas for the new site.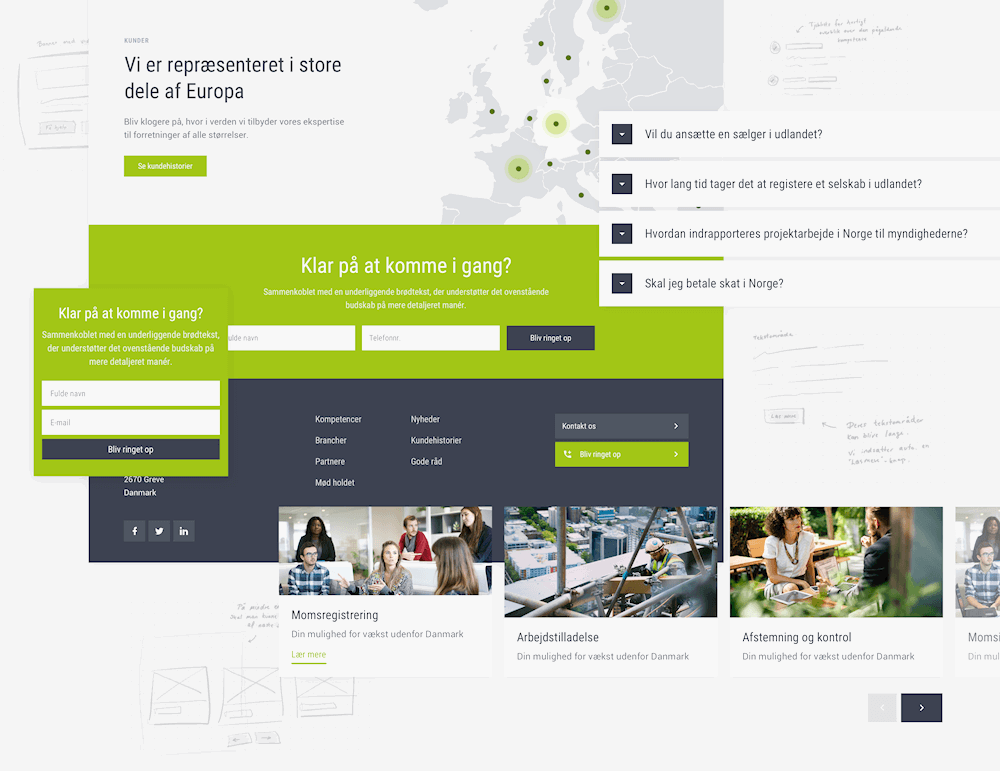 Key to success - dynamic discussion
We started the collaboration with IntraVAT doing a workshop, where we made the foundation for their new website based on their target groups, content and structure. IntraVAT attended the workshop with employees from different departments.
The great diversity in attendees gave a dynamic discussion, as we got inputs from the entire organization.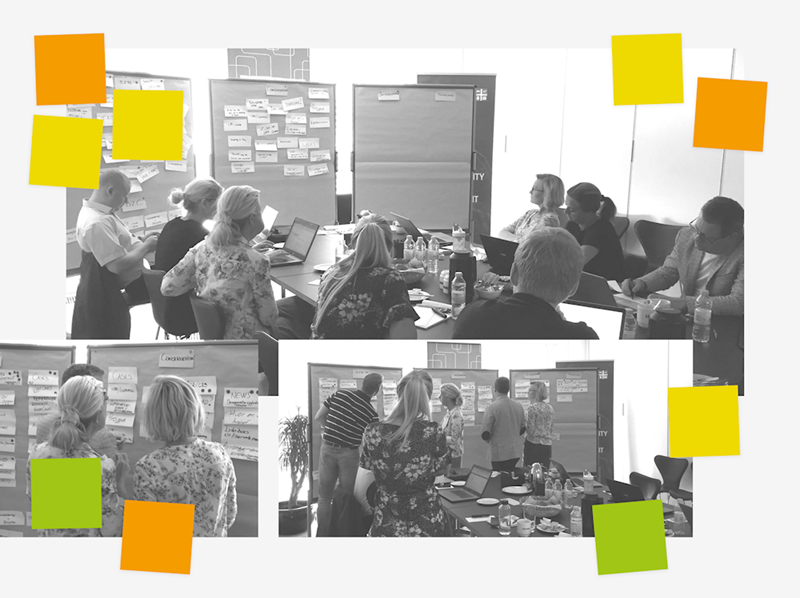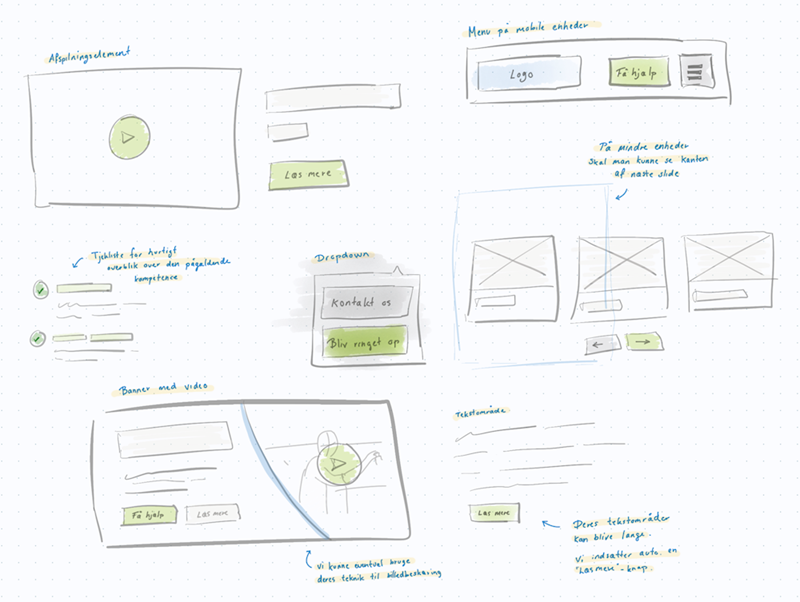 The nature of this workshop allowed us to come across all the customer touchpoints and the internal needs that IntraVAT had. In this way, we can ultimately make a better solution focusing on the users' needs and experience. 
After the workshop, we prepared a prototype of the website. We reviewed and adapted the prototype in close collaboration with IntraVAT, before continuing with the visual design and development.
Mission accomplished
The ongoing dialogue and expectation reconciliation between us and the customer meant that we made the right adjustments on an ongoing basis. This resulted in a well-developed solution for the benefit of both IntraVAT and their existing and potential customers.
Umbraco Cloud provides a solid foundation for IntraVAT's new platform. The site is simple, effective and can be easily expanded.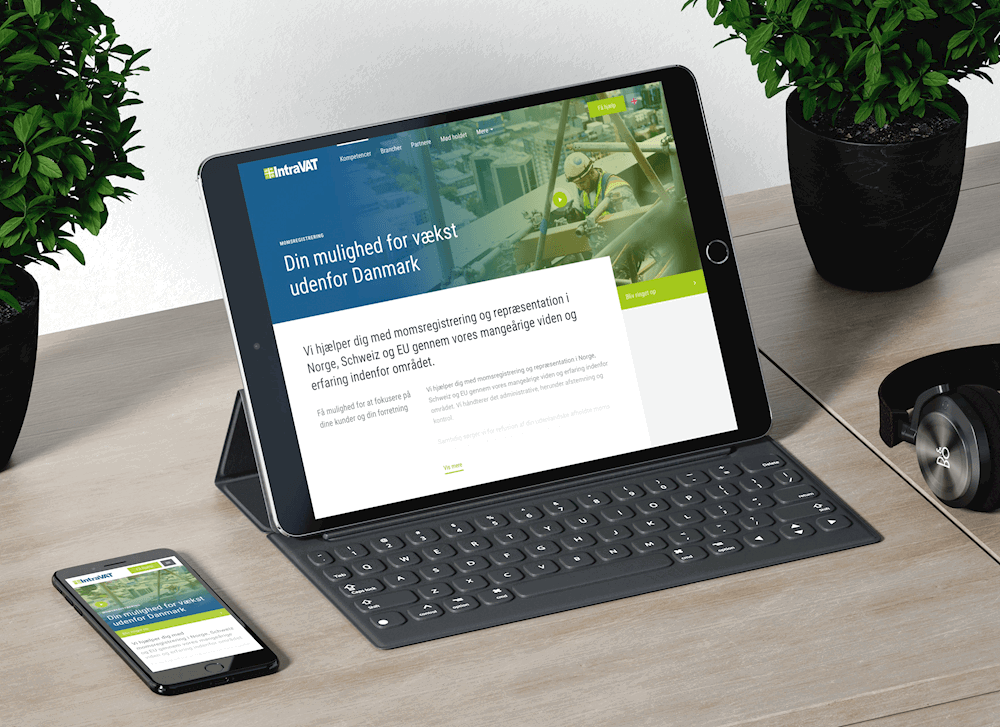 Moreover, with Umbraco it is easy to update text and images, which is a great advantage for IntraVAT's team when they need to continuously update the content.
IntraVAT's new website truly supports the company's new identity, brand and name. The site is future-proof and can be expanded with more functions at any time.

"The collaboration with Ecreo was efficient, thorough and creative. They listened to our needs, zooming in on who we are and what we want. They are honest and not pushing to sell us a Ferrari when all we need is a Ford Focus."