https://www.pipelinehealth.us/
The national healthcare brand Pipeline Health needed a new ecosystem that could help the patients better access information and resources across the 7 hospitals which are part of their brand. This task was given to Marcel Digital, who helped Pipeline Health go from a disjointed and difficult user experience to a new layout that uses UX best practices resulting in a cleaner design that is easier to navigate and also led to an increase in organic traffic. Let's hear all about the process from Marcel Digital 🎤
Skills used
SEO
Architecture
Business Development
Design
Digital Strategy
About Pipeline Health
Pipeline Health is a national healthcare brand tying together 7 hospital systems across the United States. Their team of healthcare leaders is singularly focused on empowering communities to live the healthiest lives possible through passion, innovation, compassion, integrity, and resilience.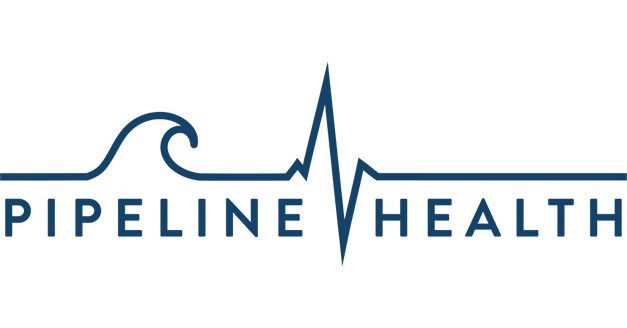 What challenges was Pipeline Health facing?
Each of the 7 hospitals had its own sites and layouts on its own content management systems and its own updating methods and schedules. This meant a disjointed user experience across the system and a difficult user experience. Our team was tasked with rebuilding the ecosystem to hopefully unify all locations under one brand and reimagine the user experience. This would allow current and prospective patients to better access information and resources and provide faster access to care.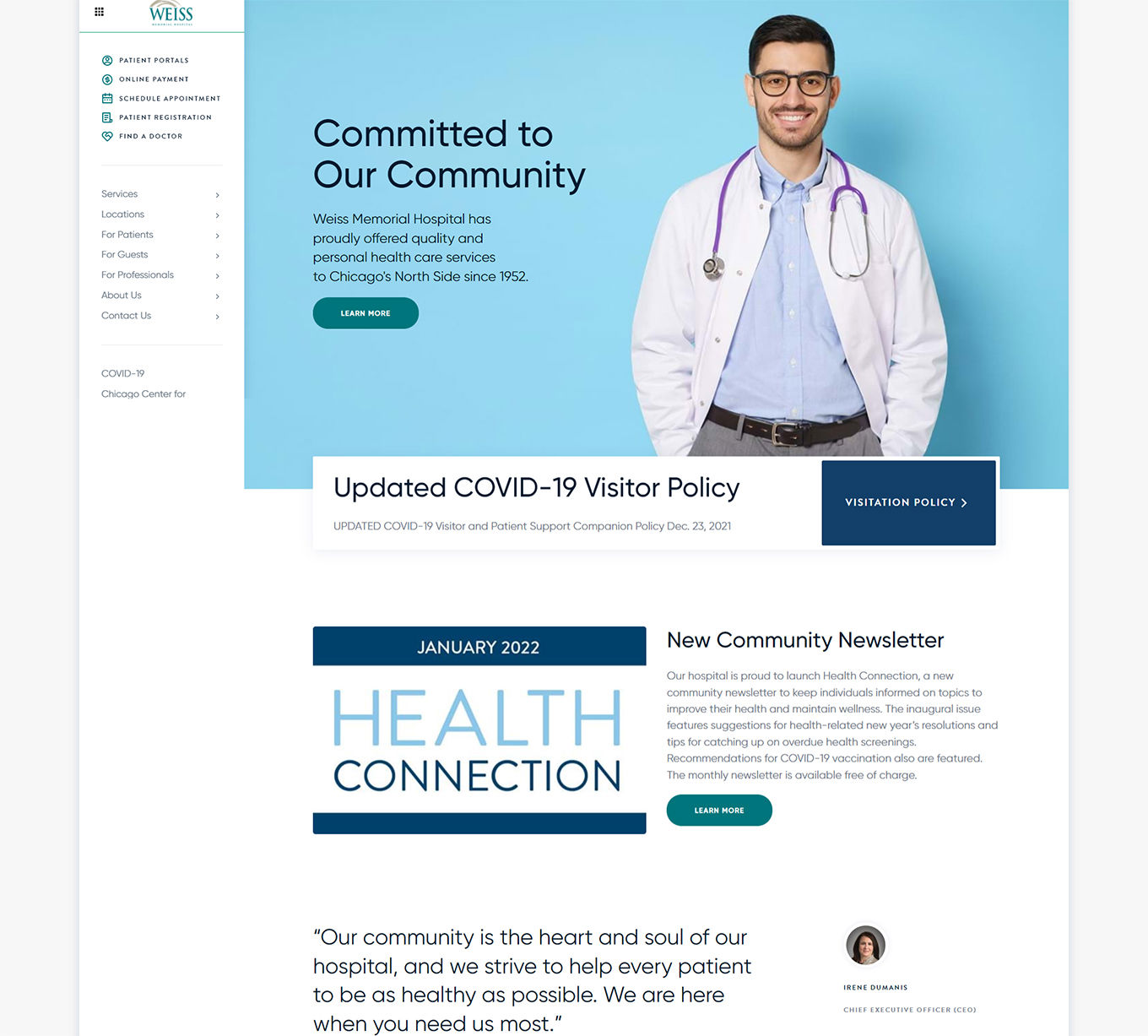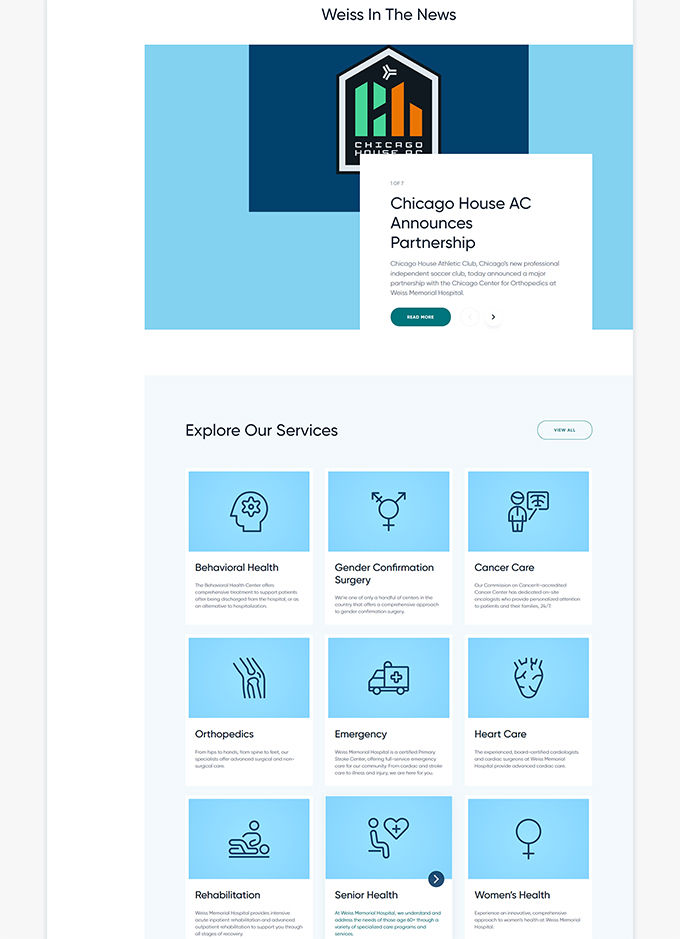 So, how did Marcel Digital help?
Our team led a comprehensive discovery and research project with the Pipeline Health team. This was done to determine their biggest pain points and to identify the challenges each system faced with their current sites. We interviewed stakeholders, presented a new Information Architecture, and developed a new layout for the navigational structure of the site. 
We wanted to find the best way to present information to current and upcoming patients. To achieve this, we decided to include the marketing team members to help structure the content and provide feedback on page layouts. 
We also utilized on-page analytics to inform these decisions giving us insight into the best way to build a user-centric website from the ground up.
Previous versions of the sites were difficult to update and navigate, but the new website completely changed the way users digested the site and how the health system operates. The updated ecosystem presented predictable layouts for users and a cleaner design that was easier to read and navigate. 
User engagement also increased across all sites, and organic traffic increased over time due to the improvements to page structure and a successful SEO migration. Editors were also given more flexibility to make necessary changes to content quickly and efficiently, improving output and decreasing turn-around time for site adjustments.
The amazing results
The results from the projects speak for themselves. Not only did Marcel Digital reimagine the user experience and improve the layout, but they also increased organic traffic and much more!
⭐ Reimagined the user experience to provide current and upcoming patients better access to information and resources.
⭐ Improved page layouts utilizing UX best practices to create beautiful page layouts and appropriate click-through-actions and engagement points 
⭐ Increased organic traffic by incorporating SEO best practices and page structure alongside a comprehensive SEO migration strategy 
⭐ Elevated the content editing experience to allow more internal marketing team members to edit and create content