Umbraco, the open-source content management system (CMS), is currently used in over 700,000 active installs all over the world. Our community has more than 220,000 friendly and helpful active members.
We're proud of the numbers. But they don't quite explain who the users of Umbraco actually are - after all, it's such a diverse group!
So let's go over who uses Umbraco, and what different areas and sectors is the friendly CMS a great fit for.
Umbraco case studies
With its flexibility and scalability, the Umbraco CMS - or its cloud-hosted version Umbraco Cloud, our headless solution Umbraco Heartcore, or a low-code/no-code product Umbraco Uno - fits a variety of users and their needs.
No matter if it's a large international company that is looking for a major enterprise solution or a small local business looking to set up a simpler website, you can't go wrong with Umbraco.
To show at least a few of the many successful projects created with Umbraco, here are some case studies explaining how Umbraco (and talented developers) worked their magic for several industry giants who placed their trust in us!
Who else trusts Umbraco?
When you decide to start using Umbraco as your content management system, among others, you will also be in the company of these major brands and institutions that rely on Umbraco to run their websites:
Umbraco by industry
Just like it can produce awesome solutions for businesses and digital projects of all sizes, Umbraco is at home in many industries and sectors.
Whether it is security and GDPR compliance that is necessary for your sector, or you are looking for an intuitive editing experience, SEO-friendly tools, customizability, and flexibility, Umbraco's (rather extensive!) list of features makes it a perfect CMS of choice for many different clients.
From finance through food to fitness, Umbraco is simply a great match for many industries.
Umbraco and agencies
We're proud to say that from Seattle to Sydney, digital or web development agencies all over the world add Umbraco to their content management portfolio to serve their clients the most delightful digital experiences possible.
But why do agencies enjoy working with Umbraco?
The flexibility of Umbraco gives their developers free hands. With virtually no constraints on their creativity, whatever they can dream up (alongside their clients), they can develop. This is possible with the help of a best-of-breed CMS that integrates with anything and scales easily.
As for their clients, after they receive their shiny new website, they are empowered to maintain their content themselves, without the need for a developer every time they would like to make a change.
So to put it simply, agencies choose Umbraco because:
It makes developers happy
"Umbraco may be free, but it's got everything you need. It's flexible in ways we never realized before pairing up with it. Instead of baseline costs, high licensing fees, and concerns about what you can and can't customize, we can dream right alongside the client."
Sasha Shevelev, the co-founder of Webcoda
It helps their business grow
"Choosing Umbraco as our sole focus has led to a 20% revenue growth in our development department. This has led to a 50% year over year growth in our business overall."
Ben Swartz, the founding CEO of Marcel Digital
It gives their clients full control
"Clients are enabled to completely customize their website without developer assistance. They are not locked into templates, they don't have to call a developer to change the footer, or the layout of a complex component, for example."
Jeremiah Bascue, the founder of Turn
While these aren't just empty words, hearing it straight from the agencies that use Umbraco would perhaps be best. So here are three talented agencies saying more about why they decided to use Umbraco:
Umbraco Partners
Here's the thing - we love working with agencies just as much!
That's why we have an Umbraco Partner program that lets our partner agencies stand out from the crowd and help their business grow.
How? With a closer relationship to Umbraco HQ, the company behind the CMS, an open door to a fantastic Umbraco Community, and a load of benefits such as exclusive access to news and updates, quality support, leads, discounts, and much more!
We have three official Umbraco partnerships with different levels of commitment:
What do our end clients say?
When developers create an amazing website with Umbraco, it's not the end of its journey. It's the content editors in the team who need to put in or maintain the content, or the end clients that receive their new website from an agency who need it to always be up-to-date.
But with Umbraco's intuitive editing experience, working with an Umbraco site is a breeze, no matter what level of technical expertise you or your team have!
All year round, Umbraco simply has its users' back.
"Umbraco offers us the tools and ease of use to keep our website fresh and timely. With no background in code or software, the team has easily adopted Umbraco and has embraced the ability to make on-the-fly updates to an otherwise complex website."
Casey Toohey, Volunteer at Athletes for Justice
"The new site gives us a better way to present the work we do. Editing the site is now fun instead of feeling like a chore. I can now flex my creativity in a new way."
Erica Cuellar, Digital Marketing Associate at Room to Read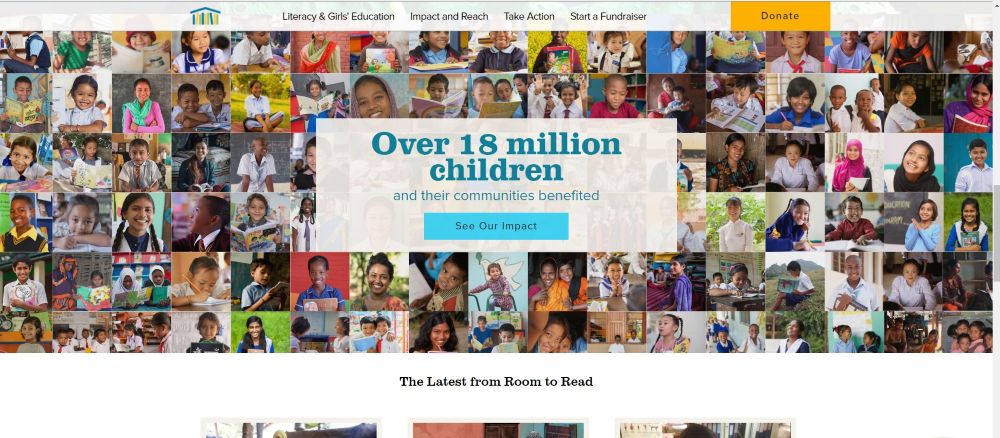 Umbraco for everyone
In short, with its flexibility, Umbraco is a great fit across the board - for various sectors, businesses of all sizes, and different types of users.
So whether you are a developer looking for great functionality, a marketer seeking easy editing experience, or an agency on a mission to deliver great projects for your clients, Umbraco is there for you! Take a look at the full list of Umbraco Features.
Learn more about why choose Umbraco, no matter what role you have:
Got more questions?
See if you can find your answers below - or reach out to us!