Help 1 in 7 people 
Did you know that worldwide, around 1 billion people have a long-term disability?
That's roughly 1 in 7 people. So if you're asking yourself, "Why is accessibility important?" - there you have the background facts.
By focusing on levelling up the accessibility of the content on your website, you will potentially reach more people - and become a more inclusive brand.
Plus, when it comes to public-sector sites, a certain level of accessibility features is even a requirement in some countries.
In the Umbraco community, the topic of accessibility has been around for a while now - with e.g. Tiffany Prosser's "Accessibility is for everyone" talk at Codegarden 2019 and recently, the forming of the dedicated Umbraco Accessibility community team - A11y. (H5YR!)
Accessibility is indeed a hot and relevant topic - that's why we are very proud to be able to offer this new course to help you kick-start your journey into making your website more accessible, helpful and friendly for all your visitors.
We've teamed up with experts 🧠 
We are experts in Umbraco. And luckily, our Gold Partner Sigma is a team of accessibility experts! 
So when Sigma reached out with the brilliant idea of collaborating on this course, we, of course, said yes straight away. 
Together, we've designed a course that will:
Make you more aware of what accessibility means and why it's important
Teach you about Accessible HTML, CSS and JS (useful for front-end developers)
Give you access to an extensive list of tools and resources to explore beyond the course material
Kick-start your accessibility journey!
Let me introduce you to...
During the course you'll meet 3 different trainers:
If you've been on an Umbraco training course before, there's a high chance you've already had the pleasure of meeting Rheannon or myself, Gabriel. Between us, we have certified hundreds of developers in the past 3 years, and we are also the ones who design and update all our other Umbraco training courses.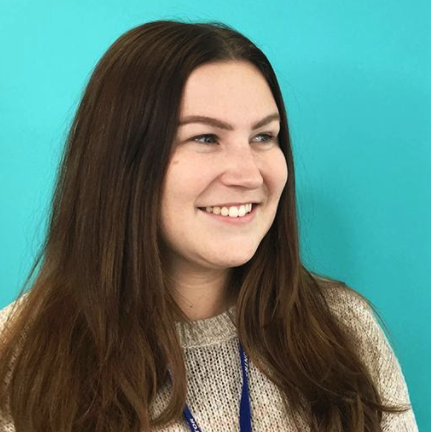 On the accessibility side of things, you'll meet Molly. According to Molly, "My life has revolved around accessibility" - and she's not just referring to her job, but the fact that she herself has a disability where she relies on accessibility features and technology in order to live her life as friction-free as possible.
This is a strong trio we're sure will give you the all-around knowledge, tips and skills you need to start improving accessibility on your website(s). 
Our first on-demand course 📺
For the first time, we're offering one of our official training courses as on-demand. This means that once you buy the course, you can complete it as it fits your schedule. 
Based on positive experiences from our Umbraco 7 to 8 Bridging Courses, we are offering this course in a similar way through chapters on Umbraco TV.
The price of this course is €350 (same as the Content Management course). It will take around 2 hours to complete, after which you'll be given a test. Pass it, and you'll be heartily awarded an accessibility badge to show off your new skills.
When is the course available? 
You don't have to wait long ⏳ 
We're introducing this course next week (maybe even with a friendly intro-discount 😉)  
Keep an eye out for the course announcement here on the Umbraco blog or on the official Umbraco Twitter, Linkedin or Facebook - and look forward to discovering how you can improve your website to the benefit of all of your visitors.