It's that time of the year again! Hacktoberfest is back for its 8th year - and Umbraco is a part of this initiative for the 4th year in a row!
Hacktoberfest is a time to celebrate open source. To brush up on your knowledge, please read Sofie's blog post from last year and check out DigitalOcean's Hacktoberfest site. When you contribute to Umbraco this year, you'll have the chance to win shiny new Umbraco swag or you can choose to plant trees in the Umbraco forest to put something positive into the world too!
As you know, we now have a set date for the Umbraco 9 release: the 28th of September. Yes, we're finally (almost) there! Which means this year's Hacktoberfest will all be about v9!
What does it mean for documentation?
Umbraco HQ and some community members have already started writing articles and tutorials for v9 documentation. 
While on the topic of 9 documentation, let's check out what pages have gotten the most visits!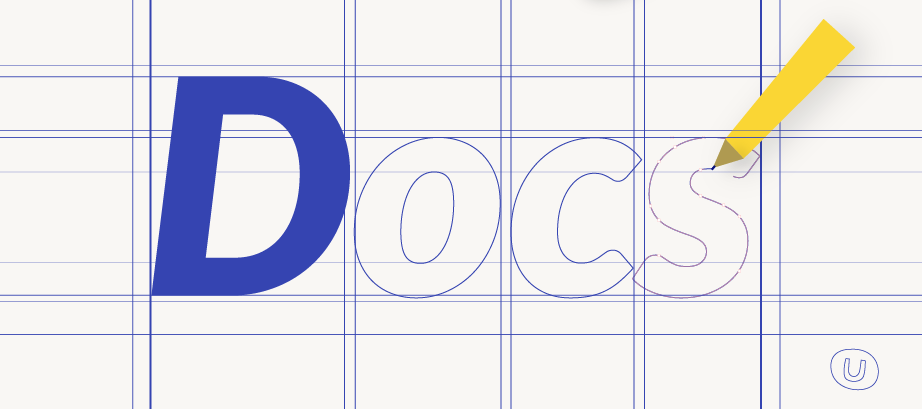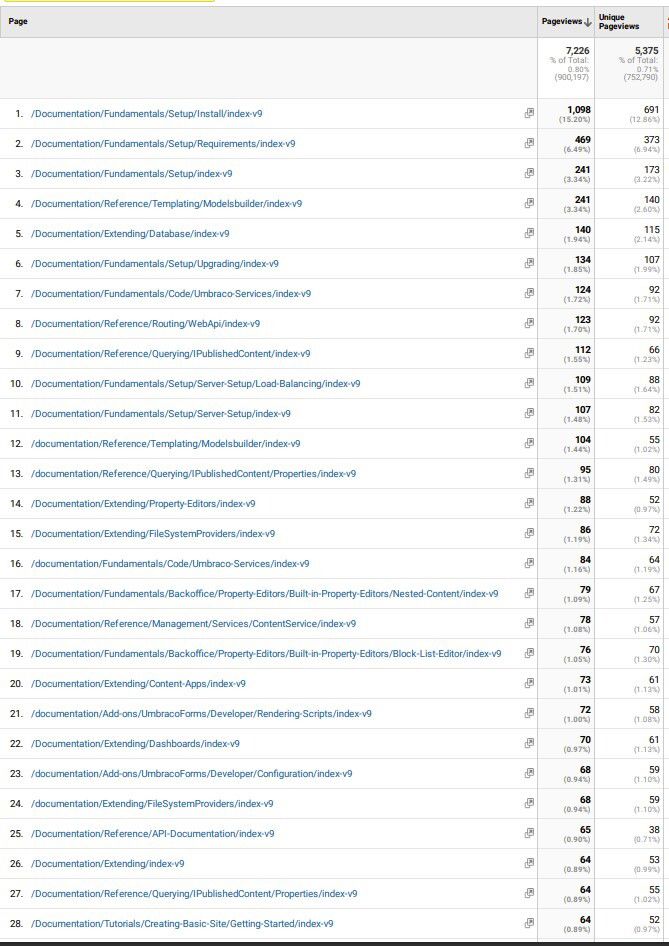 Highlights from the v9 docs
👈👈👈Here are some stats Jonathan kindly pulled for us.
Fundamentals-focused pages are among the most popular, and that makes sense! And imagine...this list goes on more than 200 pages :)
We hope this year's Hacktoberfest will be a great opportunity to convert existing v8 pages to v9. The main focus will be to review current v8 documentation, test any code on v9, and then create an updated version if need be.
If you're puzzling over how something is done in v9 and want any specific document or tutorial to be converted to 9, please let us know and we'll try to prioritize it!
Curators' Projects
As I mentioned in our last blog post, we're working on 2 new projects. 
Templates as a guide to contributing
Before Sofie left on maternity leave, she discussed her idea of creating general templates for tutorials and generic pages. After further discussion, Sophie has created 2 new templates for you to have a great starting point for structuring your article.
Once another set of eyes from HQ has checked them out, we'll be ready to release! We will then merge the templates into the Contribute section of the documentation where you can find them. All you'll need to do is copy the template and start writing!
The templates include possible YAML tags to use, markdown conventions, and header and code samples sections. 
Umbraco 9 cheat sheet
We had a rough idea of what to include in the new shiny Umbraco 9 cheatsheet, and we've gone one step further and created a sample repo to test out everything we thought would be useful to add.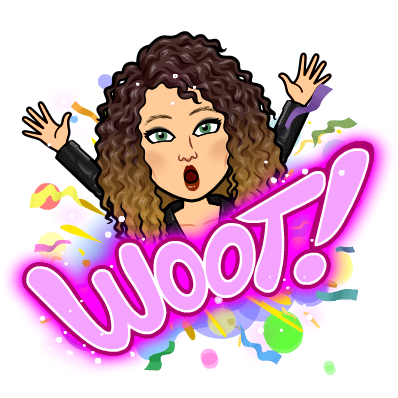 Jeavon, Damiaan, and Marc are doing an incredible job on our biweekly doc'shops to get this repo ready for the v9 launch (or very shortly after!)
We have used SQLCE (Windows only) and v9 Starter Kit, in case you want to get a copy of this project :)
Now, let's check some numbers! 
Since the beginning of July, our latest blog before September: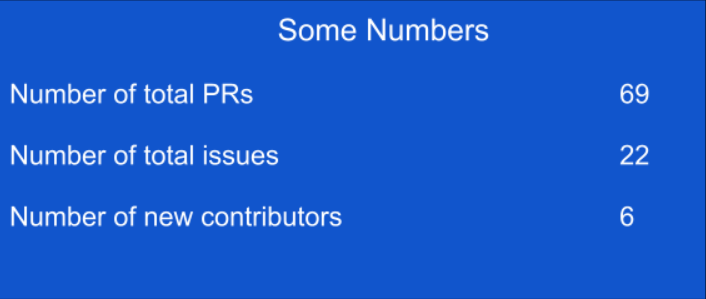 69 new PRs and 22 new issues have been created! In total, we've merged in 66 new updates to the docs over the last couple of months, both from HQ and from the community, and closed 11 of the issues so far.
I hope to see you all at Hacktoberfest! 
If you've read so far, please like, subscribe…
Wait… wrong place 🤦‍♀️
Toodle pip!
Busra