At Rock Solid Knowledge, we design and develop software that provides an incomparable customer experience. We pride ourselves on being an ethical and experienced company with core values of quality and knowledge. We're driven by the passion and innovation of our people, so using our business as a force for good is in our DNA.
After a year and a half of reviewing and improving our processes, we are proud to be a certified B Corporation.
Are you wondering how to balance profit, people, and the planet? If this resonates with you, find out how we started the B Corp journey.
Why join the B Corp movement?
We wanted to make tangible changes for our employees' health and ensure that Rock Solid Knowledge remains a great company to work alongside. We recognise our activities' impact on our community, workforce, customers, and the environment. 
When we initiated the B Corp certification process, we were happy to discover that Rock Solid Knowledge already aligned with the B Corp values in many ways with our core values:
Equality and inclusivity
Integrity
A commitment to customers and personnel alike
Honesty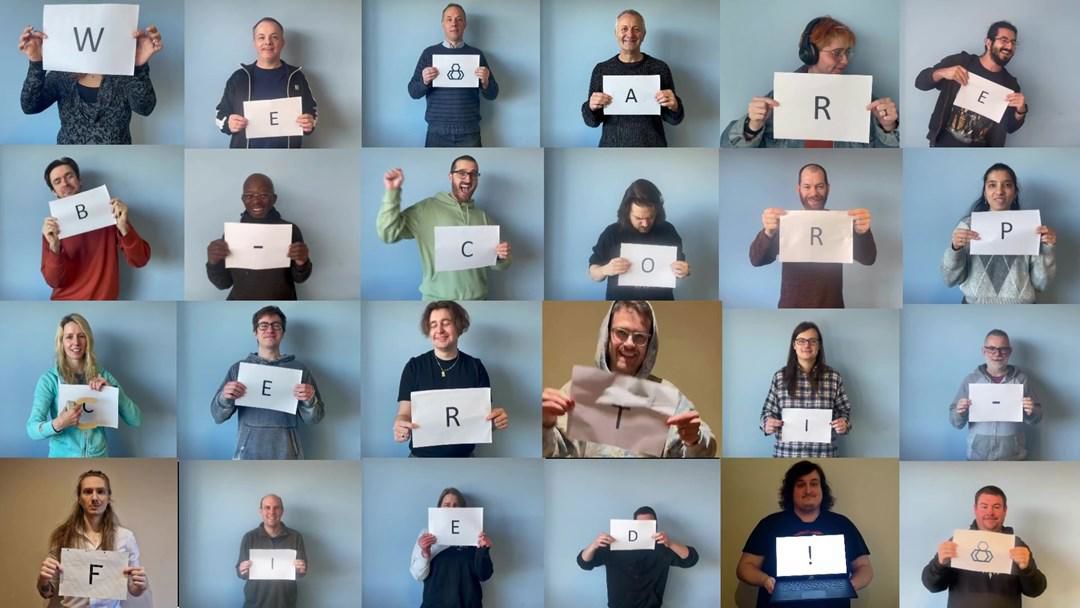 Becoming B Corp Certified
With 1,200 certified B Corps, the UK boasts one of the largest communities in the world. We have joined a growing body of organisations prioritising their social and environmental impact as high as their profitability. 
B Corp questions assess every aspect of your organisation, so becoming certified was complex. Since B Lab launched the B Corporation certification in 2006, more than 200,000 businesses have completed the impact assessment, but only 5,000 have been successful.
The impact assessment spans:
Environment
Governance
How you treat your workers and customers
How you contribute to your community
Going through the certification process made us look at the carbon footprint of websites and think about how we can reduce that when we build new sites. Our raw material is code, so we're focusing on reducing the impact of the code we write. 
When developing new policies, we ask: "Do they reflect responsible, sustainable practices?" 
What initiatives have we implemented?
We're proud to have been active in so many positive areas. 
Employee wellbeing
Tegen Eve led the certification process and explained that becoming a B Corp has driven positive changes that focus on employees' health and well-being:
"We're a small, growing business, so a lot of our B Corp improvements are made in direct response to employees' needs." – Tegen Eve, HR Manager
We have several initiatives that aim to support employee well-being:
A well-being room dedicated to chest feeding/breastfeeding employees, which also doubles as a space our colleagues can go to take a moment
Mental health first aid training and access for our colleagues
Access to online well-being tools from SpectrumLife, including a built-in Employee Assistance Program (EAP) and six free sessions of counselling or therapy per personal crisis for our families and us
A cycle-to-work scheme helping to reduce our carbon impact
Early Friday finish
A much-appreciated well-being perk is our early Friday finish, with no impact on salary. For myself, as a full-time employee and mother, this feeds into the flexible culture around childcare, reducing the stress around nursery pickups. 
Motherboard
We are proud to be a founding signatory of the MotherBoard charter, an event series dedicated to improving gender equality and inclusivity for all mums working within the technology sector. We have created employee-focused maternity and paternity support, with even more improvements for paternity support planned in future. Read our Motherboard Impact Report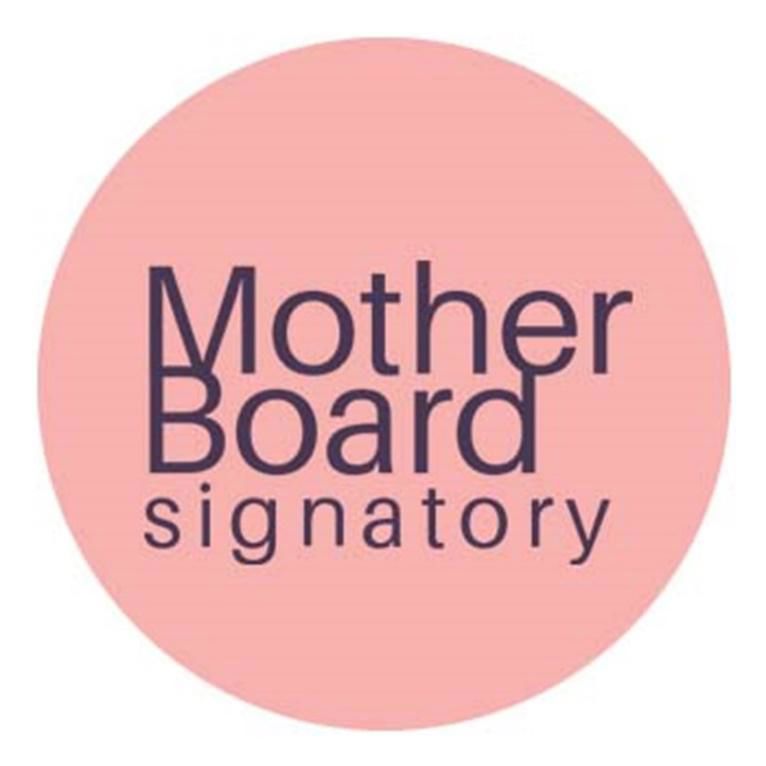 We are Carbon Neutral
We have calculated and offset our emissions since July 2021 with Carbon Neutral Britain. Carbon neutrality has been a significant first step for us, but we're continuously reviewing and improving our environmental impact by: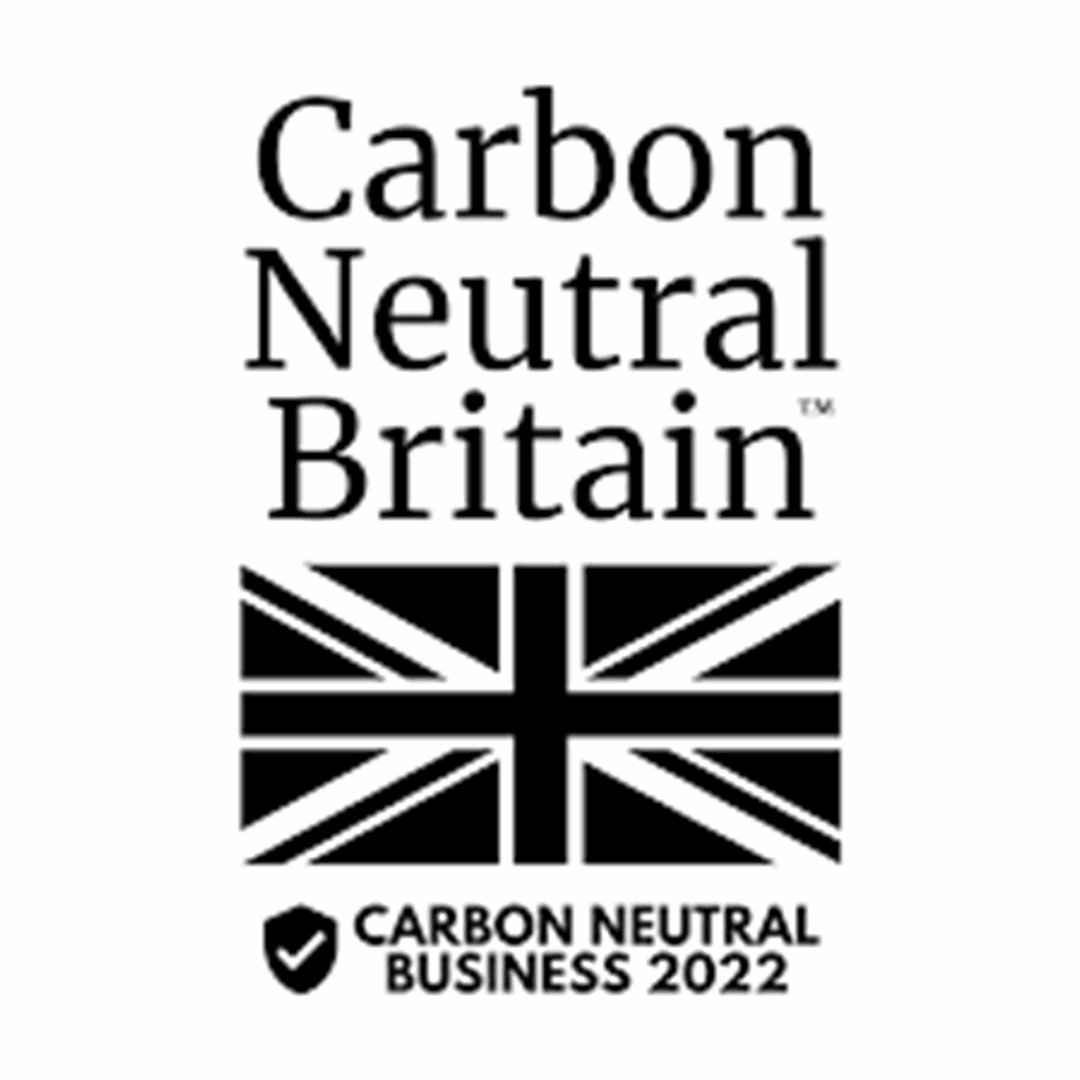 We've created an environmental procurement policy and a guide for our employees kitting out their homeworking offices with a comprehensive £600 home office budget. This flexible ergonomic setup is valuable for those working from home like me. 
Read our Carbon Neutral Impact Report
How B Corp aligns with Umbraco
Our employees are given time within work hours to give back to open-source Umbraco community projects, leading to us becoming an Umbraco Gold Contributing Partner. 
Umbraco's core values make us proud to use it:
Trust
Respect
Open
Hungry
Friendly
This aligns flawlessly with the B Corp values of transparency and high social and environmental performance.
As Umbraco COO Javier Miranda said when congratulating us on gaining our B Corp status recently, "There is a natural fit with B Corporations and Umbraco's core values of making it easy to create online experiences, allowing anyone to take a great idea, then share and grow it with a global community, so that it becomes a force for good." Javier added, "An increasing number of environmentally conscious and socially responsible companies are selecting Umbraco to underpin the digital experiences that they create. In fact, the B-Lab website itself is built on Umbraco".
Umbraco's own Impact Report 2022 says, "Some of the challenges facing the CMS industry in 2022 were: Embracing diversity and inclusion, global developer shortage, data privacy and transparency, discussion on composable vs monolith CMS, and one of the big ones - sustainability." Acknowledging and working on these challenges demonstrates Umbraco's desire to keep improving.
Umbraco has always been free and open source, meaning that it is open to anyone to use to create a website. It has been designed as a user-friendly product that non-technical users can be comfortable with. For someone recently starting on their technical journey, our apprentice Ross Arnold enjoys working with Umbraco. He has found the user interface "intuitive and consistent", having recently passed his Umbraco Fundamentals exam.
Umbraco's commitment to accessibility aligns perfectly with the B Corp values. There's a community-based Accessibility Team solely working on ensuring that everyone can create, use, and access Umbraco.
We welcome the way that Umbraco rewards the environment for open-source contributions, planting trees for unique contributors per minor release, and helping to offset carbon created by technology. The recent creation of the Umbraco sustainability team aligns with the ideals of the B Corp movement as the first dedicated Umbraco team to work solely on sustainability initiatives. Our interest was piqued by Rick Butterfield's talk at Umbraco Spark, "Decarbonising the planet, one Umbraco upgrade at a time". This benchmarked the difference in carbon usage of different Umbraco versions, particularly in upgrading from v8 to v9. It was fascinating to learn how to reduce the carbon consumption of a project with measures such as Umbraco upgrades, greener hosting options, optimisation, and decommissioning.
What's next?
The B Corp certification must be renewed bi-annually, and we are committed to continuing to create a positive impact for our employees, customers, communities, and the environment. This year we plan to:
Support more local conferences dedicated to software development learning
Perform the charitable Trek26 walk in aid of Alzheimer's Society
Look at more flexible working patterns to create a remote-first environment
Improve our paternity leave policy to make the parental leave experience more balanced 
Look at improving our digital sustainability by aiming to use providers with green credentials, such as green hosting
Working for a B Corp has already benefitted our employees. It makes us think harder about how we do things and the ways we can do good. It's made us more socially aware. And our employees are proud to be able to tell friends and family that we've gained B Corp status. Other benefits of the B Corp status include attracting like-minded clients and employees and encouraging and maintaining a positive company culture.
We couldn't have achieved this certification without the support of our customers and Andy Hawkins at Business On Purpose. 
We hope this article can help guide other organisations to follow us on our B Corp journey.